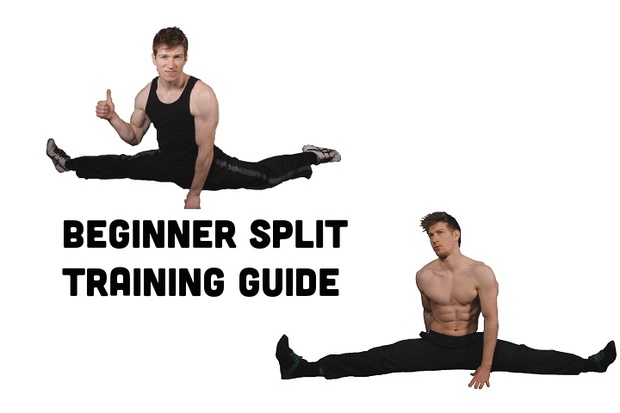 Beginner Front And Side Split Training: FREE Flexibility Training Guide To Master The Splits
100% DISCOUNT! Share via social media to get this program for free! Discounts can be applied when you add the program to you cart.
Have you always wanted to be
able to drop down in a split to impress people? Are you a gymnast, martial
artist or dancer? Or do you like to climb, breakdance or are into acrobatics?
If you want to learn the split, this FREE program is for you! So why is there a
price on this Split Training Guide? It is for those who like to support me by
for making a free split training guide (see attached YouTube video). For those
who prefer to get a free download, which is absolutely fine, you can get a 100%
discount by sharing it via social media. That's right, Sellfy allows to give
discounts by sharing a purchase via social media. Since I didn't feel like
charging people for the program (unless they want to donate the price you see
here) I figured I could just give it away for free.
What does this flexibility
program consist of and why you should use it?
-        
A
warm up workout routine is described.
-        
A
level guide helps you to select at what stage you have to start. This program
is suitable for complete beginners, people who never trained there flexibility
or have never seen any progress in their training.
-        
A
48 weeks flexibility program that can be adjusted to the individual level of
flexibility. Some people may learn the splits in 1 month whereas others need an
entire year. I cannot make any guarantees that you'll be able to do the splits
after this program. However, I'm pretty certain about 99% of those who follow
it will correctly will make significant progress in their flexibility and most
of them will be able to learn the splits with this guide.
-        
Over
70 different exercises which are all demonstrated in the FREE video training
guide (see YouTube video).
-        
The
program is linked to the program so you can see each individual level (from
beginner to those who are more advanced) separately without watching the entire
46 minute video every time you forgot about an exercise.
-        
Have I mentioned it can be 100%
FREE?
Simply share
it via social media following the constructions and you'll get a 100% discount.
So the program won't cost you anything!
Who can use
this program?
The whole
intension of this program was to help everyone to learn the split. I'm quite
positive everyone can learn it and probably even within a year with a good
workout program. Back in 2007 when I did my very first side split it took me
only 6 months of training to learn the split. However, the program I had
designed for myself back then was not nearly as good as this one. Over the
years I've learned a lot about flexibility and I have applied everything to
this program.  Most users will probably
not need the full 48 weeks, but can simply cut that amount of time in half as
they should see huge progress in their flexibility.
So in other
words, every beginner and every advanced person can use this program and can
adjust it to finally learn the splits. Most workouts only take you 15 minutes
of your day. The program is suitable for whatever purchase you have for your
flexibility. Whether you're a dancer, gymnast or martial artist, you'll get the
progress you've dreamed of. 
About the
Author
Jerome is a
certified online personal trainer, nutritionist and flexibility expert with
almost 10 years of experience in flexibility training. He has taught himself
everything he knows about flexibility since 2007 and has a down to earth,
scientifically based approach to flexibility training. Over the years his
videos have taught many thousands of people to do their first splits. His inbox
is filled with comments about flexibility training and his personal advice has
helped even people way over 50 years old to do their first split. His YouTube
channel has dozens of videos about flexibility training, including the
following popular videos.
The most complete flexibility guide you'll find
online:
The Art Of
Flexibility: Complete Guide To A Flexible Body (FREE!)
https://www.youtube.com/watch?v=0-sFpYH25Vo
Flexible in 5 minutes: Daily Beginner Stretching Routine!
https://www.youtube.com/watch?v=foGfkZjCHm0
Become Flexible FAST
https://www.youtube.com/watch?v=UWbfLYicvF0
Five Flexibility Fails: Why You Can Not do Splits!
https://www.youtube.com/watch?v=Wvzi2B_StsI
You'll get 1 file (54.8KB)
More products from JeromeFitness