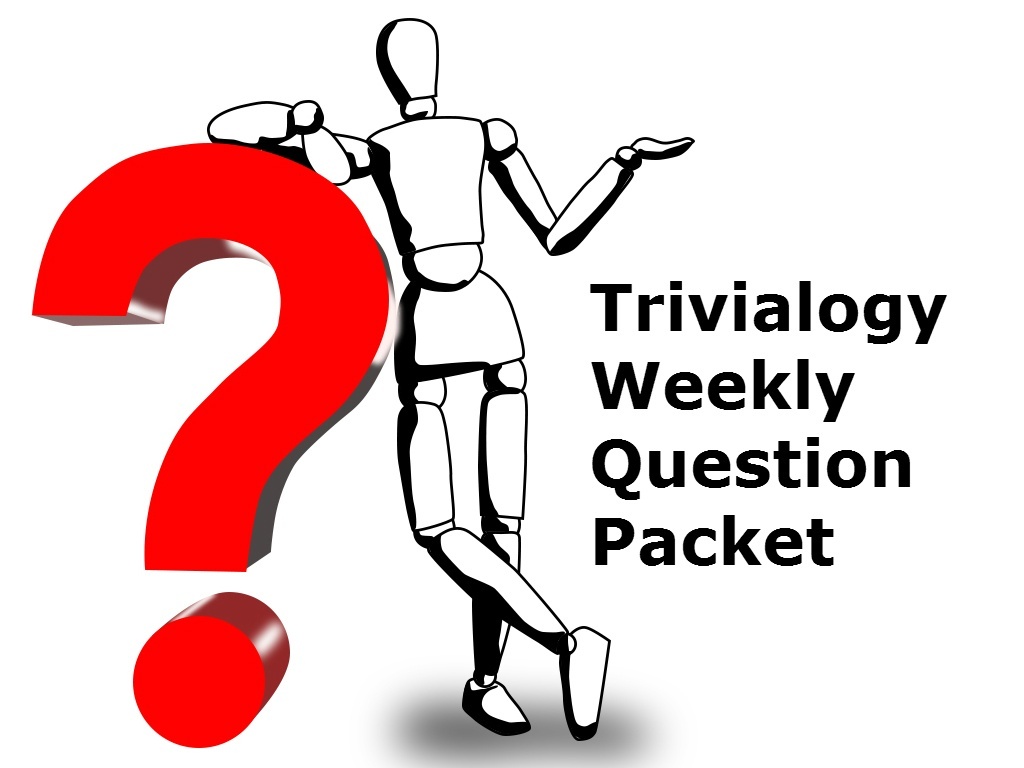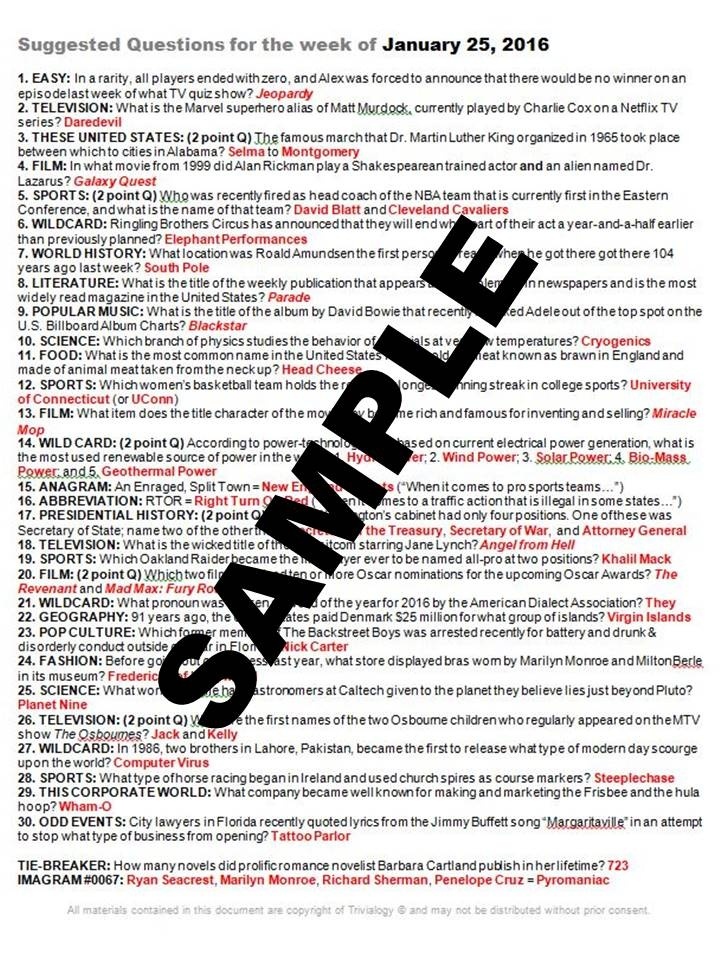 Trivialogy QP for January 22, 2018
Trivialogy Question Packet for January 22, 2018.

The packet is delivered as a .pdf ready to use on your tablet, phone, or computer and contains:

40 up-to-date, researched general knowledge questions. Topics include movies, television, sports, literature, geography, science, food, drink, current events, pop culture, and history.

An Imagram picture-word puzzle.

Links to the musical selections for the week. Each week we choose one hit from each decade (1960s to the present). Players identify the credited artist for each song.

Links to free answer sheets.

These questions are not available anywhere else on the internet.
You'll get a 722.0KB .PDF file.
More products from Trivialogy