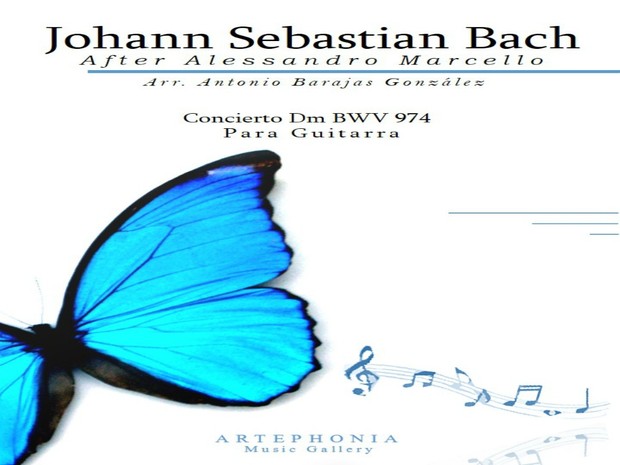 Concerto in Dm bwv974 for solo guitar(after Alessandro Marcello)
Hello! this is my own arrangement from Bach´s concerto(after Alessandro Marcello) in Dm bwv 974 for solo guitar,which includes three movements(Andante,Adagio and Presto). I hope you like it...
Also i have a youtube channel please go into it and give it a big like to my videos and subscribe. :)Thank you.
e-mail:
[email protected]
You'll get 1 file (1.8MB)
More products from Antonio Barajas