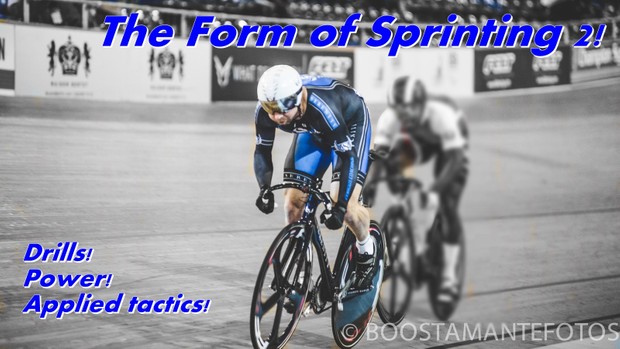 Form of Sprinting 2! Drills, Power Training & Tactics
The follow up to the wildly successfully original!
MP4 format compatible with all computers!
Not seen the original? Get The Form of Sprinting 1 and 2 together!
https://sellfy.com/p/ZFS4/#
Run Time 32 minutes; 8 scenes all with video example and lecture
Drills: 5 drills with lecture and explanation of how to implement into your training! Just like the original we select 5 key drills and break down how they can be used in your own personal speed improvement!
Power Training: Detailed instruction using your 20 & 30 second power averages to train your capacity to the highest level of efficiency!
Power Profiling: The topic most riders either don't know exists or are trained to believe the software currently available is useful. This detailed lecture on the true measure of power and cadence turns the logic of power to weight for sprinters on its head! Perhaps the most important segment on diagnosing exactly why and how you go faster!
Applied tactics: a short lecture on how to implement the drills and make you the fastest at the finish line where it counts the most!
Road sprints: A short lecture on implementing each drill to be more specific to the road. This will take your road sprint to another level!
Take your sprint to the Elite level today!
You'll get 1 file (1.3GB)
More products from Cerious Cycling and Speed Training