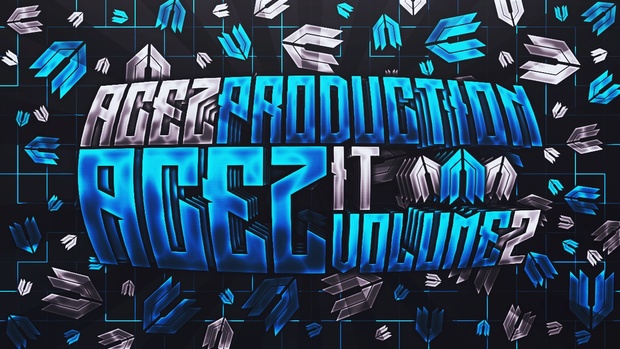 Acez It Volume #2 - Graphics Pack
The Second Volume of my Massive Photoshop Graphics Packs to help you get a head start in the Graphic Design YouTube Community. This pack mainly consists of Call of Duty: Black Ops 3 Renders & also parts and layer presets to make amazing YouTube Thumbnail Designs!
This Photoshop Pack is the size of 123MB, but has been placed in a zip file and is compressed down to 200MB.
This Pack Includes:
- Color Corrections (3)
- All Black Ops 3 Weapon Renders (28)
- All Black Ops 3 Specialist Renders (9)
- All Rainbow Six Siege Operator Renders (18)
- Star Wars Battlefront Heroes & Villians Renders + Stormtroopers (8)
- Thumbnail Background Particles + Effects
- Personal Layer Styles (5)
- Thumbnail Weapon Glows
- Thumbnail Background Glows
- Premade Thumbnail Template
Follow me to get more Free & Professional Packs!
https://www.youtube.com/user/AcezProduction
https://twitter.com/AcezProduction
https://sellfy.com/AcezProduction
https://www.behance.net/AcezProduction
https://acezproductionsofficial.weebly.com/
Check Out High Quality Renders of Each of the Products Thumbnails Here
http://AcezProductionsOfficial.Weebly.com/Portfolio.html
These products are for Non-Commercial uses only! You can only use them for your Personal Channels. DO NOT CLAIM these Designs and Renders as your own! DO NOT Giveaway to other people. DO NOT Create designs for other people designs these packs! You WILL be slapped with a Copyright Strike! There are no refunds, so make sure you read through the description, review the product thumbnails and study the showcase videos.
Pack Uploaded 01/12/2015
Happy Designing
-AcezProduction
You'll get 1 file (123.5MB)
More products from ACEZ Graphics Templates