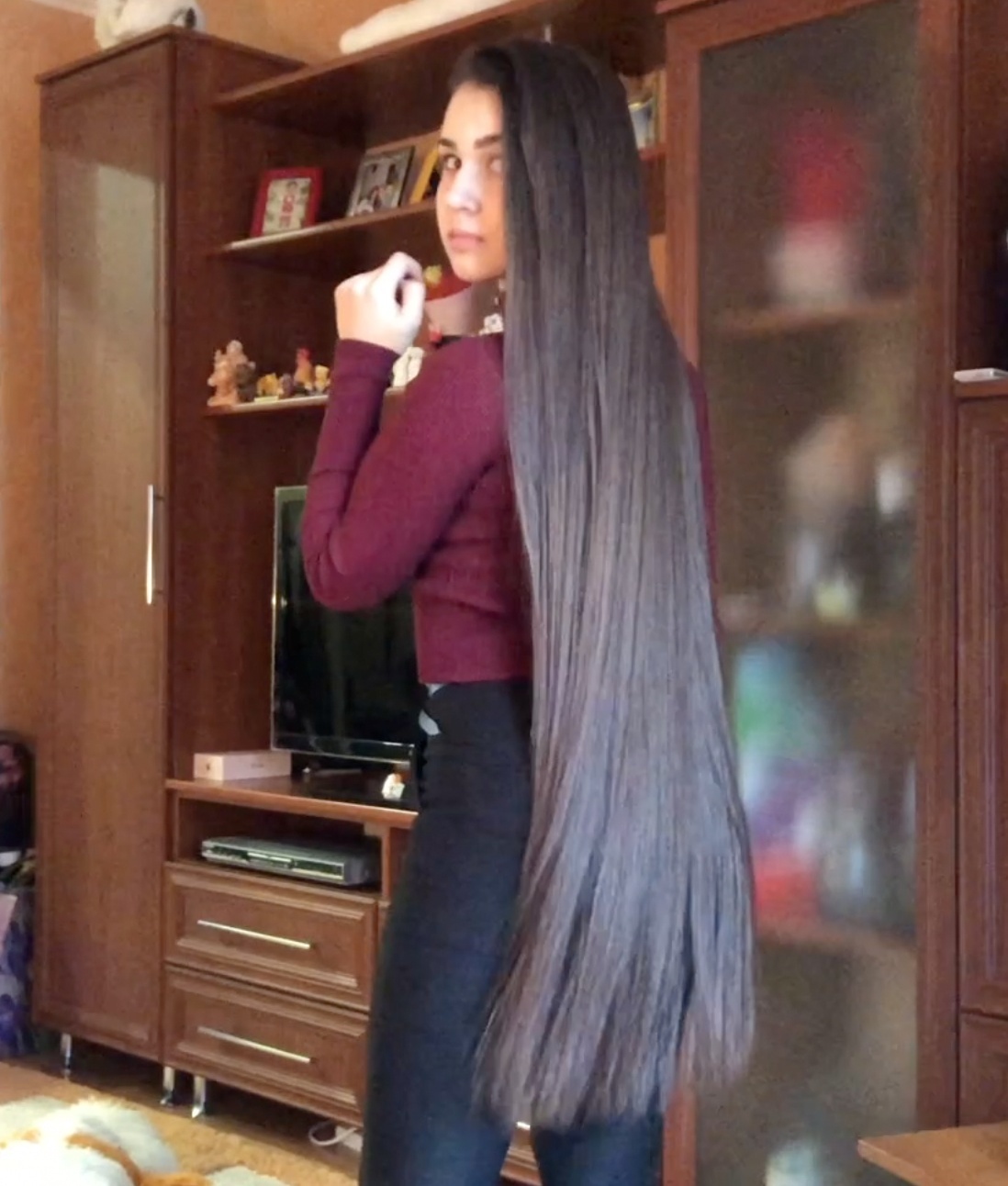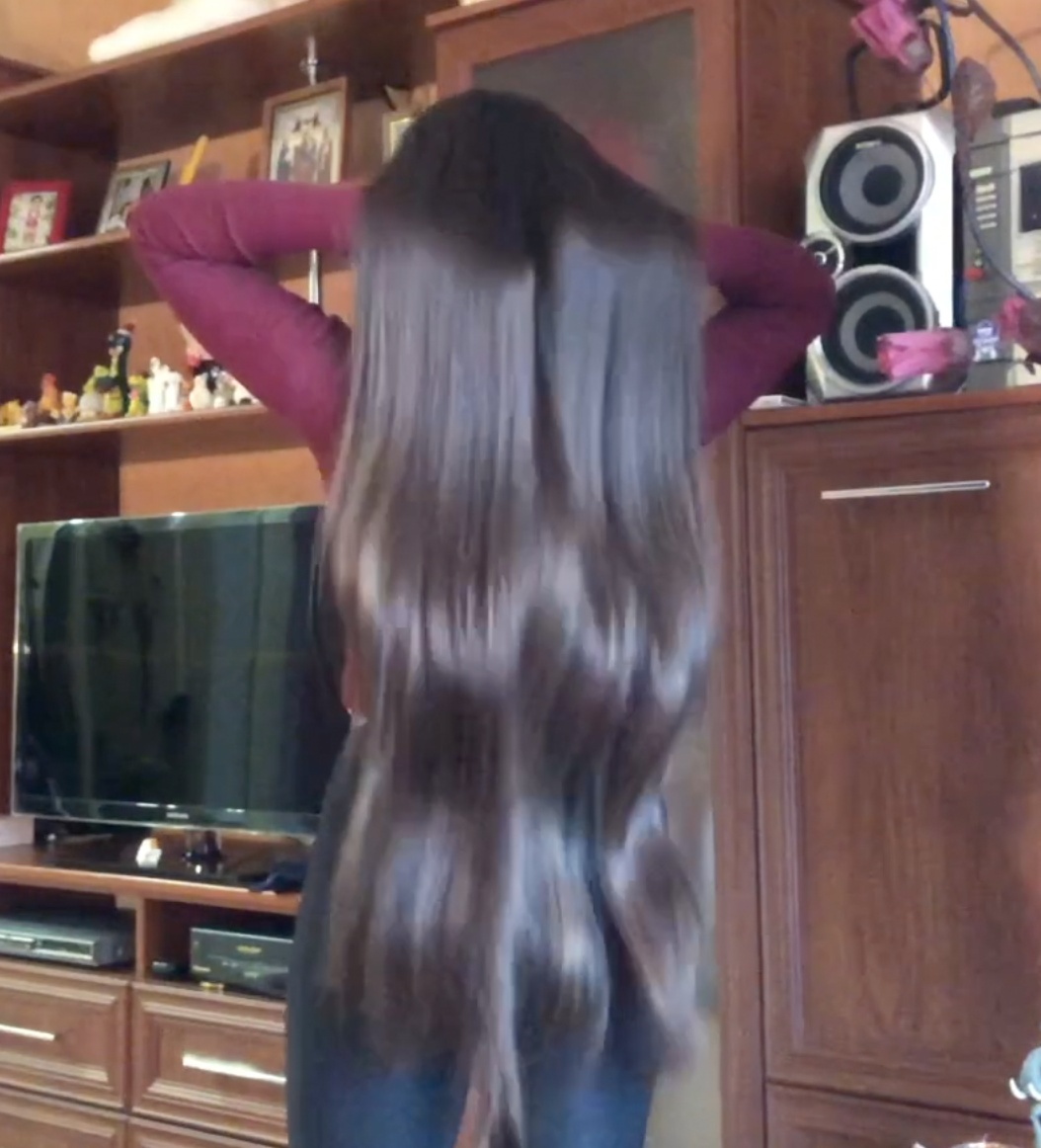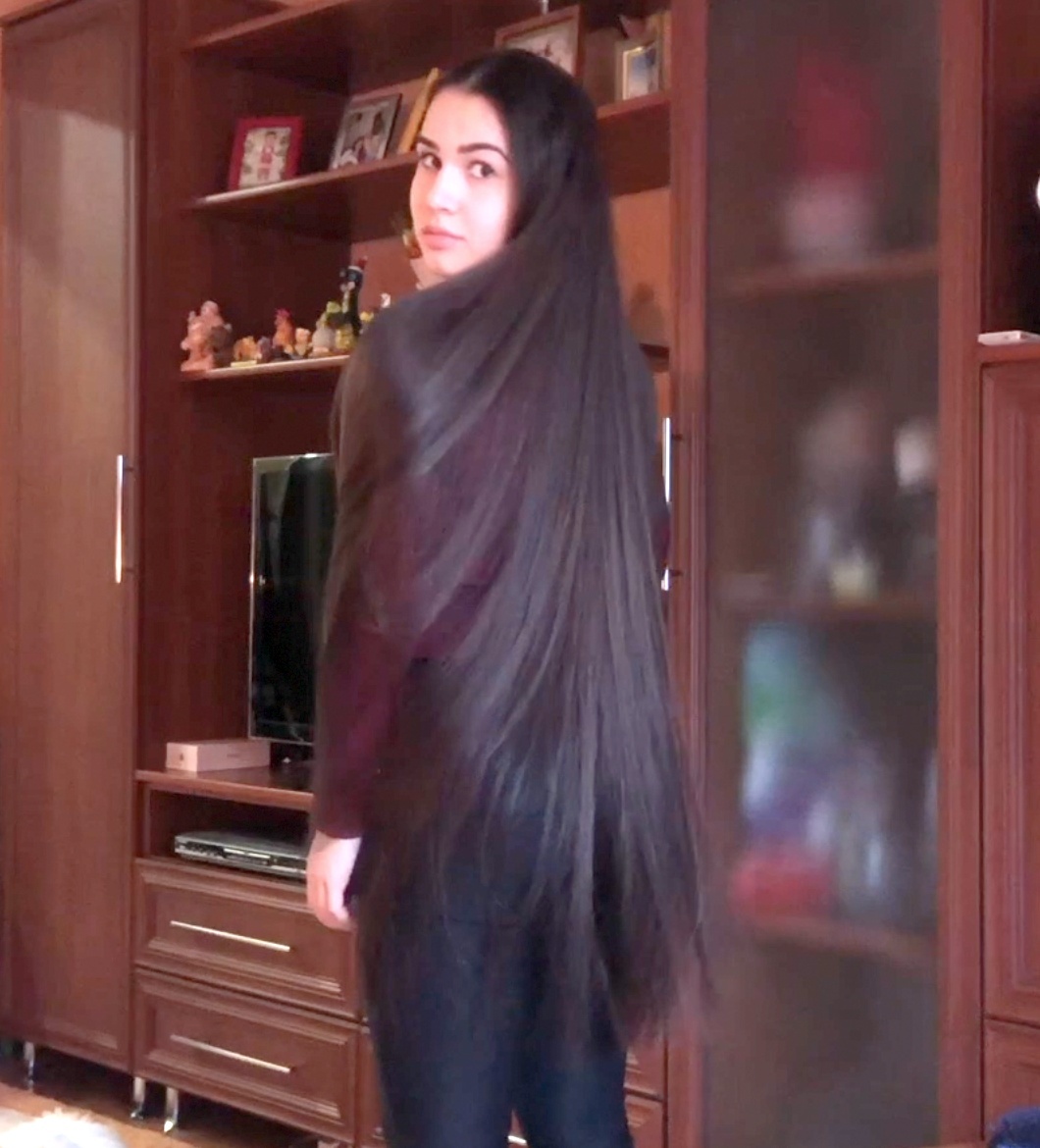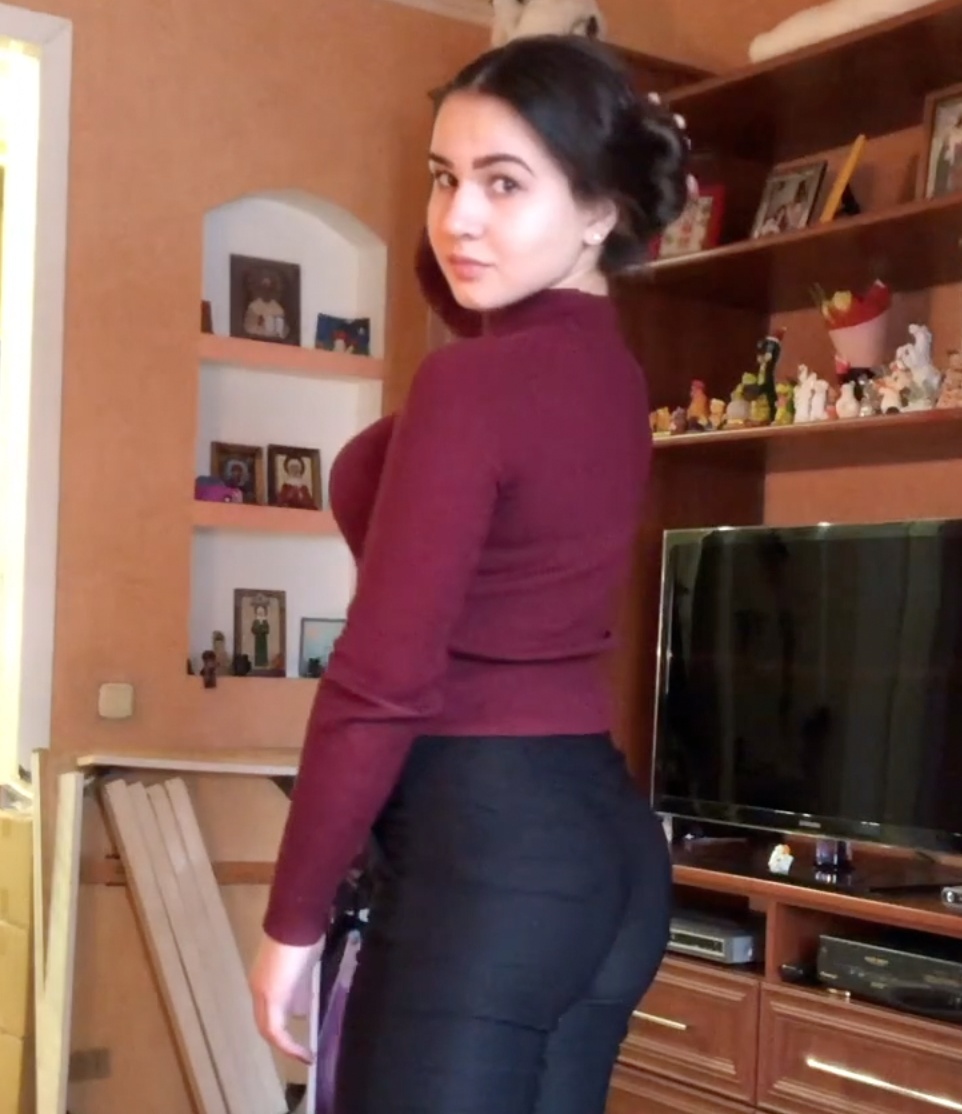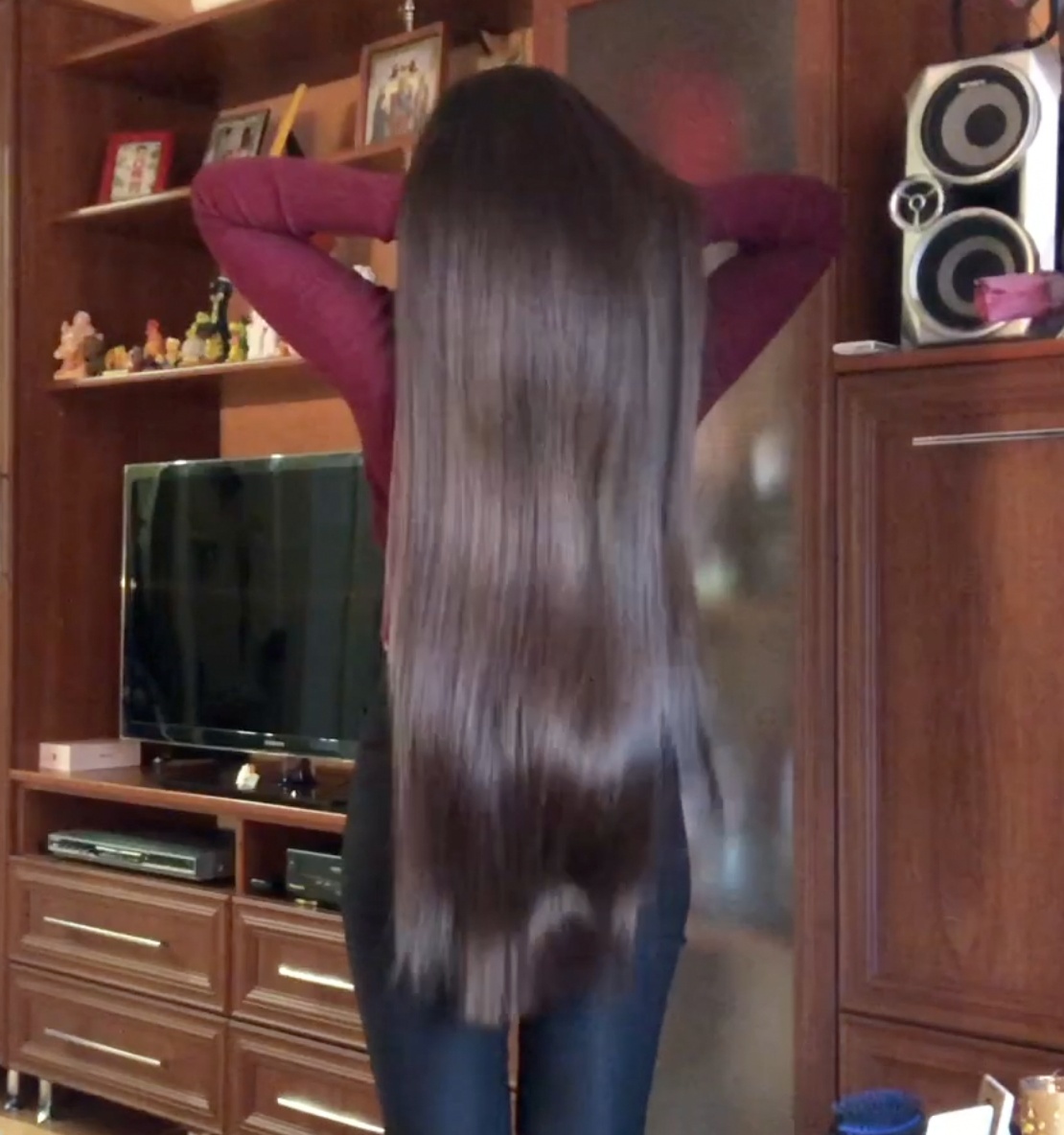 VIDEO - Diana´s silky show off 2
Preview: 
https://www.youtube.com/watch?v=zrgXq1lHFns
There is a reason for that the video is called "Diana´s silky show off 2".
Her hair is so silky that everyone who is watching it is going crazy.
She has perfect thigh length hair which is brown, and it seems to reach lower thigh length soon. It won´t be so long until her hair is knee length, as she is a big long hair lovery and she is growing it even longer.
She loves to run her fingers through it, feeling how silky it is, and show it off to the world.
She is very young, and very beautiful and has a huge potential to be a future real life Rapunzel with amazing ankle or floor length hair if she wants to grow her hair to such lengths.
You will see how healthy her hair is, how blunt cut her ends are, and how perfect she is, both thinking about her hair, and her looks generally.
She is not only the perfect long hair model, she is also the perfect model for beauty.
In this video, you will see long hair play and display, bun and bundrop, running her fingers through her hair, stroking her hair over her arms, making waves, shaking, swinging and swaying, hairbrushing, handheld ponytails, posing and much more!
This video is over 15 minutes in length.
If you buy this video within the first 24 hours, you will get a discount of 20%!
Discount code: discount
You'll get a 1.4GB .MP4 file.