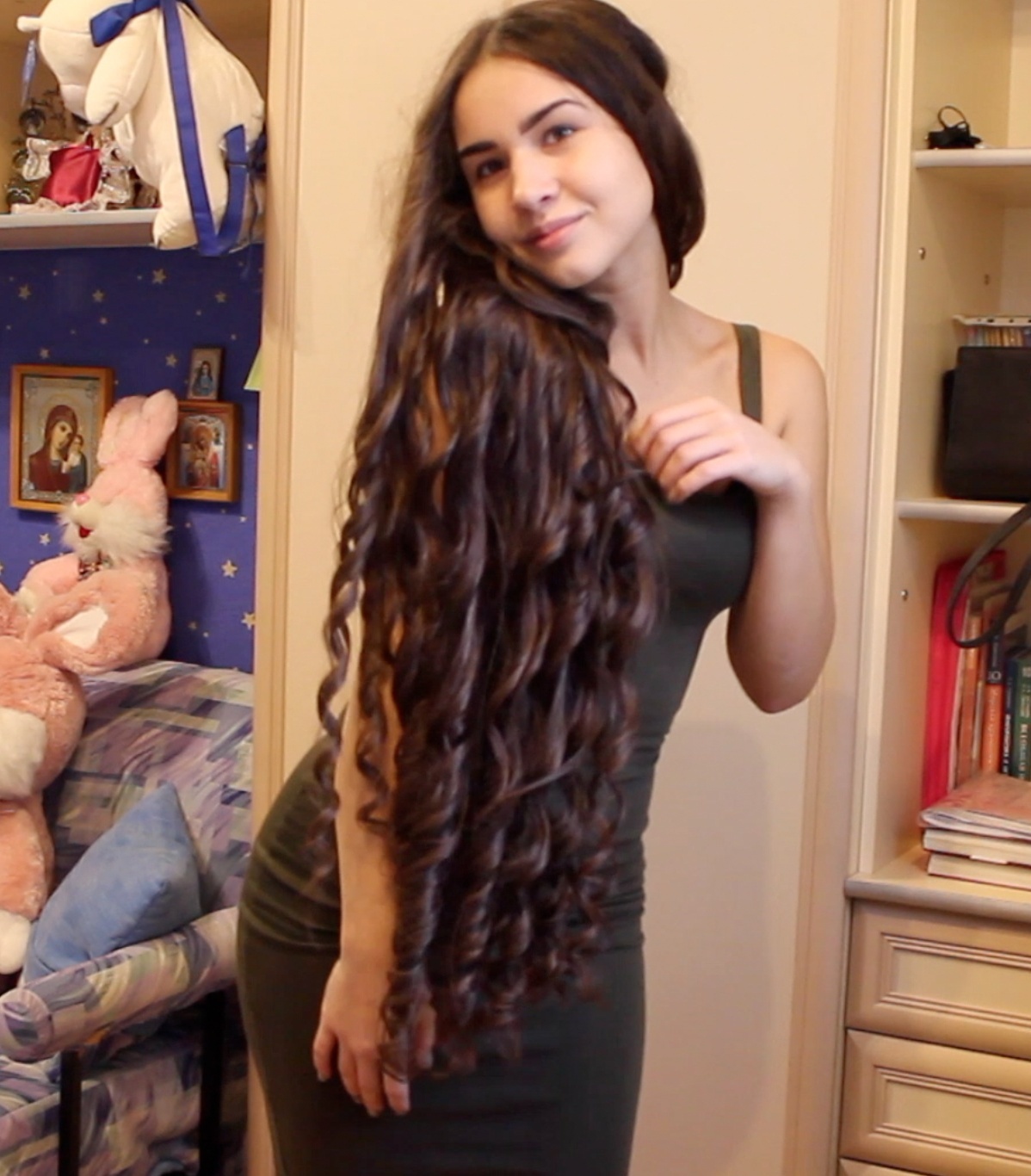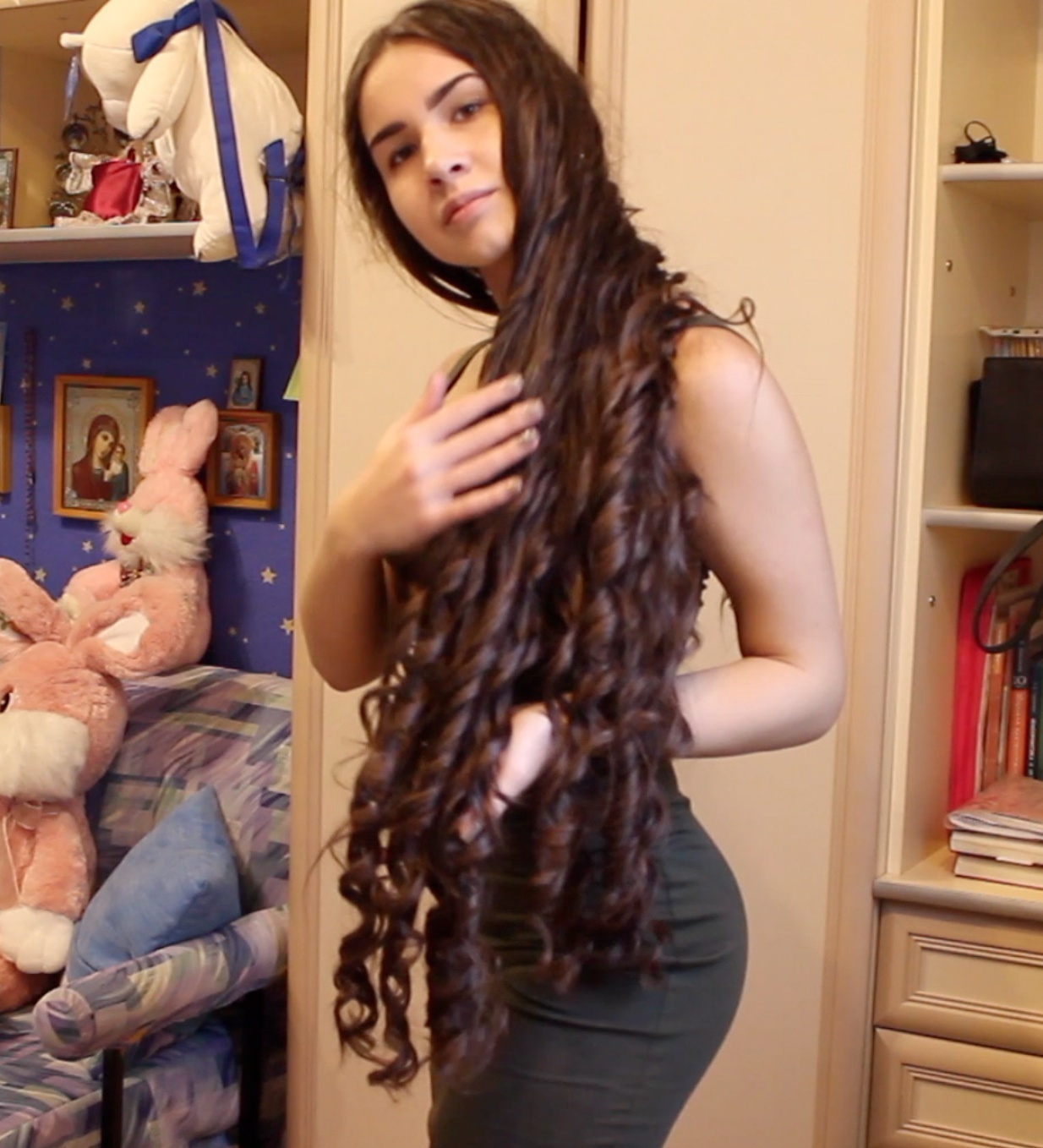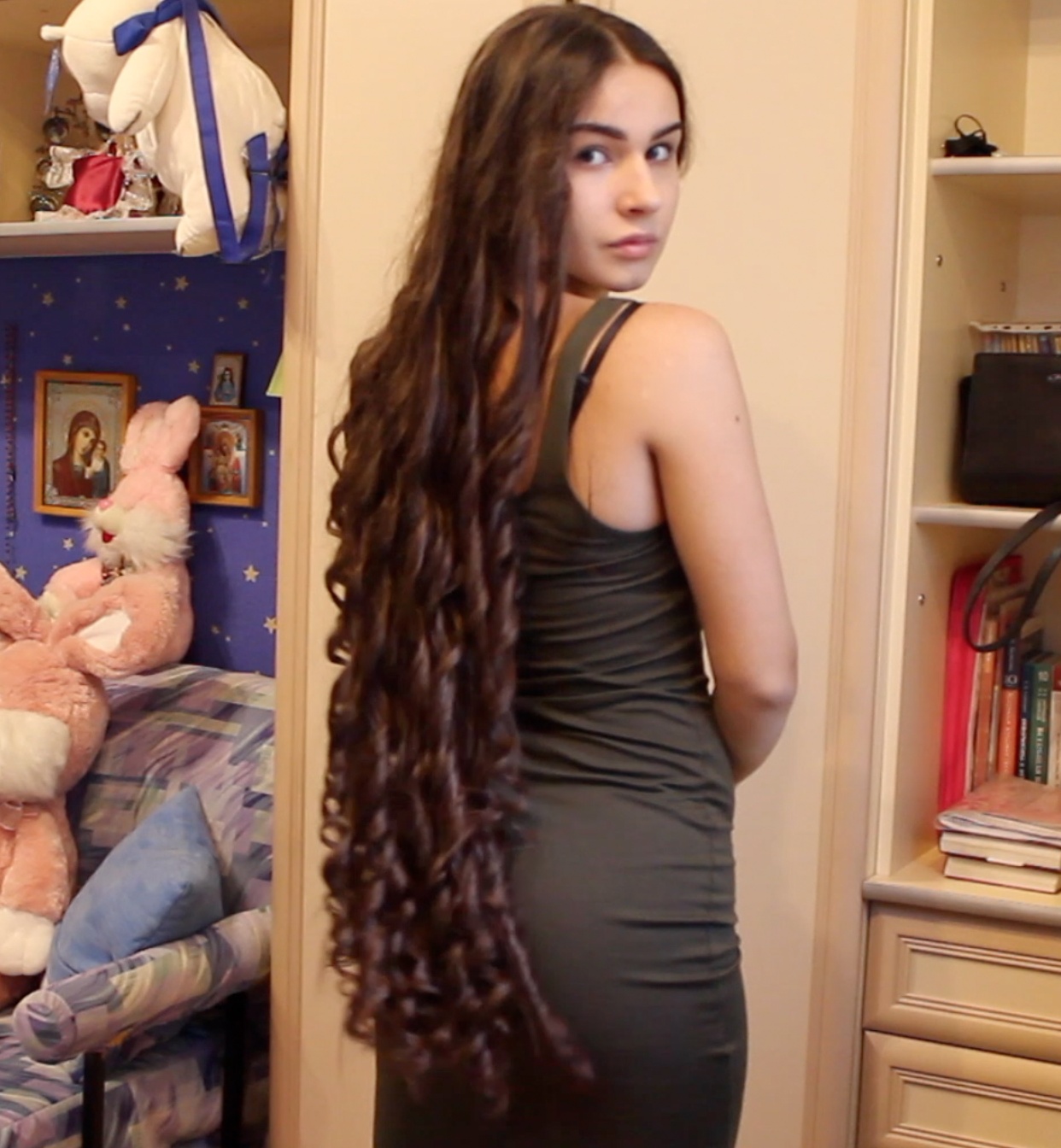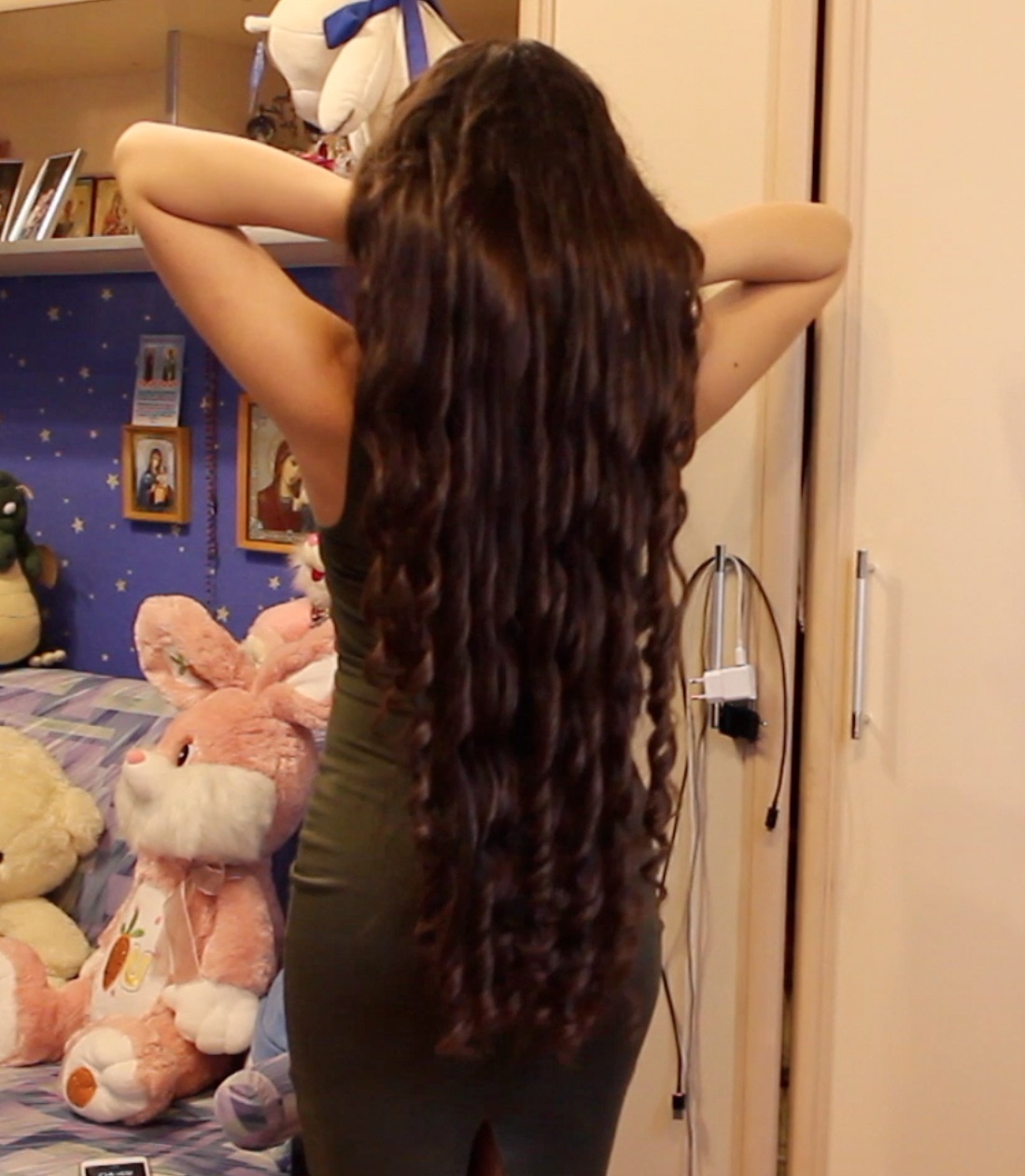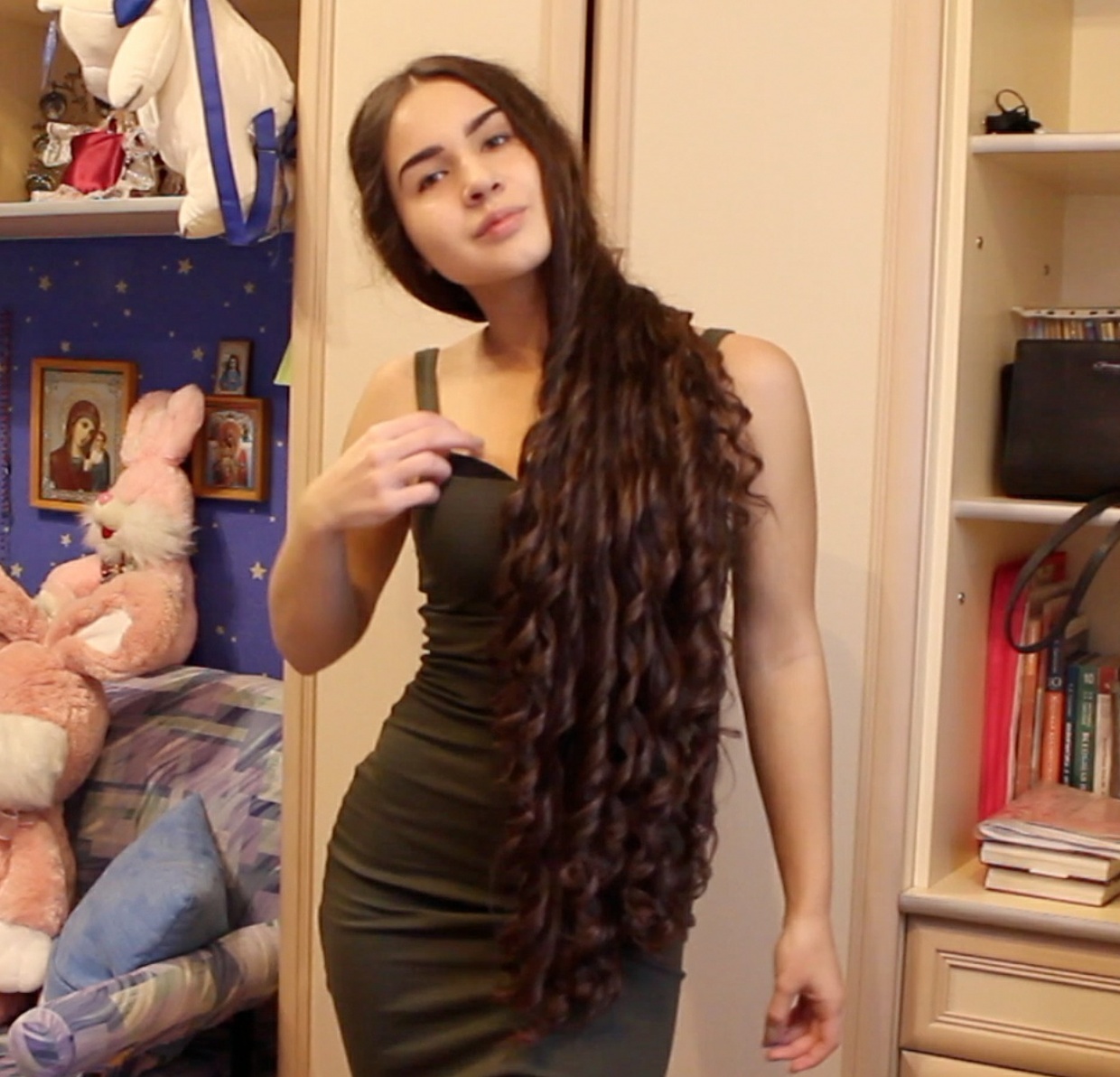 VIDEO - Perfect curls
Preview: 
https://www.youtube.com/watch?v=ogNPPip2ip0
If you like curly long hair, you will love this video!
Diana is many people´s favorite model, and she is fantastic!
She is super young, beautiful with a slim, perfect body and a cute smile.
She has thigh length hair which is super shiny, silky and healthy and it has the perfect shade of brunette.
She loves her hair, and she is very good at styling it, showing it off, doing buns, bundrops, braids and many other things with it!
We made have made a lot of videos together now, and she really likes being a RealRapunzels model, and she is growing her hair even longer. This is just the start.
She has curled her hair into a massive mane of wild curls in this video. Those curls are being swinged from side to side, tossed around and played with in many amazing ways in this video that you don´t want to miss!
Curly hair can be awesome, and especially at this length, which you don´t really see that often.
In this video, you will see curly long hair play and display, stroking her hair over her arms and hands, running her fingers through some parts of her hair, handheld ponytails, making waves, closeups and much more!
This video is over 10 minutes in length.
If you buy this video within the first 24 hours, you will get a discount of 20%!
Discount code: discount
You'll get a 1.4GB .MP4 file.