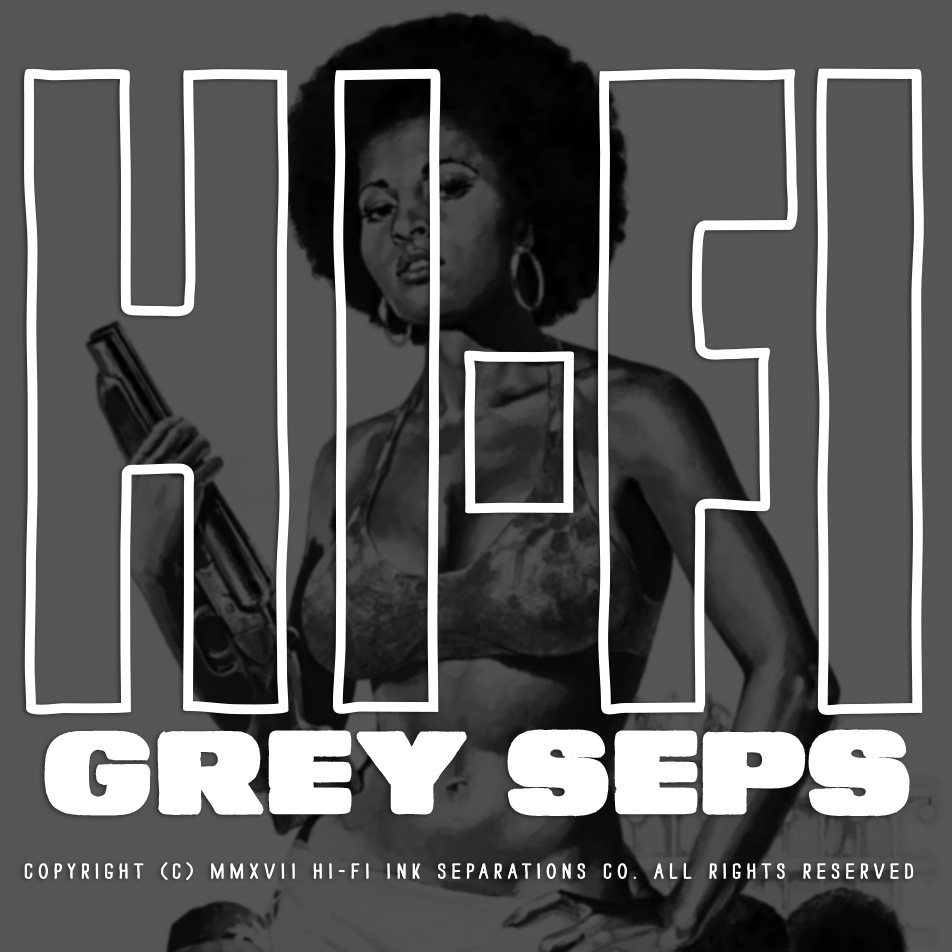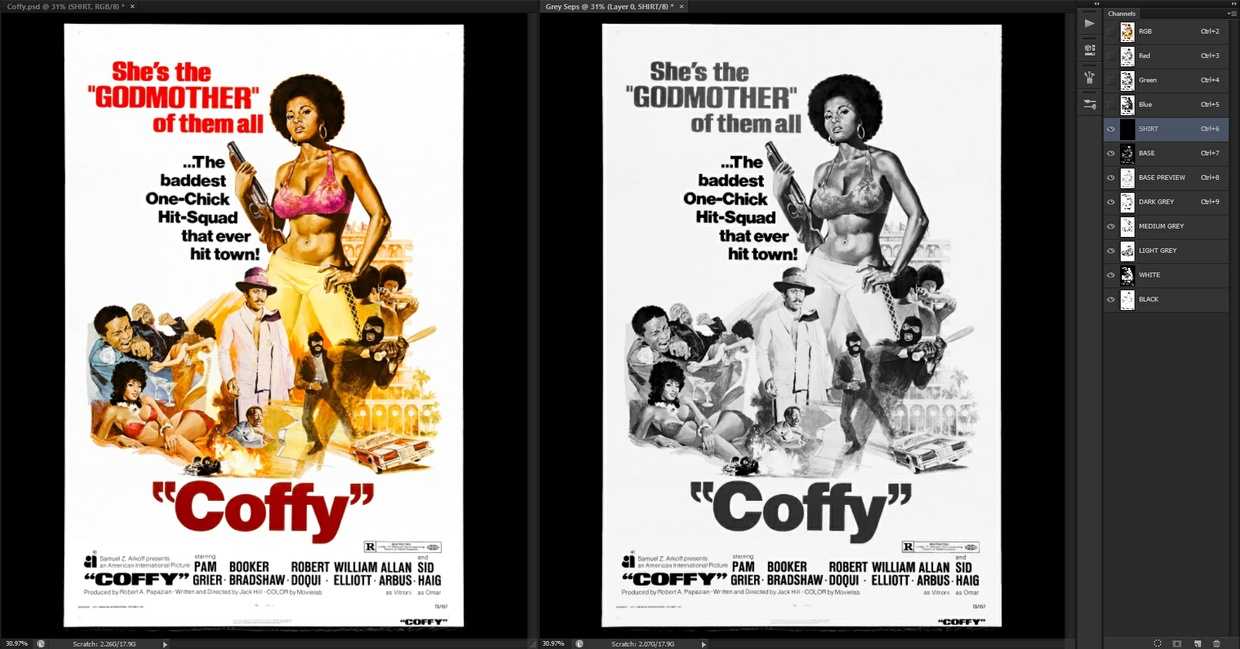 Hi-Fi Ink Grey Seps
Hi-Fi Ink Grey Seps creates a set of channel separations for makng black and white prints with higher quality than using just black and white ink alone .
Each routine will create a base, black, and white channel, and either 1,2,3, or 4 grey channels. Also included with the traditional halftone separations is a 4 grey Index Separation mode.

Addition routines included:
-Create COMP - Creates a print composite of your seps to use for mockups.
-Misc choke/spread actions

Works with Photoshop CS5, CS6, CC. Both Mac and PC

NOTE: These routines are a subset of the full Hi-Fi Ink Separations. If you have already purchased Hi-Fi Ink Separations, these actions and scritps are already included.

UPGRADE PRICING: If you purchase Hi-Fi Ink Grey Seps and within 14 days decide to purchase the full Hi-Fi Ink Seps, send me an email, and I will give you a discount code equal to your purchase price of Hi-Fi Ink Grey Seps.
Only one purchase discount can be applied at a time.
You'll get a 474.7KB .ZIP file.
More products from Hi-Fi Ink