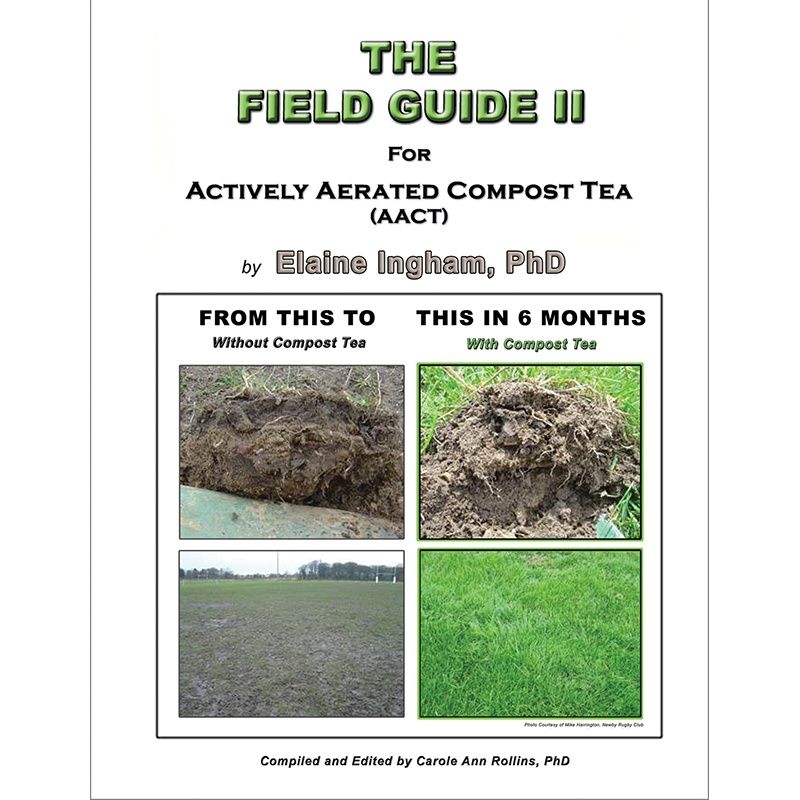 The Field Guide II For Actively Aerated Compost Tea
This is an Ebook .pdf version. This is not a hard physical copy of the book. The Field Guide II is written by Dr. Elaine Ingham and edited and compiled by Dr. Carole Ann Rollins, this is a 308 page reference book about organic growing, the interface between synthetic and organic growing materials, and parameters to follow when using compost tea in either system. The Field Guide II is a book of email answers given by Dr. Elaine Ingham from 2004-2005 about current research about compost tea in field applications organized into chapters for easy reference.
You'll get a 1.6MB .PDF file.
More products from Dr. Elaine Ingham