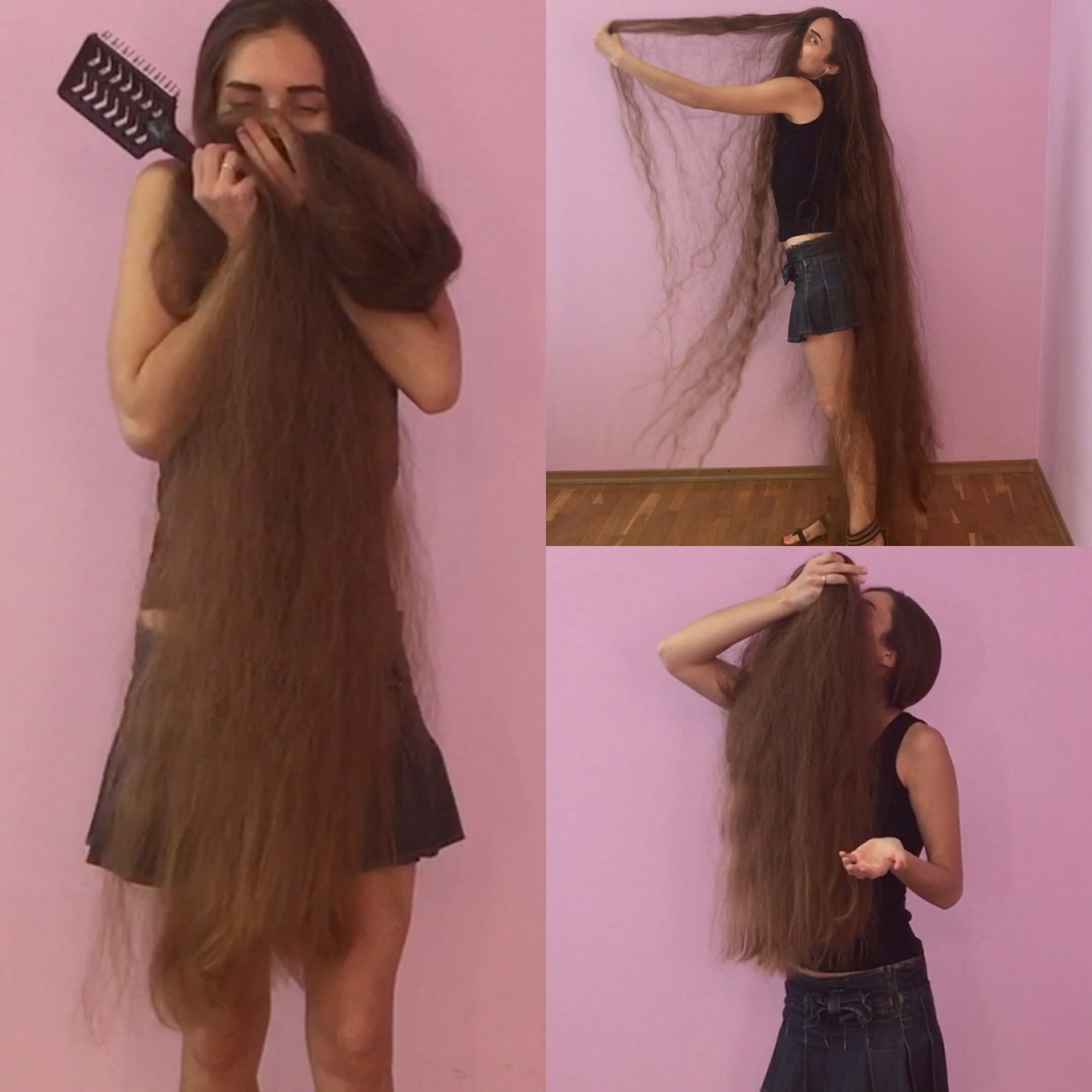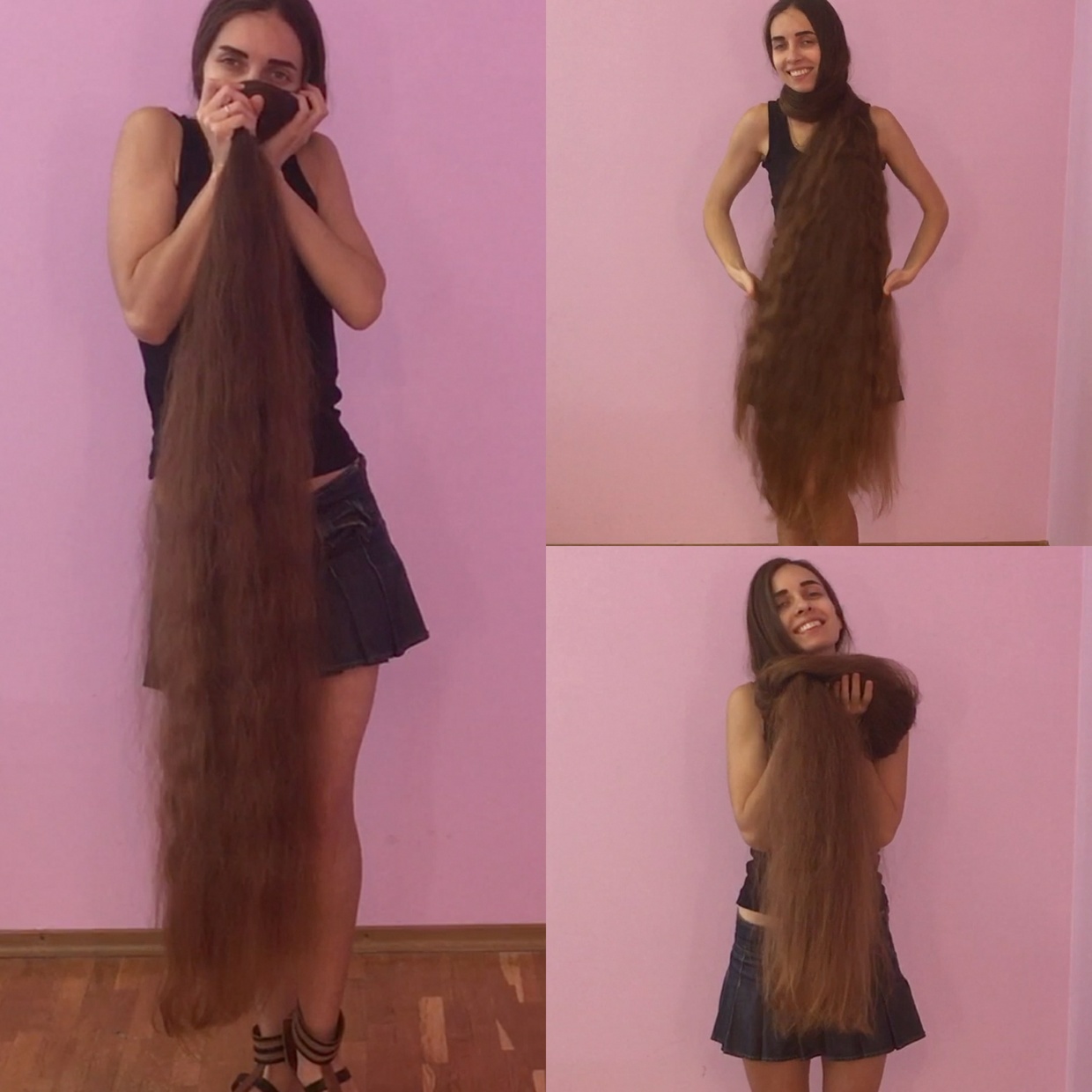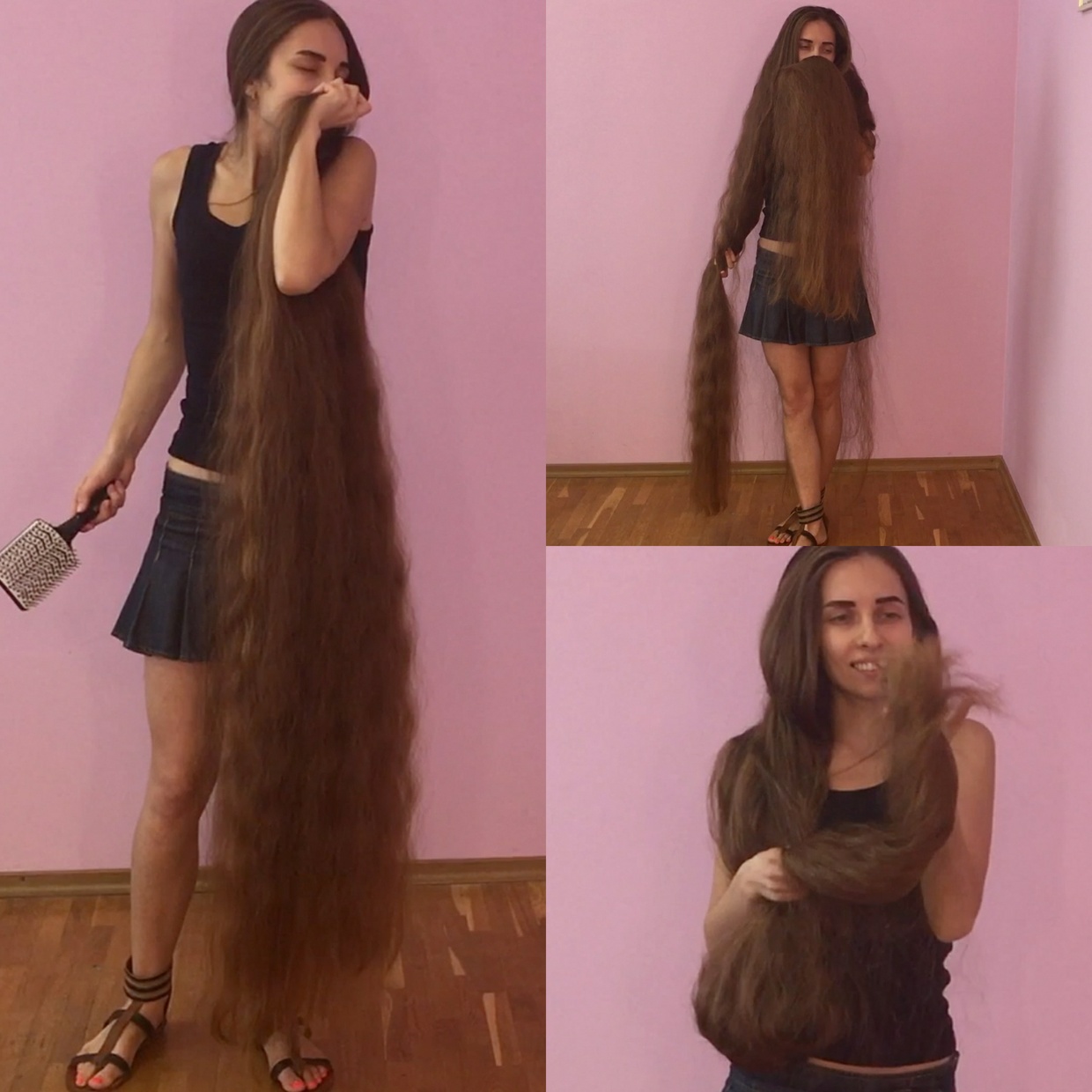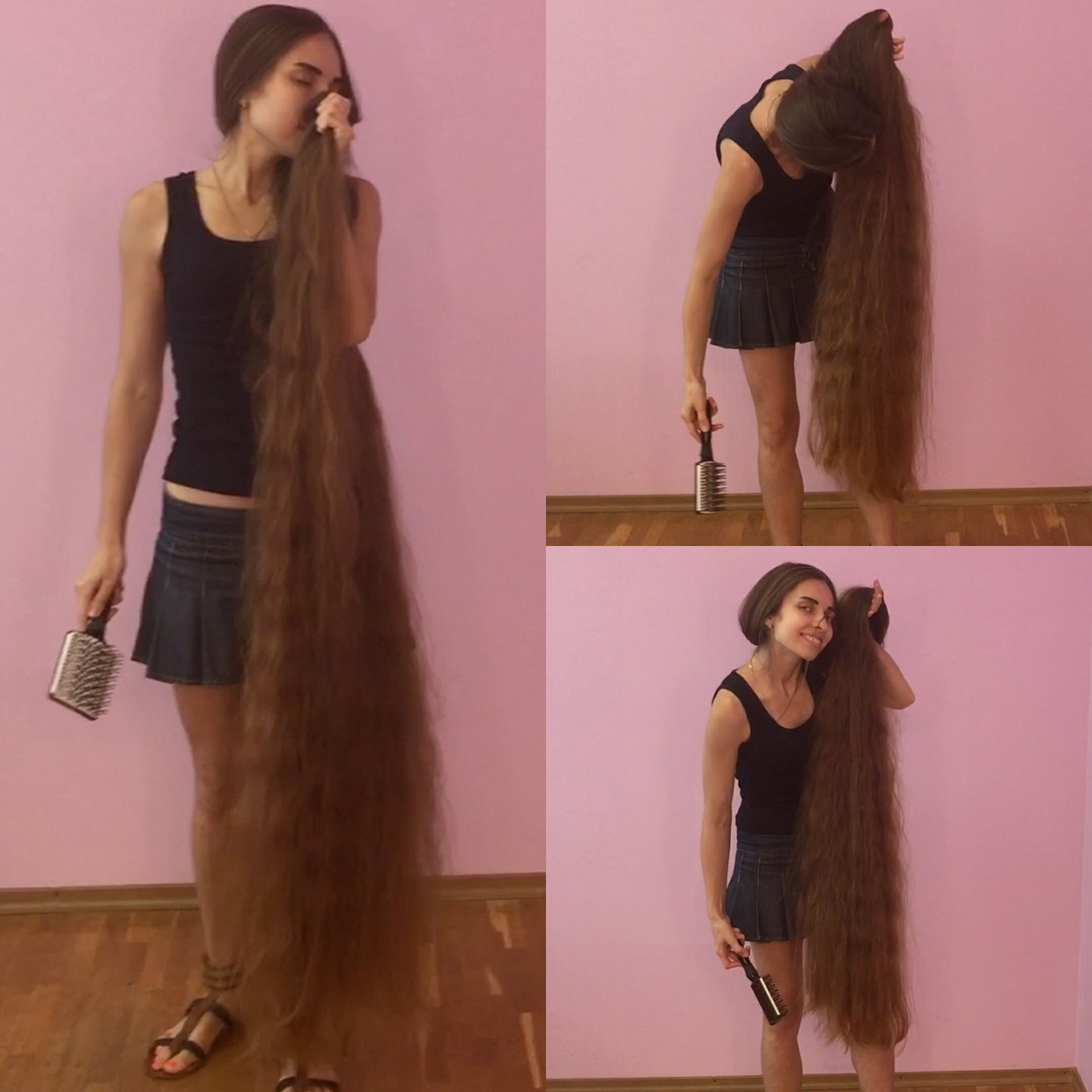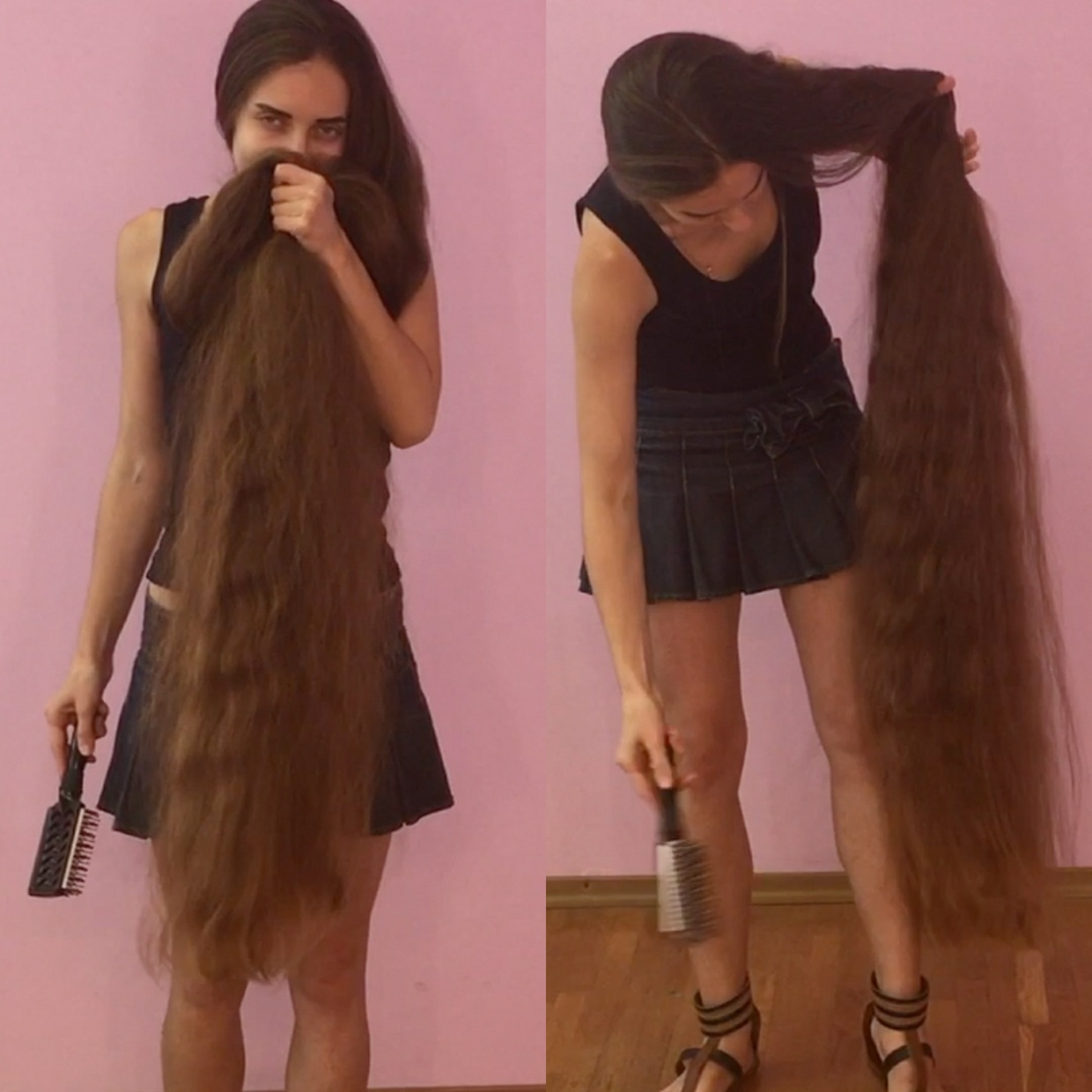 VIDEO - Super long hair smelling and hair play
Preview: 
https://www.youtube.com/watch?v=FY10hzViA-M
Alena Anufrieva is truly one of our best models!
She has won several long hair competitions, and you can clearly see why!
When other girls and women came with knee and calf length hair, she came with ultra thick floor length hair, and you can guess what kind of facial expressions the other girls and women had!
When real life Rapunzels gets jealous of another lady´s hair, THEN you know that hair is extreme!
She has ultra thick, one length, blunt cut, PERFECT floor length hair, which is super heavy!
This type of hair is very, very rare, and she is 1 in 100.000.000 people!
This video is made specifically for salons, people and companies that needs extreme super long hair smelling scenes for long hair oils, shampooes etc.
She starts of by brushing her massive mane, making it ready and super soft so it will feel so great to smell it.
She can´t wait to smell her amazing hair, and starts smelling it right away!
She continues on brushing it. She wants to brush the whole length of course.
After that, she smells her hair even more, in different ways, sometimes the ends of her hair, sometimes another part of it, and sometimes, a LOT of hair.
She also does soe amazing long hair play of course, as well as wrapping her hair around her neck and smelling it, then wrapping it around her neck two times and smells it and then she wraps it around her neck 3 times (!) and smells it!
This is a very special video, with a custom script, and a video like this has been requested by customers.
This video has a LOT of hair in it, and this is for you if you like super thick super long floor length hair.
If you´re a true long hair lover, there is no question about if you have to get this video or not.
This video is over 10 minutes in length.
If you buy this video within the first 24 hours, you will get a discount of 20%!
Discount code: discount
You'll get a 1.4GB .MP4 file.
More products from RealRapunzels