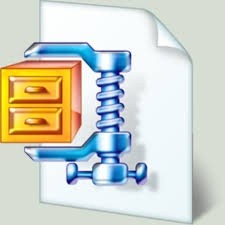 BSHS 402 Complete Class
Product Description
BSHS 402 Complete ClassCase Management
 BSHS 402 Week 1 Learning Team Weekly SummaryBSHS 402 Week 1 DQ 1Describe the populations served by case managers.BSHS 402 Week 1 DQ 2Define the following terms:o    Assessmento    Chronic illnesso    Developmental disabilityo    Monitoringo    Outreacho    Service coordinationBSHS 402 Week 2 Learning Team Weekly SummaryBSHS 402 Week 2 DQ 1Describe the benefits and drawbacks for case management of managed care. Share your own experiences with or observations of managed care and case management.BSHS 402 Week 2 DQ 2Briefly describe what a case manager might do in each step of the model of case management found in your textbook.BSHS 402 Week 3 Learning Team Exercise QuizBSHS 402 Week 3 Learning Team Weekly SummaryBSHS 402 Week 3 DQ 1List the components of an intake interview. In other words, what do you need to find out? List the components of assessment. Describe how you would assess the seriousness of the problems and the steps you might take to address them.BSHS 402 Week 3 DQ 2Describe the process of setting goals. Describe the connection between intervention planning and resource utilization.BSHS 402 Week 4 Learning Team Assignment Diversity Issues Exercise – Assessment and Interpersonal SkillsDiscuss with your teammates your differences in sex, race, culture, politics, and religion. After you have completed your discussion, talk to each other about what you found hard to discuss, what you found easy, and whether or not what you experienced relates to your work with clients. Be Prepared to discuss your experiences with the rest of your classmates in the Main forum as a response to DQ#4 for Week Three.
Conduct
 an online search for software designed to help case managers track clients, gather statistical data, generate reports, access resources, and record contacts. Review at least three programs. Discuss your findings as a group. Discuss the value of such systems in the case management process and the provision of client services. Prepare to informally report on your findings in Week Four.BSHS 402 Week 4 Learning Team Weekly SummaryBSHS 402 Week 4 DQ 1Explain the difference between counseling and therapy. What do case managers do?BSHS 402 Week 4 DQ 2Describe resources available in your community and how they might be used. You may find information about these resources through directories and on the Internet.
BSHS 402 Week 5 Individual Assignment Area Mandates Paper – Special PopulationSubmit paper covering Area Mandates. For this assignment, you need to include the following information:
Research your local and state mandates for reporting suspected abuse of children, adults, and the elderly populations.
Discuss your local and state requirements, for a case manager or other mandated reporter, to report abuse and neglect of both children and adults.
Indicate which state you live in and cite the appropriate law, statute, or regulation.
 BSHS 402 Week 5 Learning Team Assignment Case Manager InterviewDiscuss how you would encourage and address each of the following issues as a case manager who is establishing an initial relationship with a client:
Establishing a relationship
Motivating a client
Fostering client participation and empowerment
Providing survival skills and relevant information
Providing support
Beginning the process of problem identification
You'll get 1 file (38.7KB)
More products from Topclasswork