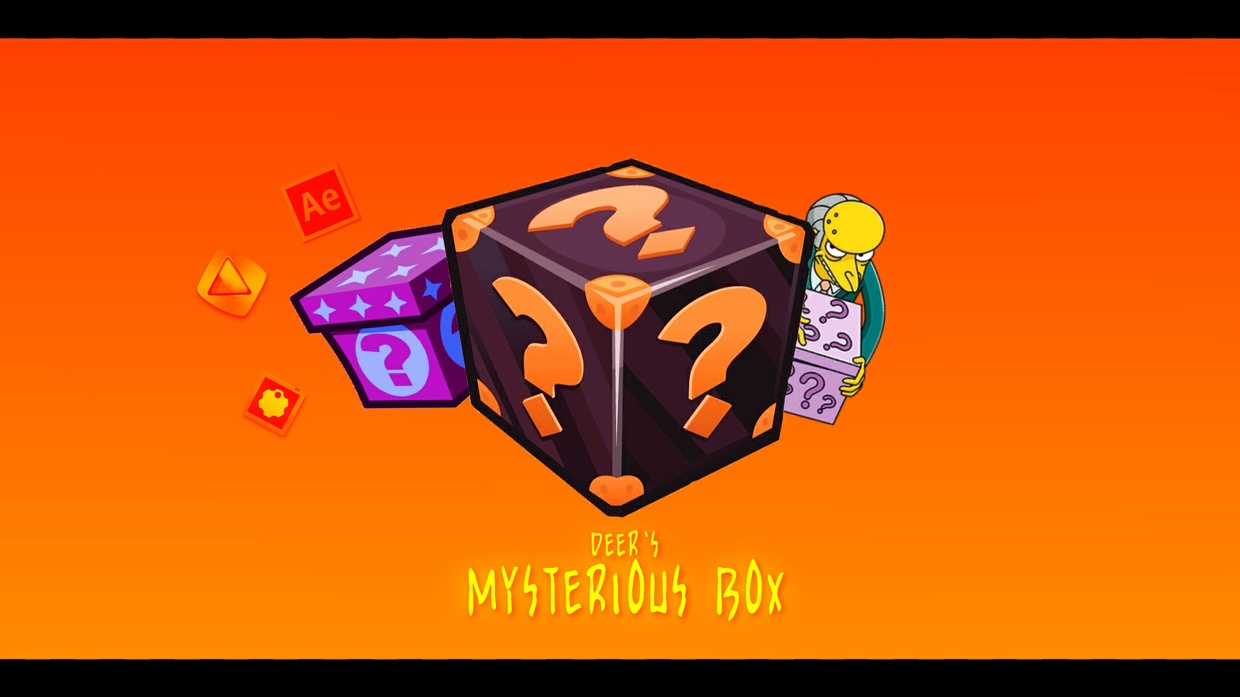 Myterious Box Giveaway
*DO NOT BUY THIS, READ MORE BELOW*
What's inside
Deer's Myterious Box
? Nobody knows. Only a few people have access to it.
How to open the box ?
---
The only way to open the box is to get a coupon code on my livestream.
Coupon code changes at the end of every stream (you can't use the same one two times or share it).
How to get a coupon code ?
---
At each of my livestreams, I'll make a special giveaway and randomly pick up someone. The giveaway can take place on Twitter or YouTube.
Most of the time, I'll make YouTuve giveaway and pick up someone directly in the stream chat. That means : more active you are in the chat, more chance you get to win (the bot is setted to pick up someone active lol)
Exceptionally, I can share a coupon code directly in the stream chat for everyone (when the stream reach 100 viewers or hit 200 likes)
But what's inside the fucking box ?
---
Can be any of my sellfy products (project file, color correction, CC pack, Presets pack) or something exclusive I didn't published yet.
Content changes at every giveaway.
Usefull links
---
Youtube :
https://www.youtube.com/c/DeerEdits
Twitter :
https://twitter.com/DeerEdits
Good luck!
You'll get a 1.5MB .RAR file.
More products from Obey Deer