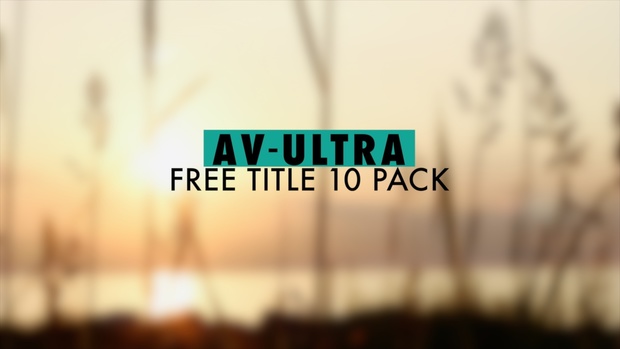 Free 10 Pack lower thirds and titles
AV-Ultra
10 Free titles and Lower thirds
For Final Cut Pro X and Apple Motion

Use them for your youtube channel, your Vlogs, you personal or professional projects. 100% free

Name your own price!
Consider a $1 price to help support me and my future lessons.
I make these in my personal time outside of work, because I want to help as many people as I can with the basics for free.
By donating- it means that I will likely offer more items for free in the future.

Apple Final Cut Pro X 10.3.3 or above
and/or
Apple Motion 5.3.2

These are samples from the other packs we have available.


Made with Love by Stanislaw Robert Luberda
These are provided 100% free of charge, and offers no warranty.
You'll get 1 file (1.8MB)