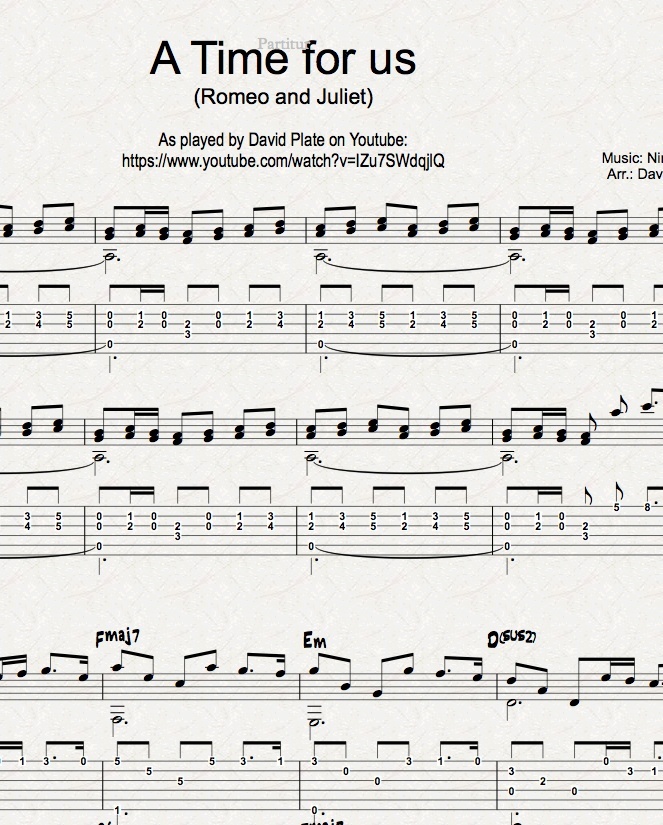 A TIME FOR US (ROMEO AND JULIET) - Guitar Arrangement (TABs + Notation)
The love theme of Romeo and Juliet is also known as "A Time for Us". It is an instrumental arranged by Henry Mancini (from Nino Rota's music written for Franco Zeffirelli's film of Romeo and Juliet, starring Leonard Whiting and Olivia Hussey). It was a number-one pop hit in the United States during the year 1969. It topped the Billboard Hot 100 singles chart on June 28, 1969, and remained there for two weeks; it was also his only Top Ten single on that chart.
You'll get a 81.0KB .PDF file.