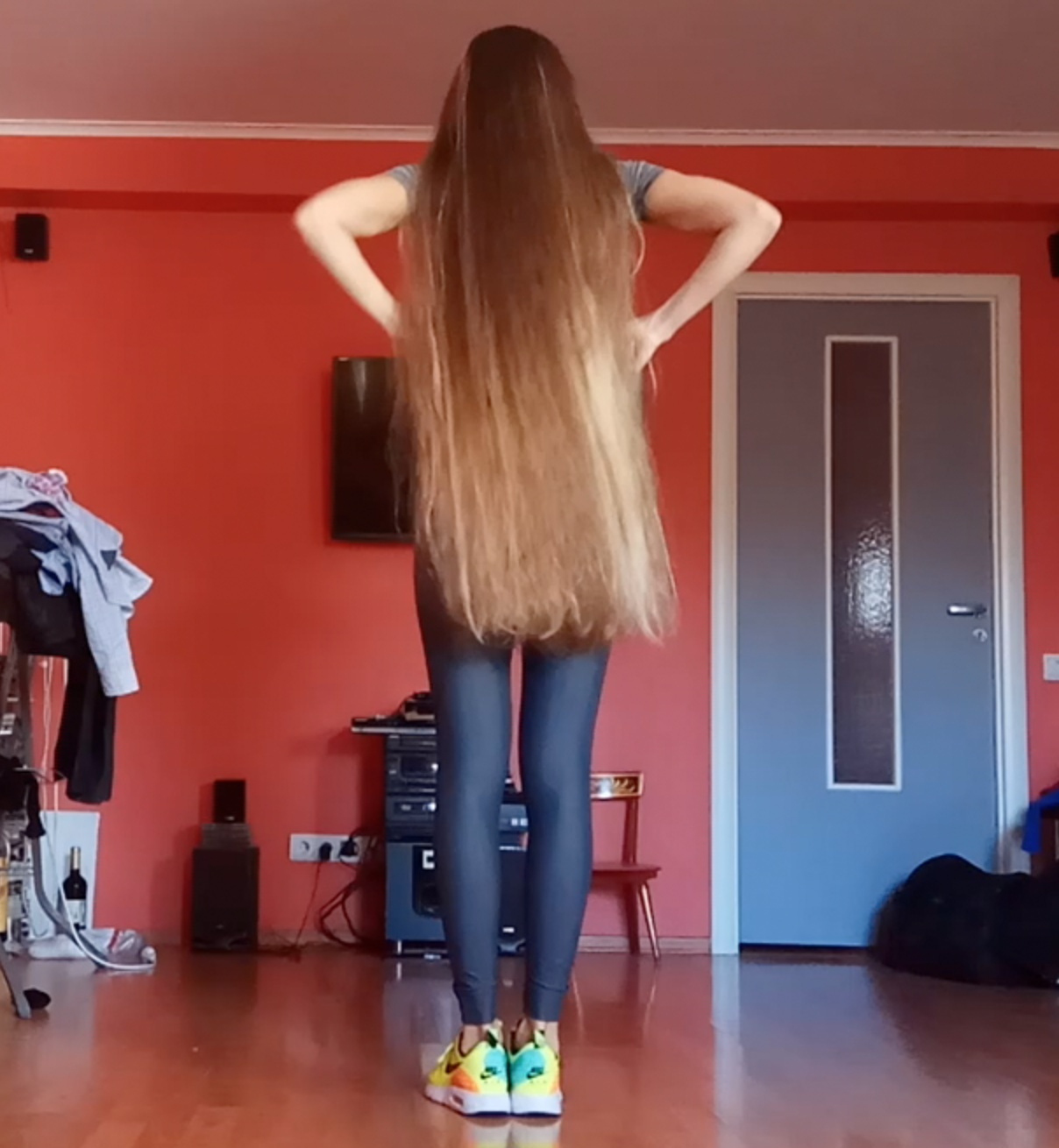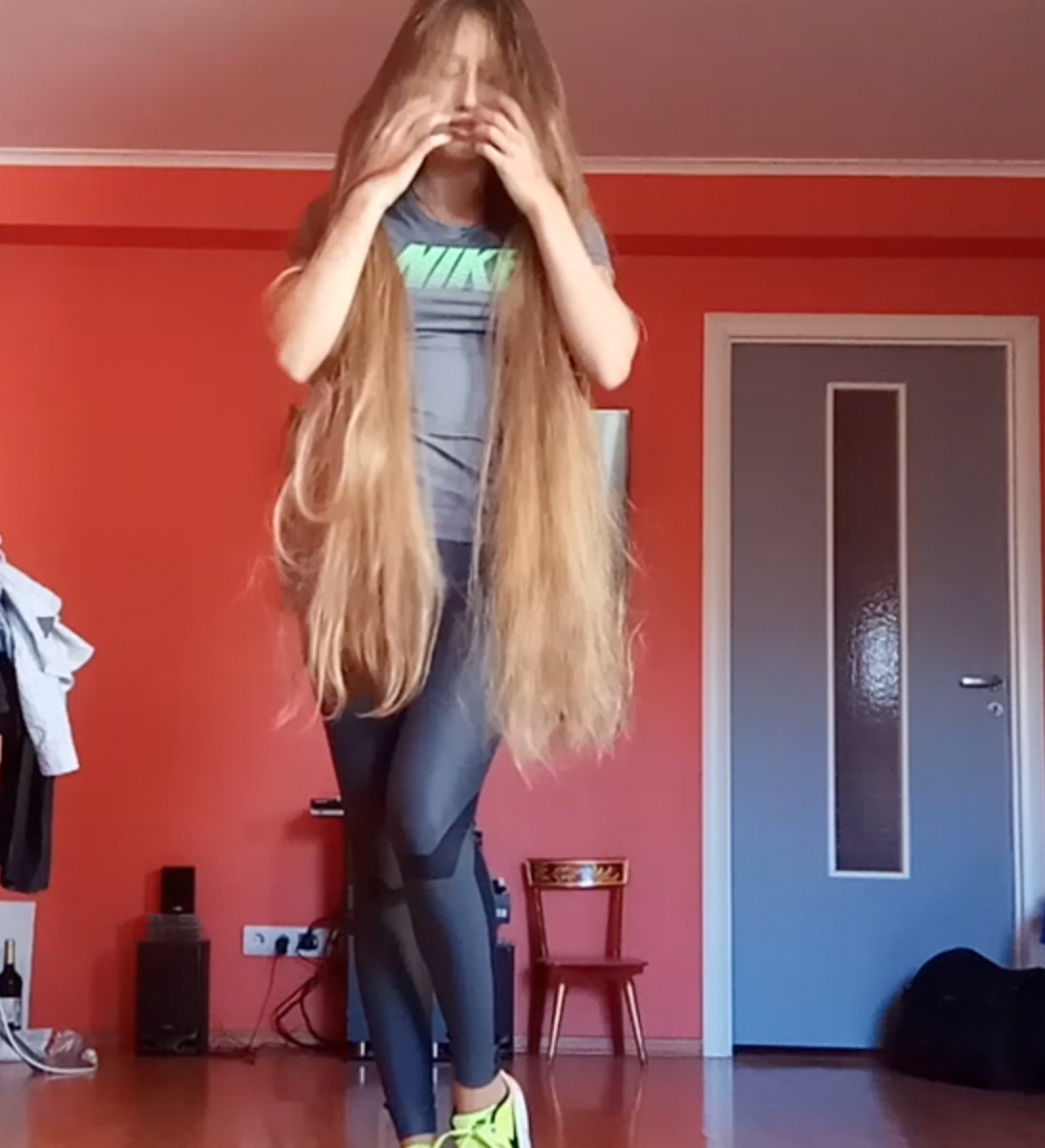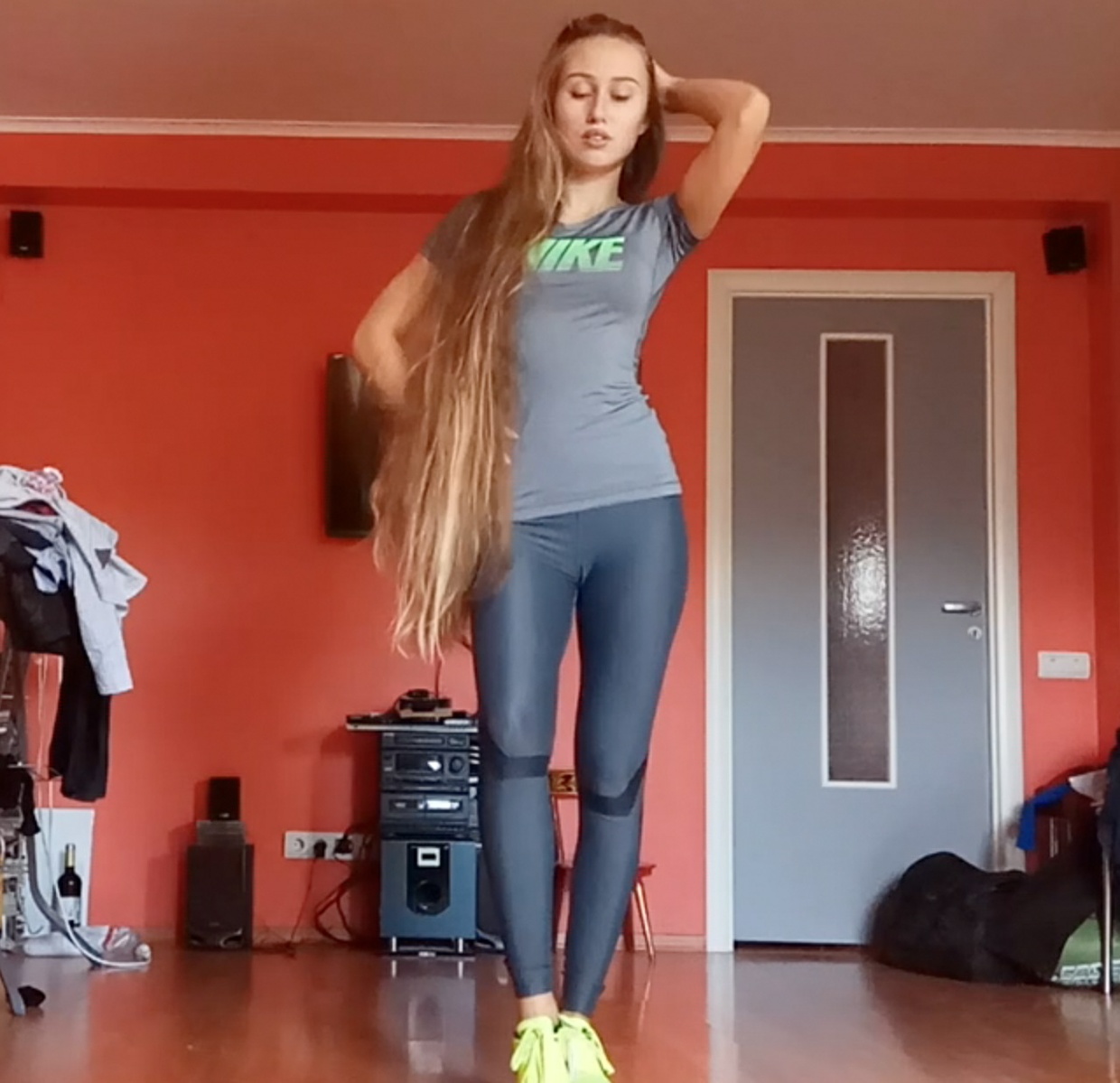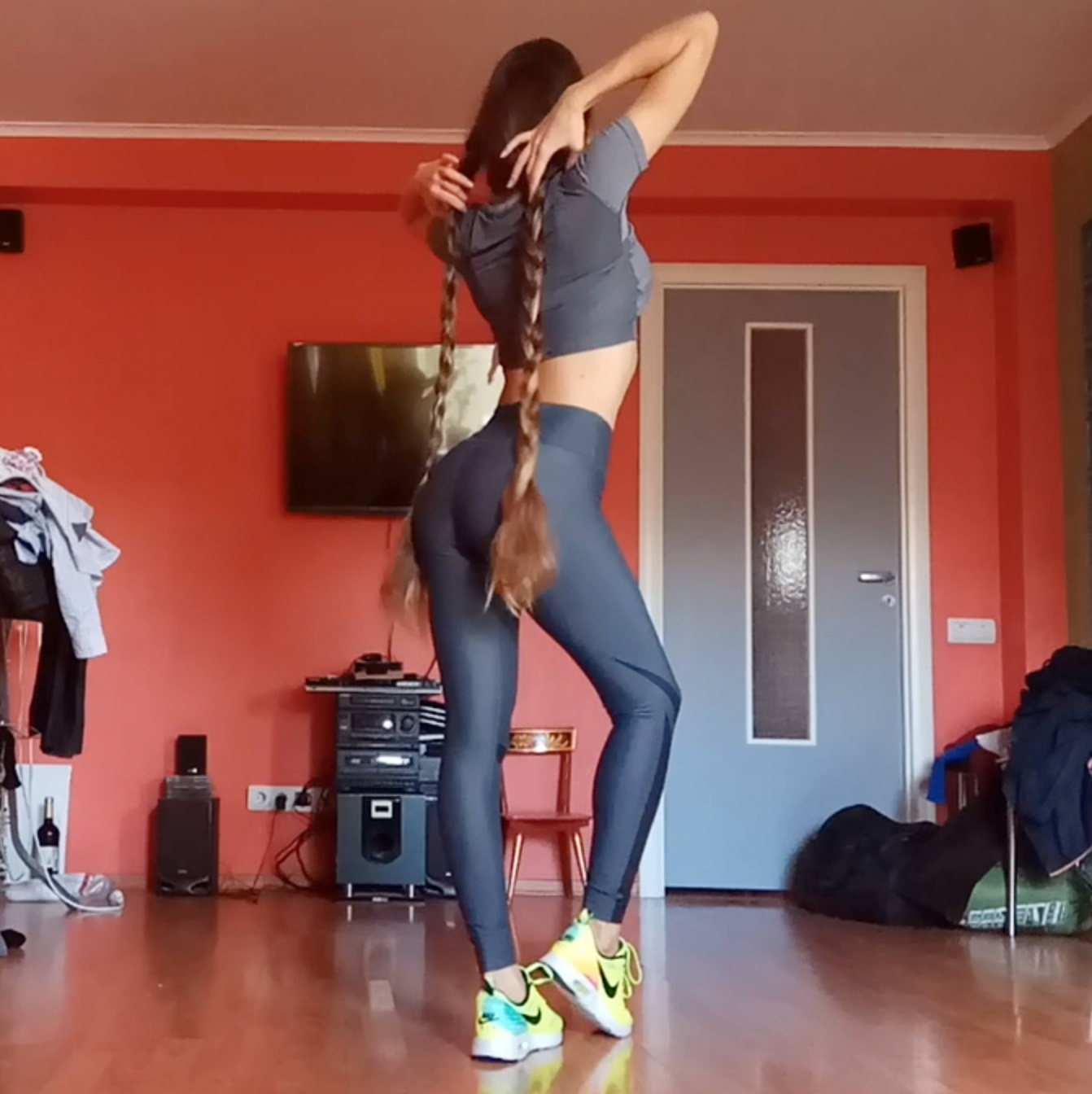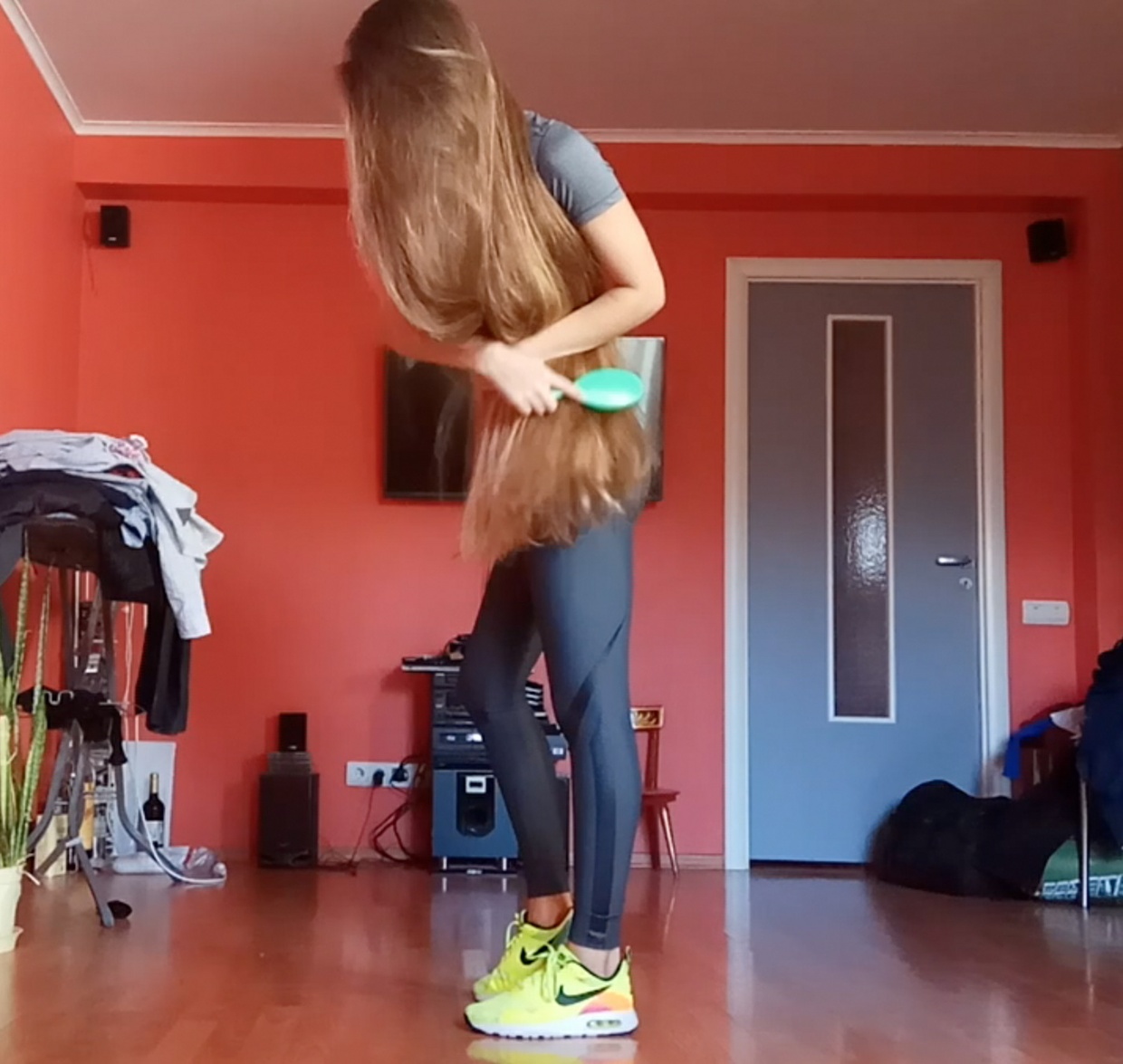 VIDEO - Fit body and thick, long hair
Preview: 
https://www.youtube.com/watch?v=Gv-KgHFWRfE
Vera doesn´t only have perfect, super thick, silky and soft thigh length hair, which is blonde, she also has a very beautiful, perfect fit body, which is not important for the health, but which also makes her the perfect model for fitness, beauty, long hair and many types of modelling!
She is very well aware of her amazing look and hair, and she loves to be a long hair model, and she is growing her hair even longer, which is totally a dream!
She is super proud of her hair, and she has all the right to be that, just take a look at that hair, she is totally a goddess!
She definitely knows how to play with her hair and how to do hair shows, so this is a video every salon, long hair product commercial, ASMR (relaxing videos) person and long hair enthusiast should have!
Vera is in the exercising room, with her hair loose, "exercising her hair", by showing it off again and again, making buns, dropping them right in front of you, a braid, double braids, undoing of the braids, swinging and swaying her hair, making a lot of great poses, brushing, running her fingers through it and much more!
You do not want to miss seeing all her hair getting straight and super soft when she´s brushing it. What an incredible mane!
This video is over 13 minutes in length.
If you buy this video within the first 24 hours, you will get a discount of 20%!
Discount code: discount
You'll get a 1.1GB .MP4 file.
More products from RealRapunzels