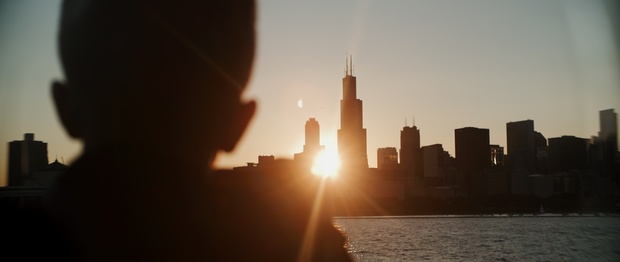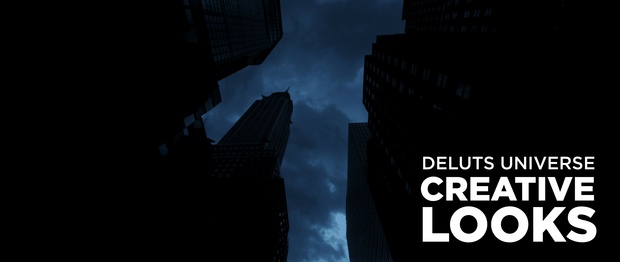 DELUTS UNIVERSE RED DIGITAL CINEMA IPP2 Set v1
DELUTS UNIVERSE - RED DIGITAL CINEMA IPP2 SET ver 1.0
For IPP2 Pipeline and standalone RWG LOG3G10 footage.
Started back in February 2017 I can finally share this complete set.
In this set is:
• IPP2 Pipeline Creative LUTs with IPP2 Workflow LOOK example JPEG sheets for use as a reference.
• RWG LOG3G10 IPP2 Looks, Creative LUTs that can be use outside of the IPP2 workflow.
• RWG LOG3G10 to DELUTS Base, One LUT as an alternative to RED's default IPP2 LUTs.
• RWG LOG3G10 to DELUTS UNIVERSE Looks, Creative LUTs that match a new base transform that will cover all NEW DELUTS UNIVERSE sets. Whether or not you are using a RED, Arri, Sony, Panasonic or an iPhone. This set is designed to match colour between them much more closely. 
(NOTE: other DELUTS UNIVERSE camera sets are rolling out over the next 2 weeks)
IPP2 Pipeline is workflow designed by RED that allows you to control the base grade and destination with output transform. Whether SDR or HDR, a choice of roll-off and contrast curves.
for more information please browse to
Red.com/downloads
  and locate Documents/IPP2: IMAGE PIPELINE STAGES.
REDCINE-X PRO IPP2 Pipeline -
Please make sure you have the latest version of REDCINE-X PRO.
In REDCINE-X PRO preferences navigate to Image Pipeline and under the drop-down menu 'File Browser Clips' highlight 'Show IPP2 Controls'.
Then below that 'IPP2 Monitoring' select your Colour Space and Gamma Curve etc. For general SDR set for REC 709 and BT1886.
Back in the workspace navigate to Image: Grading section of the tools. Under Creative 3D LUT Manager/3D LUT Library click the Drop-Down 'Edit' and select 'Browse Library'. Please add the 'IPP2 Pipeline Creative LUTs' from this download directory. Please note LUTs will need removing from their folders. Any folders inside the Library folder will not be displayed in REDCINE-X PRO.
Please restart REDCINE-X PRO to view the LUTs.
You will note there are many different LUTs.
Under this download under 'IPP2 Pipeline Creative LUTs/IPP2 Pipeline Creative LUTS 33x33x33'
There are five folders.
Base Film Emulations IPP2
Base Film Emulations IPP2 Orange and Teal Hues
Base Looks IPP2
Base Looks IPP2 Faded
Base Looks IPP2 Orange and Teal Hues
I have separated the LUTs into these folder to make it simpler to find the desired look.
There are two sections 'Base Film Emulations' and 'Base Looks'. Base Looks being more creative in range. There are also a select number of Orange and Teal and faded variations. Please browse the 'IPP2 Pipeline LOOK Examples Jpegs' as examples of colour.
33x33x33 or 17x17x17 -
Use 33x33x33 size in REDCINE-X PRO and DaVinci Resolve. Using too many x33 LUT's in Adobe Premiere CC will slow and possibly crash the application so please use x17 version when possible. FCPX with its native support of LUTs has really made this simpler and seems to handle x33 pretty well.
In Adobe Premiere CC and FCPX please use LUTs from 'RWG LOG3G10 IPP2 Looks' directly with RWG LOG3G10 footage. For best results grading in 3rd Party applications please use Native .r3d RED Raw or ProRes 4444.
LUT Interpolation -
In DaVinci Resolve you may have better results if you use Tetrahedral LUT Interpolation rather than Trilinear to more closely match REDCINE-X PRO.
Adobe Premiere CC uses Trilinear LUT Interpolation and struggles if trying to simulate the IPP2 Pipeline. Thats why I suggest using the 17x 'RWG LOG3G10 IPP2 Looks' if possible.
FCPX  LUT Interpolation seems to fall somewhere is the middle and is general fairly pleasing but again use the 17x 'RWG LOG3G10 IPP2 Looks' if possible.
Tutorial and guides following shortly.
James Miller - DELUTS 2018
£39.99
You'll get 1 file (376.1MB)
More products from James Miller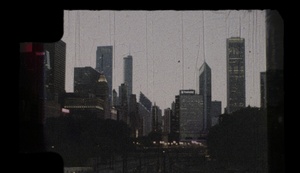 FREE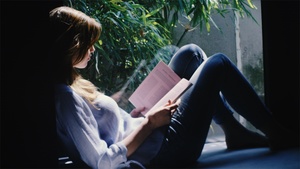 25% OFF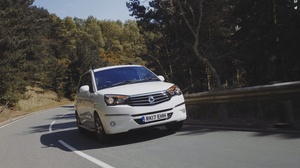 25% OFF