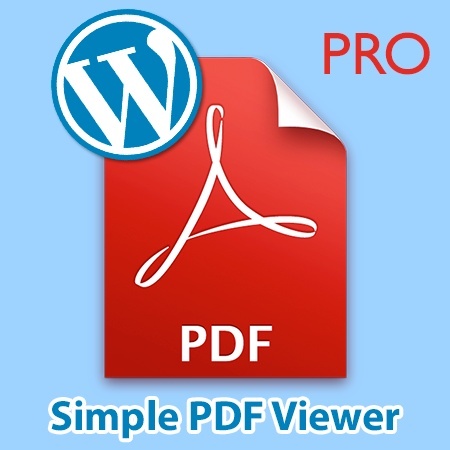 Simple PDF Viewer PRO
Simple PDF Viewer allows you to view PDF documents with Google Document Viewer.

With PRO version you can:

1. Enable external link to the file
2. Choose other file for download button (external or from mediafiles)
3. Choose oter document veiwer
4. Use not only PDF files (.doc, .docx, .xlsx, .xml, .ppt)

Documentation

1. To change global settings, go to "Settings" - "Simple PDF Viewer".

2. To insert PDF to the post/page, go to your post/page and click the button above the WP editor "Add PDF". After that, choose pdf file from media. After in popup window you can choose settings for this document. Click Save.

Before instaling the PRO version, please delete the simple version.
You'll get a 18.2KB .ZIP file.
More products from WebArea-WP