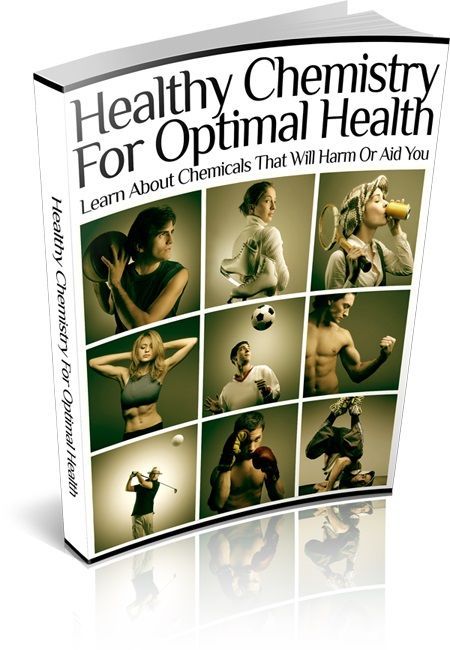 Healthy Chemistry For Optimal Heath

"Not All Chemicals Are Harmful For Your Body – Find Out Those That Helps To Maintain Your Health!"

"This Book Will Show You Exactly What You Need To Know about the healthy chemistry!"

This powerful guide, Healthy Chemistry for Optimal Health, will provide you with everything you need to know about maintaining health with chemicals.

With this product, and it's great information on chemicals it will walk you through each and every chemical and it's use to help you get all the info you need to be health.

In This Book, You Will Learn:

*The Chemistry Of The Blood

*The Relationship Between The Biology And The Chemistry Of The Blood

*Dangerous Chemicals To The Body

*Good Chemicals To The Body

*10 Reasons Why You Should Avoid The Bad Chemicals

*And so much more!


NOTE: We will not take responsibility for any damages and expenses caused with this product and you agree to handle your own customer support issues related to this product.


P.S. You've got nothing to lose in this investment. You will only miss 100% of the shots you don't take. Don't make the same mistake of those who
close this page and miss out on a tremendous opportunity!
You'll get a 456.9KB .PDF file.
More products from Smart Life Skills