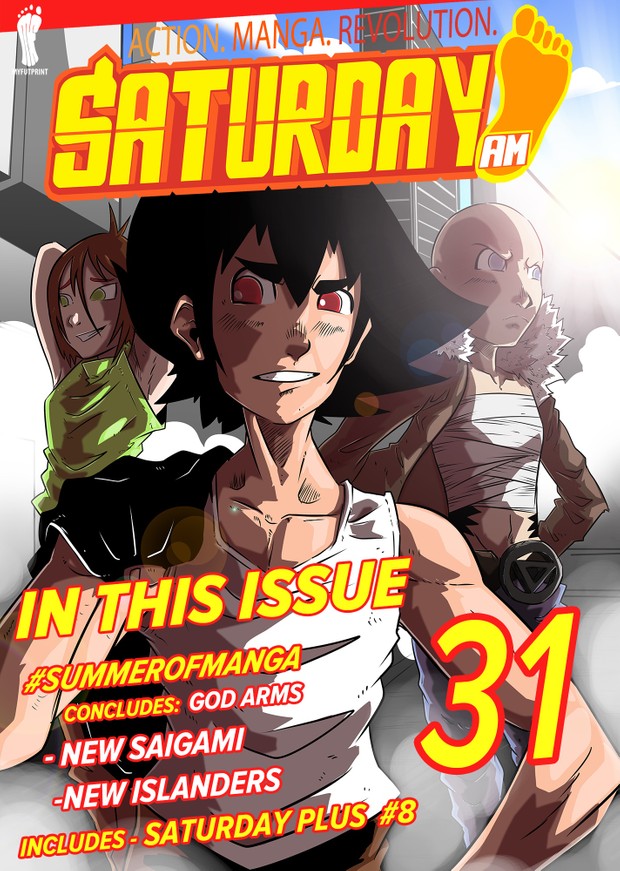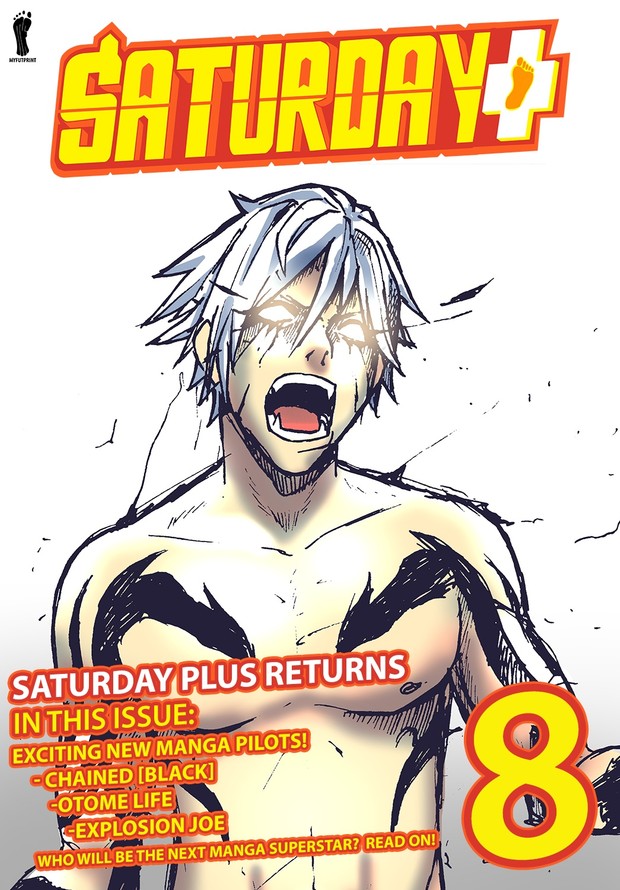 Saturday AM #31
Saturday AM #31 is here finally and it's BIGGER and BETTER than ever!

Let's start with:

Hungary's Andrea Voros delivers the beginning of the long-awaited INITIATION ARC for SAIGAMI.

Cuba's Leonardo Massip brings the titanic battle of the Navy vs. our lovable band of loners to a near-close with ISLANDERS.

We INTERVIEW a member of our EXCLUSIVE PILOT Manga community Cthulu Hernandez (who contributes the amazing cover).

Finally, IN THIS ISSUE we debut a NEW FEATURE -

SATURDAY PLUS!

Our sister publication joins Saturday AM for PREMIUM SUBSCRIBERS ONLY.

If you are a basic subscriber--you get this content for this issue but if you wish to experience first dibs on the latest manga webcomics from the NEXT BIG MANGA-KA--then you owe it to yourself to upgrade.

SATURDAY PLUS #8 Includes --

EXPLOSION JOE by Ayinde Hall

OTOME LIFE by Regina Akora

CHAINED: [black] by James Atilo

So, stop sitting around and get reading one of the BEST and LONGEST RUNNING original manga webcomic anthologies!
You'll get 1 file (163.1MB)
More products from Saturday AM