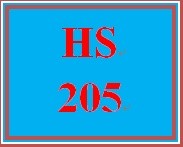 HS 205 Week 5 Final Course Reflection
Entire Course Link
https://zh.scribd.com/document/340327850/Uop-Tutorial
 HS 205 Week 5 Final Course Reflection 
Review all assignments completed in this course.
Review all multimedia for this course.
Reflect on the following questions:   
What have you learned from this course?  
What motivates you to want to work in human services? Has this course made you want to continue to explore options in human services?  
Is there any relevant content related to this course of study that was missing?  
Write a 200- to 350-word reflection answering the questions above.
Click the Assignment Files tab to submit your assignment.
You'll get 1 file (32.0KB)
More products from UopTutorials