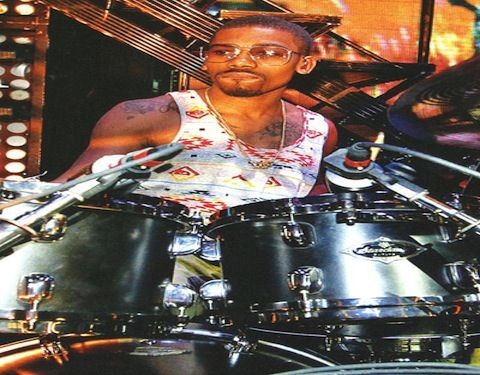 Spanky McCurdy Video Transcription + .PDF Bundle
PLAY-ALONG VIDEO TRANSCRIPTION of Spanky's 'broken' 16th note hi-hat groove.
100 % Accurate note for note .PDF Transcription - Features sticking, colour coding and extra playing guidance.
YOUTUBE SOURCE LINK:
www.youtube.com/watch?v=EoX4QoaS8ms.webloc
Groove begins at 07:25 (during keyboard solo).
FAST/ SLOW SECTIONS
Section 1 : You can follow the video & (play along) in real time.
Section 2 : 'Slo-mo' allowing you to recognise, dissect and perfect every note and nuance (at original pitch).
ARTIST BIO
George "Spanky" McCurdy (born June 28, 1981) is an American gospel/soul/pop/hip-hop drummer. He grew up in Olney in North Philadelphia and has worked with Justin Timberlake, P. Diddy, Kanye West, Jill Scott, Lady Gaga, Nas, Tye Tribbett among others. He currently is on his second tour (Born This Way) with Lady Gaga.
You'll get 1 file (3.8MB)
More products from Dean McCormick