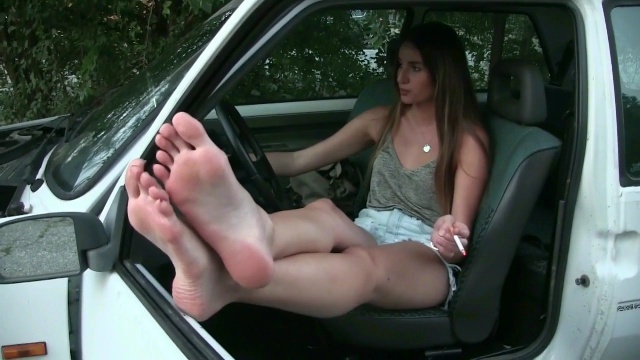 306/R : Introducing Miss Kim cranking and smoking
Miss Kim has just finished to work and she's ready to spend a lovely evening with her boyfriend, she jumps on her Renault 5, she light up a cigarette and ... she's ready to go !But her old Renault 5 doesn't want to start !!
What is the issue now? She is so nervous that she has to smoke to calm her down!

She calls later her noyfriend to ask for an help but ... he doesn't answer !

She pumps the pedal so hard, in every possible way and even barefeet to start this damned scrappy car.... but nothing happens !!

Will she make it?
You'll get a 661.6MB .MP4 file.