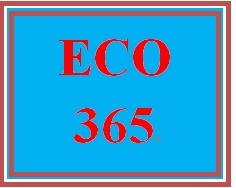 ECO 365 Week 3 participation Principles of Microeconomics, Ch. 15 Monopoly
Entire Course Link
https://zh.scribd.com/document/340327850/Uop-Tutorial
 ECO 365 Week 3 participation Principles of Microeconomics, Ch. 15: Monopoly 
Read Ch. 15 of Principles of Microeconomics:   
15-1 Why Monopolies Arise, pp. 300-303  
15-2 How Monopolies Make Production and Pricing Decisions, pp. 303-310  
15-3 The Welfare Cost of Monopolies, pp. 310-313  
15-4 Price Discrimination, pp. 314-318  
Consider the following as you read:   
Understand the terms price taker and price maker and how it relates to the consumer.  
Consider methods to examine the implications of market power.  
Understand methods that market power alters the relationship between a firm's costs and the price at which it sells its product.  
Understand methods to examine the production and pricing decisions of monopolies.
You'll get a 32.0KB .DOC file.