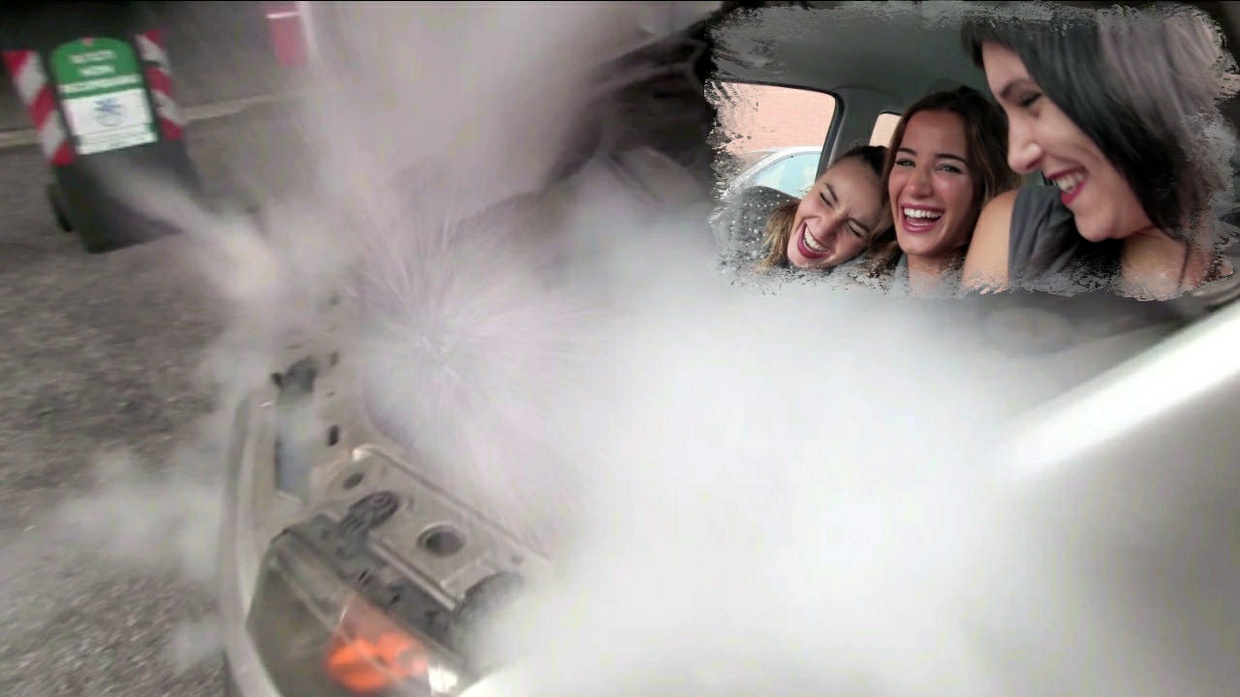 338 : Punishment of the Boss car - The explosion
The Fiat Punto of Miss Iris, Miss Amy and Miss Kim boss needs now a very good punishment !

What about flooring the gas to the metal and give an extreme and furious revving to this poor car ?

6 sexy feets are ready to push the accelerator with no mercy with the firm intention to kill the engine ... the powerful sensation of having the total control of the car makes the Misses so excited and satisfied by giving their boss such a cruel punishment !!
You'll get a 583.1MB .MP4 file.