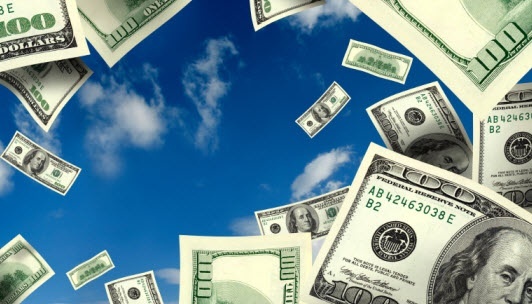 WARNING!★WIN THE LOTTERY★ AGAIN AND AGAIN! Super Powerful Subliminal Audio
You can Get $4 Discount if you pay with Bitcoins.
Please send an email to
[email protected]
for more information!
Click on the link below if you have any problem to puchase unrelated to your credit or debit card.
https://sowl.co/hJlgr
Hello Everyone!
Good news.
This is one of our best subliminal audio, and lately one of the most requested subliminal audio. We had to wait a bit for one of our friends to test it and its only when she started to report the results we decided to fine tune the affirmations and launch it on our channel. This YouTube version you are listening to is by far the most powerful audio you can listen to online.
We have built the affirmations based on listening to 'THE SECRET' for a couple of times as we have to admit its one of the best inspirations for us to make some of our subliminal audio tracks.
We have made the affirmations in such a way that it does not just improves the odds for you to win the lottery, it makes you manifest positive circumstances to help you select the winning numbers.
This track also makes you believe that you are lucky and worthy of the amount of money that you want to manifest. It also makes sure that you don't turn into someone bad once you win, just destroying any negative assumptions we have about people with lots of money!
Let's face it. Even though the above common-sense tips for winning the lottery will increase your chances of winning, the odds of winning the lottery are still overwhelmingly against you, and you already know that you need something more to get the edge - you need something that will give you an unfair advantage. Once you win big, you can be fair and share your blessings with all the people and all all the causes that inspire you and warm up your heart.
And perhaps you already know that the true wizard, true sorcerer, true magic, the real power that can help you to beat the odds and win the lottery now is right within you - you just need to know how to bring it out, how to use it. What we have done here is to build affirmations in such a way that you don't have to think too much nor take any effort other than listening to this audio. The affirmations will work on the background and program your subconscious mind to transform you into a successful lottery winner.
Like all our video this is by far the most powerful audio you can ever find on YouTube. We have built the most powerful subliminal audio for our clients who pay, and you can purchase it for a real bargain from our store here.
I encourage you all to listen to the youtube version to know the power of our subliminal audio before purchasing the powerful version. The paid version comes with our inhouse developed 3D affirmations technology which speeds and makes the result more effective.
INSTRUCTIONS:
Listen to this audio for at least 4 hours a day and up to 12 hours. Listening to the track for 8 hours a day for the next one month will bring the best results.
Use a pair of high quality headphones/earphones for the best results.
You can use high quality stereo speakers if its not possible to use earphones or headphones.
WARNING:
Do not download this program illegally,or pirate it in anyway. This track contains very strong anti piracy affirmations.
You can listen to this program by making multiple copies as longs its your intention to use it for only yourself.
We reserve our rights to keep the affirmations we used for this program as a trade secret.
NOTICE:
We are really grateful that you have chosen to purchase our mp3 audio.
Usually the download links arrive in your inbox within seconds after you purchase,
If it has not arrived in your inbox, please check your spam folder.
Sometimes if the traffic is high, it does take few hours.
It nothing happens, please send us an email to
[email protected]
, We will respond within 48 hours and we will upload the file and send you the links to download the subliminal mp3 from a website like Dropbox.
Due to differing timezones, it is not possible for us to respond instantly.
Thanks for understanding. :)
You'll get 1 file (75.7MB)