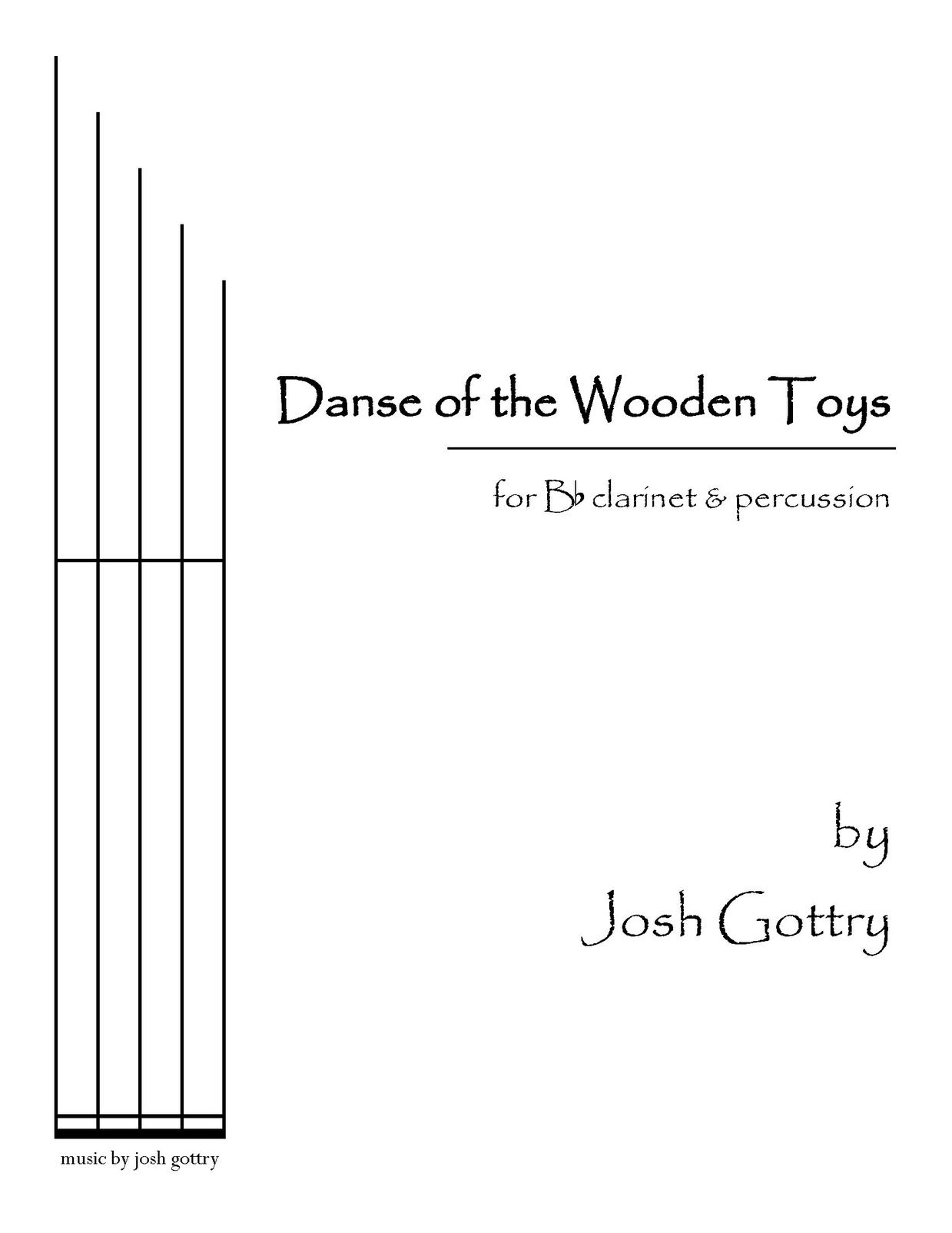 Danse of the Wooden Toys
Danse of the Wooden Toys was written as part of the Duo Rodina Songbook project, but also composed specifically with two high school students in mind … one a private percussion student of mine and the other, my clarinetist daughter. The overall form of the piece is a rondo – A B A C A – with each of the individual sections typically containing two or more phrases. The danse (or dance) begins immediately with a solo statement by the clarinet, followed by a complementary response in the percussion. These two voices then join together to present the A theme as a duo, completing the initial refrain. The first episode begins in measure 25 with a lyrical line in the clarinet which is then repeated an octave lower. This B section is then extended with an embellished (or dance-like) version of this lyrical episode, allowing the clarinetist to stretch her fingers a bit. After a two-phrase reprise of the refrain and a brief transitional percussion interlude, the second episode begins in measure 79 and departs temporarily from the 7/8 time signature. This C section contains the most interplay between the two voices, with only occasional rhythmic unison statements. The final refrain is only one phrase in length, essentially functioning as a brief coda to the duet. Danse of the Wooden Toys was premiered in the summer of 2016 by Robert & Emily.
You'll get a 244.5KB .PDF file.
More products from Josh Gottry