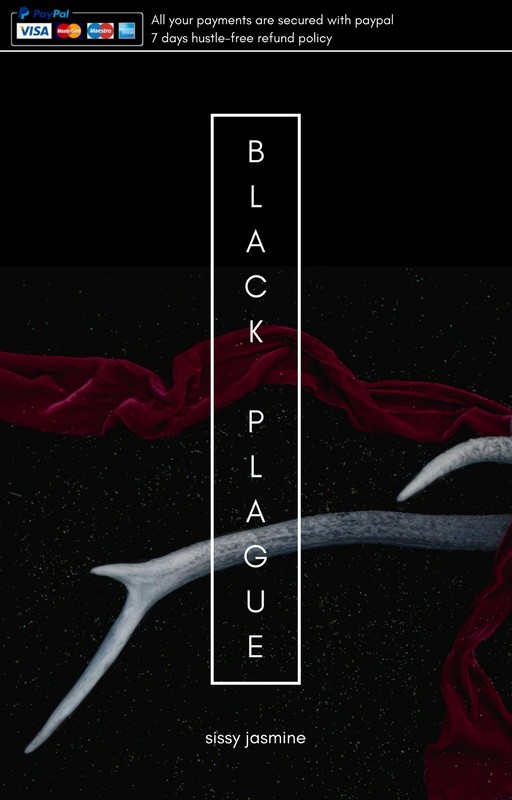 Black Plague [Out 05/APRIL] Limited Downloads Pre-order Now!
All the transactions are handled by paypal, which offers security for buyers. 
Check the link below to read more.
https://www.paypal.com/us/webapps/mpp/paypal-safety-and-security
---
So...
Just like you, 
I know what it's like to look in the mirror every day and not particularly like what I see. Not just on a physical level, but also on a mental and emotional level. 
At some point in your life, or maybe it was ever so slowly, you started to change. Things got different. Over time, you slowly started to lose your excitement for your life and for who you are as an individual.
Years ago, the same thing happened to me. I went through a very difficult time and I no longer had the vigor for life that I used to. Things just felt "off." Every day would just drag along, I was always waiting for the next best thing to happen in my life, living for the weekends (only to do nothing on the weekends), feeling self-pity and dreaming of a better, more happy, fun life, the life like I "could have" or like someone else had if things could only change.
It took me years to overcome my dysphoria and complete my transition. I struggled during this journey but i ve came out stronger than ever. Today i will share with you my story along other successful transition stories. And will hand you the essence of an easy, effective and happy life as woman partly or fully!
Like every book i've released there will be a library with videos, pictures and audios of me and others talking about our success and how we overcome our fear using "THE CURE".
This book will be released on the 5th of April. Only the people who pre-ordered it will get the chance to:


Chat with me and other transgender specialists


24/7 Assistance via email or phone 


Every one of your questions will be answered 


Get The book and the library


Know my story, how i dealt with suicide, prison and much more.


Will be at your service for any subject or concern.


Help you find a daddy near you


THIS BOOK IS FOR:
This is NOT for anyone that is uncommitted, always want a quick-fix and constantly looking for instant results. This is for those who are fed up with all the anxiety, dysphoria, worry, and self-hate and want their life to be full of joy and happiness again. This is for those who want to transition without suffering, wake up and love what they see in the mirror regardless of their weight or what they look like; the ones who want to start each day with the outlook that today is going to be awesome no matter what happens; and the ones who finally want to get their depression, anxiety, and self-hate out of the way so they can live every day to the fullest free from all the guilty, worry, and sadness. If that sounds like you, then this book will change your life! :)
You will get a text file containing a google forms link, open it and fill your informations
Name, Order id, Email and special notes for me (what to add in the book for example...)
In the 5th of april you will get a 3Gb Rar file sent directly to your email!
You'll get 1 file (808.5KB)
More products from Sissy Gal Jasmine