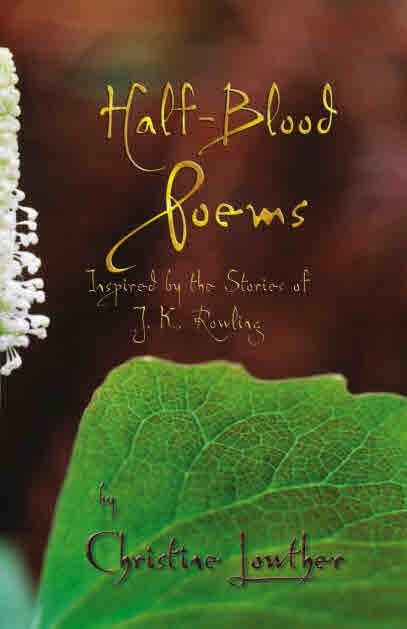 The Half-Blood Poems: Inspired by the Stories of J.K. Rowling
Book Description

J. K. Rowling's HARRY POTTER books are classics of modern fantasy literature which have moved millions of readers with themes that reach to the depths of human existence – the fact of death, the threat of evil, and the power of love and friendship. It is no wonder these epic themes attracted a poet like Christine Lowther. Harry Potter's losses and struggles have an uncanny resemblance to episodes from her own life which she calls the twelve "Searing Similarities" (detailed in the book's preface). But like Harry, Christine's poetry can also soar above the tragic to discover the heroic and beautiful in such poems as "Neville, Unlikely Rebel," "For Our Wide-Armed Mothers," and "A Boy's Hands." There are seventy-one HALF-BLOOD POEMS divided into seven chapters that correspond with the seven book series. Fans of HARRY POTTER will experience again many of the emotions they felt reading the books – emotions presented most effectively through a poet's words.

About the Author

Christine Lowther resides on the beautiful shores of Vancouver Island, British Columbia. This is her third published collection of poetry.
You'll get 1 file (2.1MB)
More products from Winged Lion Press