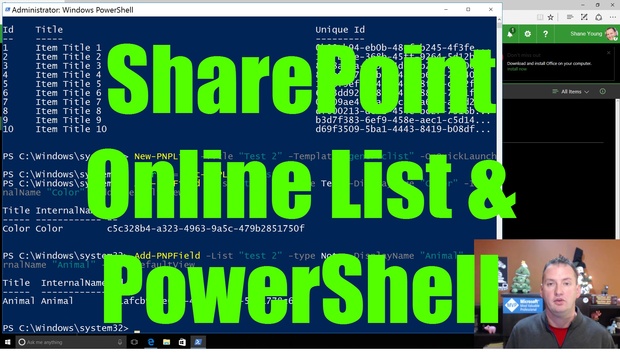 Companion PowerShell for working with SharePoint Online Lists
This is the PowerShell referenced in the YouTube video
https://youtu.be/OiboJXAWZm8
The idea is you don't want to type all of that stuff in so download the file for free. Have you ever wanted to know how to copy and edit SharePoint Online lists and their items using PowerShell? If so this is the video for you. Lots of fun with list including:
* Creating lists
* Editing lists
* Editing views
* Copying list items based on a field value All using PowerShell.
Applies to SharePoint Online. For On-Prem check out
https://sellfy.com/p/DDW4/
For support or more information about SharePoint or PowerShell check out http://www.boldzebras.comBy downloading this PowerShell you agree to be added to the Bold Zebras monthly newsletter. You can unsubscribe at any time via the link at the bottom of all emails. The good news is the newsletter contains links to new content and discounts so you should actually enjoy getting it. -Shane
PS - If you donate even a dollar then you are not added to the newsletter.
You'll get 1 file (1.8KB)
More products from Bold Zebras Premium Step-By-Step Guides