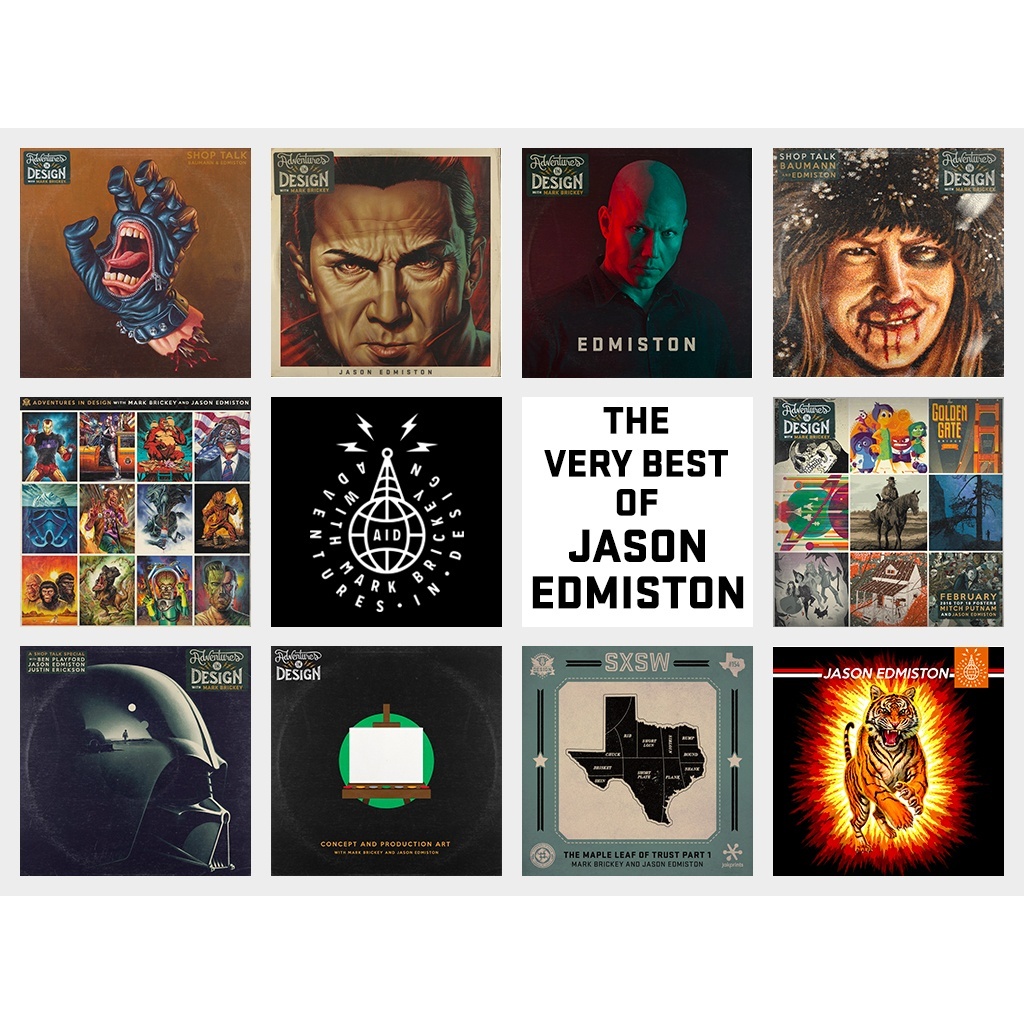 Perfecting Painting And Monetizing Your Creative Process The Best of Jason Edmiston
A 10 episode 17 hour collection featuring painter Jason Edmiston.

Episode 153 - Jason talks about the difficulties of painting and how it helps to invest in the best materials possible. 
Episode 209 - A step by step break down on how Jason creates silkscreens that looks just like his original paintings.
 
Episode 347 - Jason gives his insight as to why the featured prints are successful and offer suggestion for improvement. 
 
Episode 374 - Jason shares with Mark and Billy on Shop Talk the financial and creative break down of his Hateful Eight poster that he did for Mondo and Quentin Tarantino.
 
Episode 446 - Jason and Mark bond over the struggles of success and the depressions that can come with achieving your goals, but reflect back on how they wouldn't trade anything for being able to be creative for a living.
 
Episode 447 - Jason is joined by Justin Erickson from Phantom City Creative and Ben Playford of Tribal Worldwide for a Canadian Shop Talk. Hear how these working creatives see their home market different than US market they mostly create for.
 
Episode 494 - Mark and Jason take a look at the importance of focusing on getting good before you worry about anything else in art.
 
Episode 594 - Mark, Billy, and Jason discuss boosting social media and the ethics of hiring satan's pirates to do your bidding.
 
Episode 601 - During Workshop Week Jason was kind enough to explain every step that he takes BEFORE he starts painting his final piece. The ultimate audio guide in setting up your preproduction artwork.
 
Episode 622 - Our final episode from the Jason Edmiston collection discusses how to keep challenging yourself after decades of creating.
You'll get a 925.6MB .ZIP file.
More products from AIDnetwork