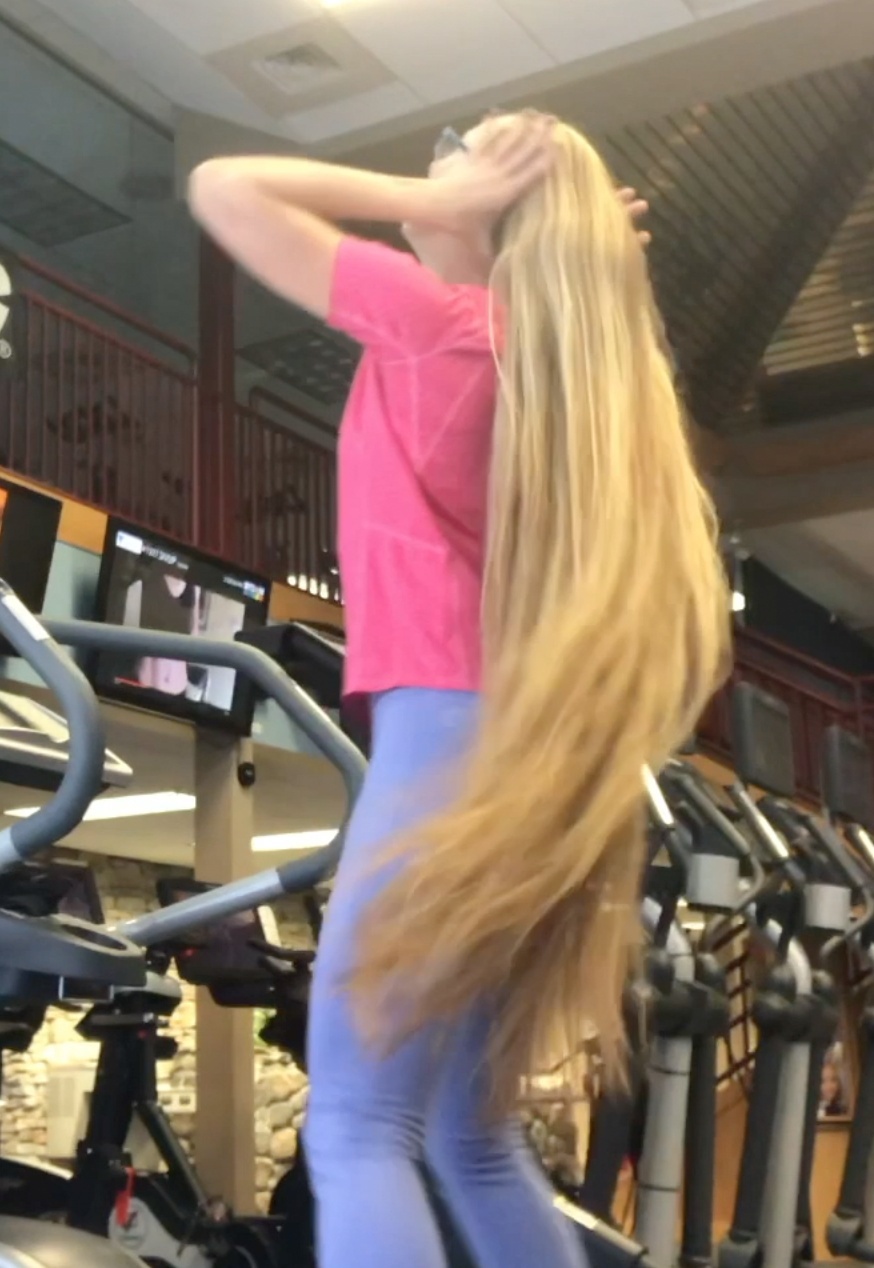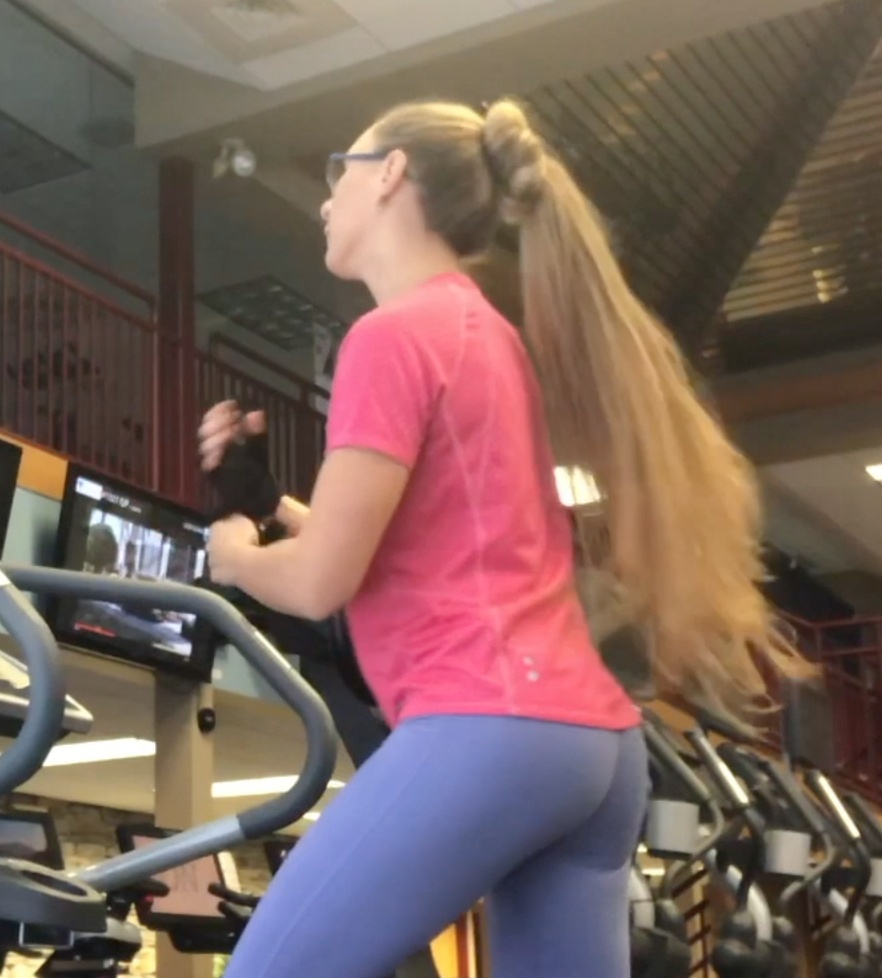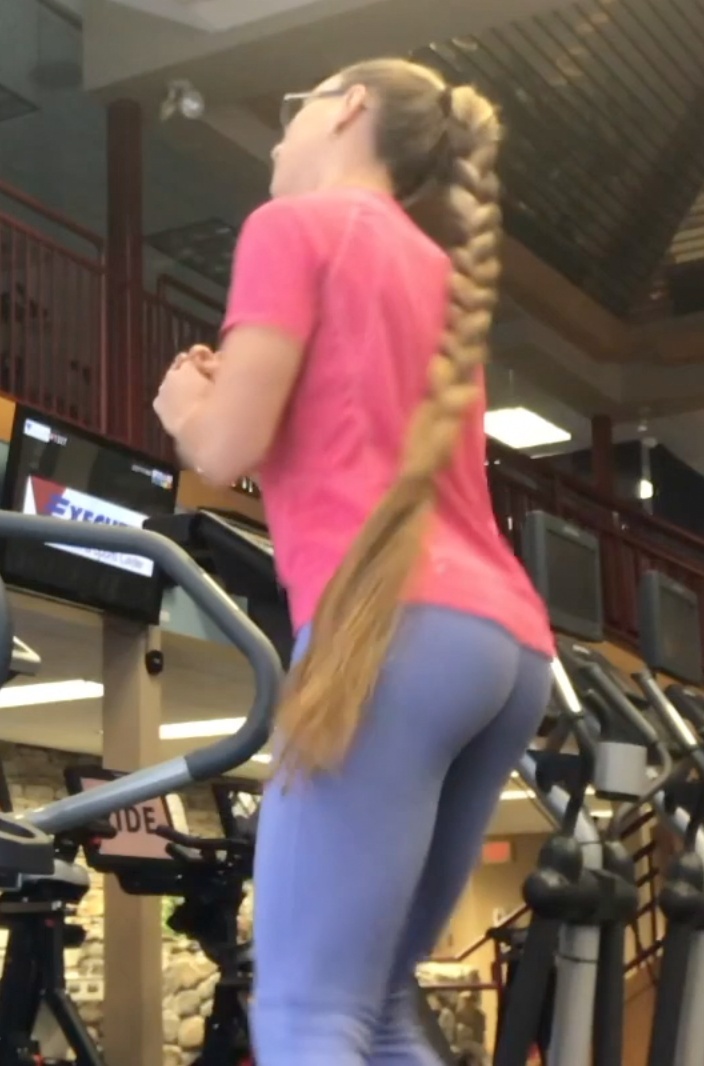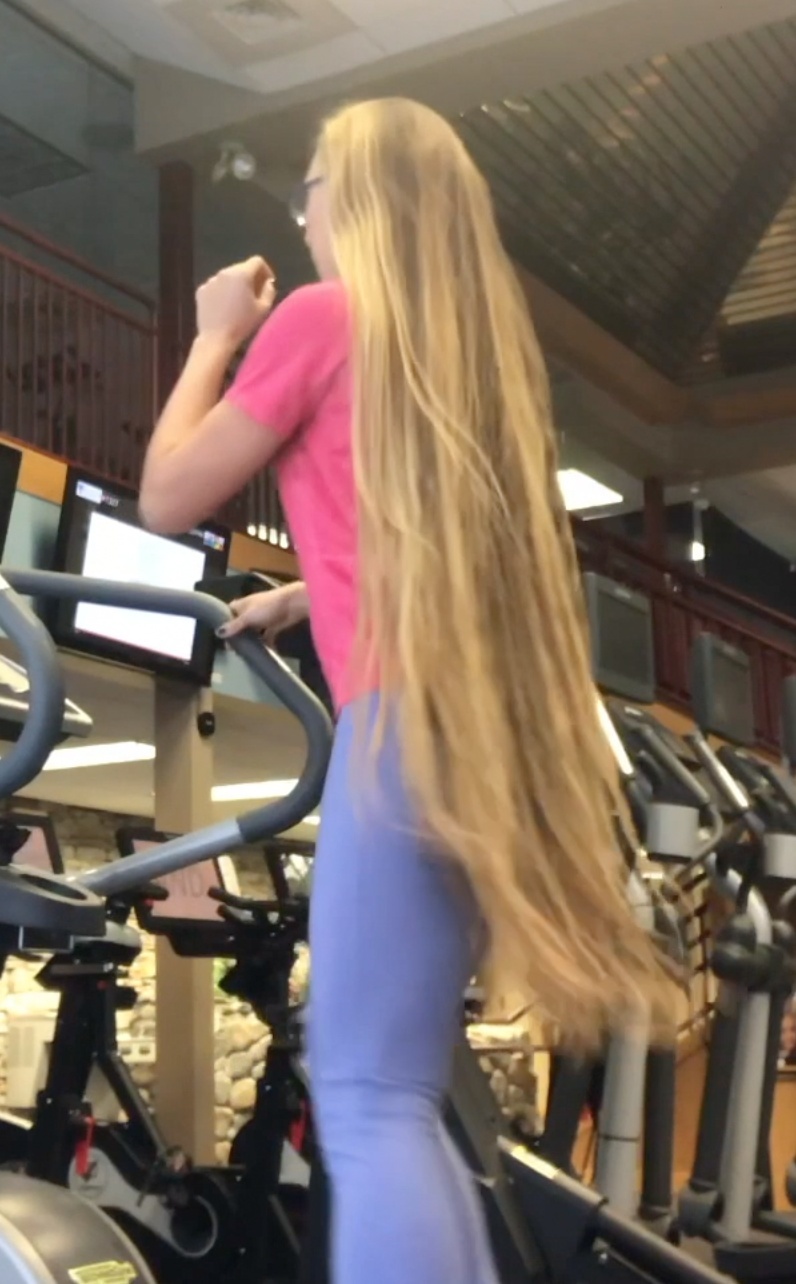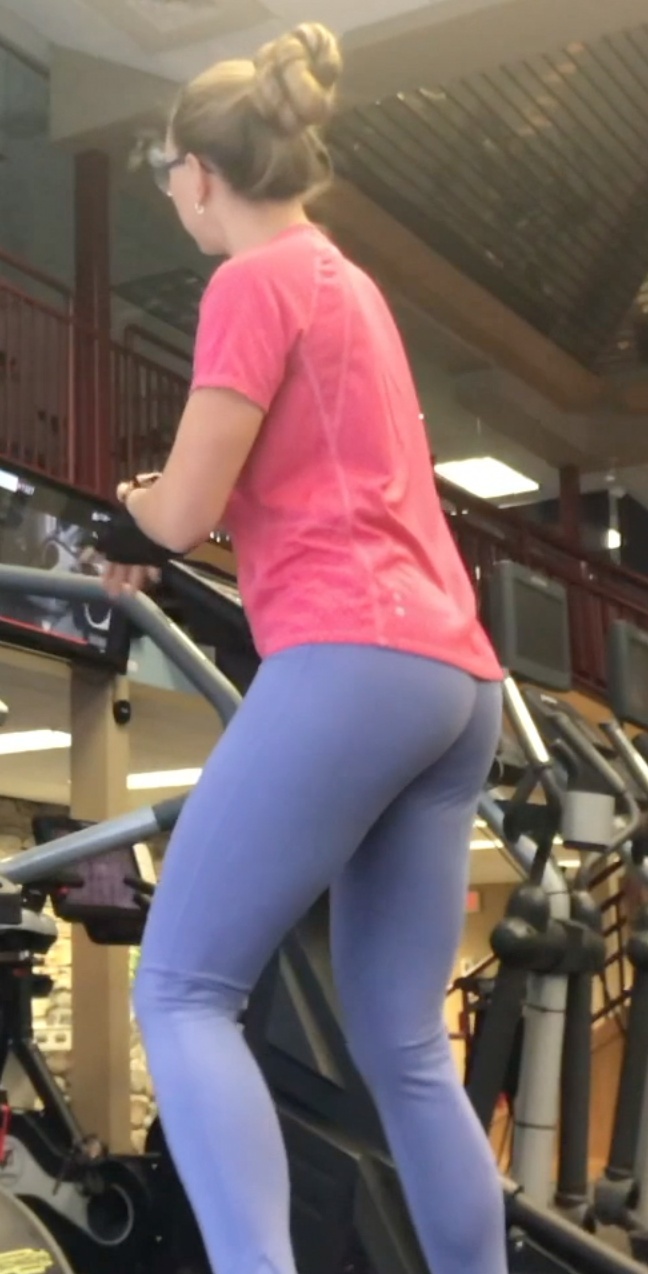 VIDEO - Rapunzel at the crosstrainer
Preview: 
https://www.youtube.com/watch?v=qhVSIyqi39s
Kateryna´s knee length blonde hair looks great, and makes some great movements while she is exercising at the crosstrainer.
Her long blonde mane is bouncing, and she is making buns, does bundrops, makes a braid while she´s exercising and other exciting and special types of hair play!
This is a special video since she is doing long hair play and exercising at the same time, and it promotes that exercising and fitness as well as a healthy diet and lifestyle is very important to grow super long, amazing Rapunzel-like hair just like Kateryna.
In this video, you will see long hair play and display, half up half down bun, bun and bundrop, braiding and undoing of the braid, exercising, ponytail and more!
This video is over 10 minutes in length.
If you buy this video within the first 24 hours, you will get a discount of 20%!
Discount code: discount
You'll get a 1.4GB .MP4 file.
More products from RealRapunzels