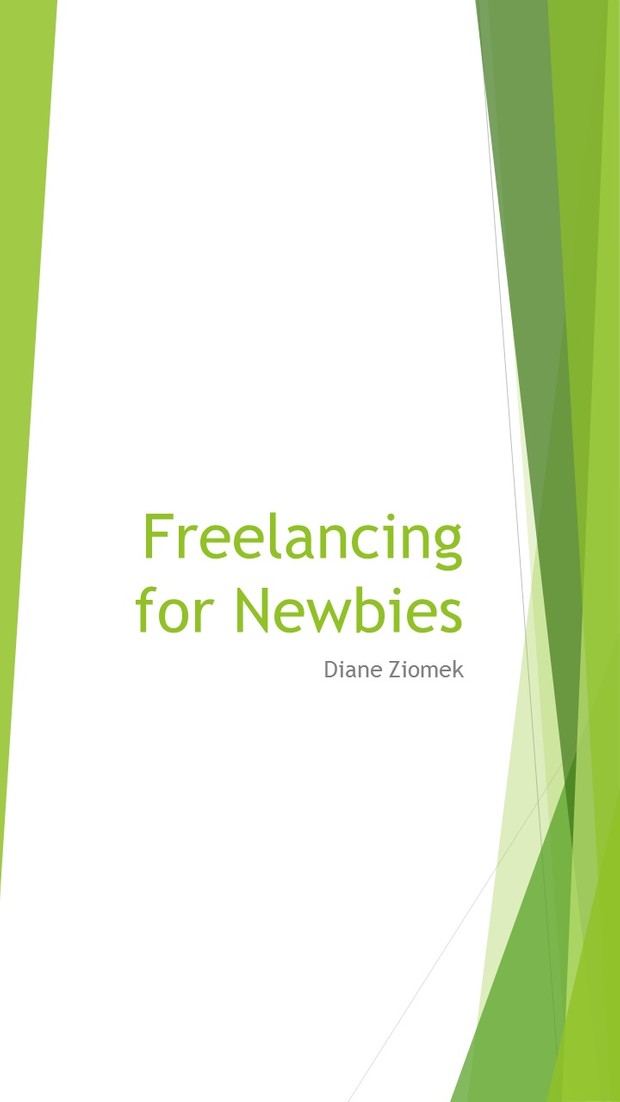 Freelancing for Newbies
Are you considering freelance writing as a career? Do you want a more flexible schedule? Are you tired of the daily commute and capped salary? If you answered yes to the above questions, then this eBook is for you. Freelancing as a writer can give you the income and freedom you desire, but only if you work at it. Nothing comes easy, but by implementing the information within the pages you will be on your way to earning a good living from your writing.

The Table of Contents is listed below.
An Introduction
Part One: Getting Started
1-1: Goals
1-2: Basic Equipment Needed
1-3: Utilizing What You Know
1-4: Picking Your Niche
1-5: Setting Up Your Business
1-6: Setting Your Rates

Part Two: Where to Find Clients
2-1: Content Mills - What You Need to Know
2-2: Revenue Share Sites
2-3: Gig Sites
2-4: Your Own Back Yard

Part Three: Marketing Your Services
3-1: Advertising
3-2: Social Networking

Part Four: Expanding Your Horizons
4-1: Writing Books
4-2: Ghostwriting
4-3: Coaching/Consulting
4-4: Information Marketing
4-5: Editing/Proofreading

Part Five: Budgeting Your Time
5-1: Scheduling
5-2: Taking Time Off

Part Six: Managing Your Money
6-1: Invoicing
6-2: Collecting from Clients
6-3: Planning Ahead

Conclusion

This eBook was written based on my personal experiences, trials and tribulations. It is my hope that I can help you reach your dreams quicker by streamlining the process for you.
You'll get 1 file (854.3KB)
More products from Diane Ziomek