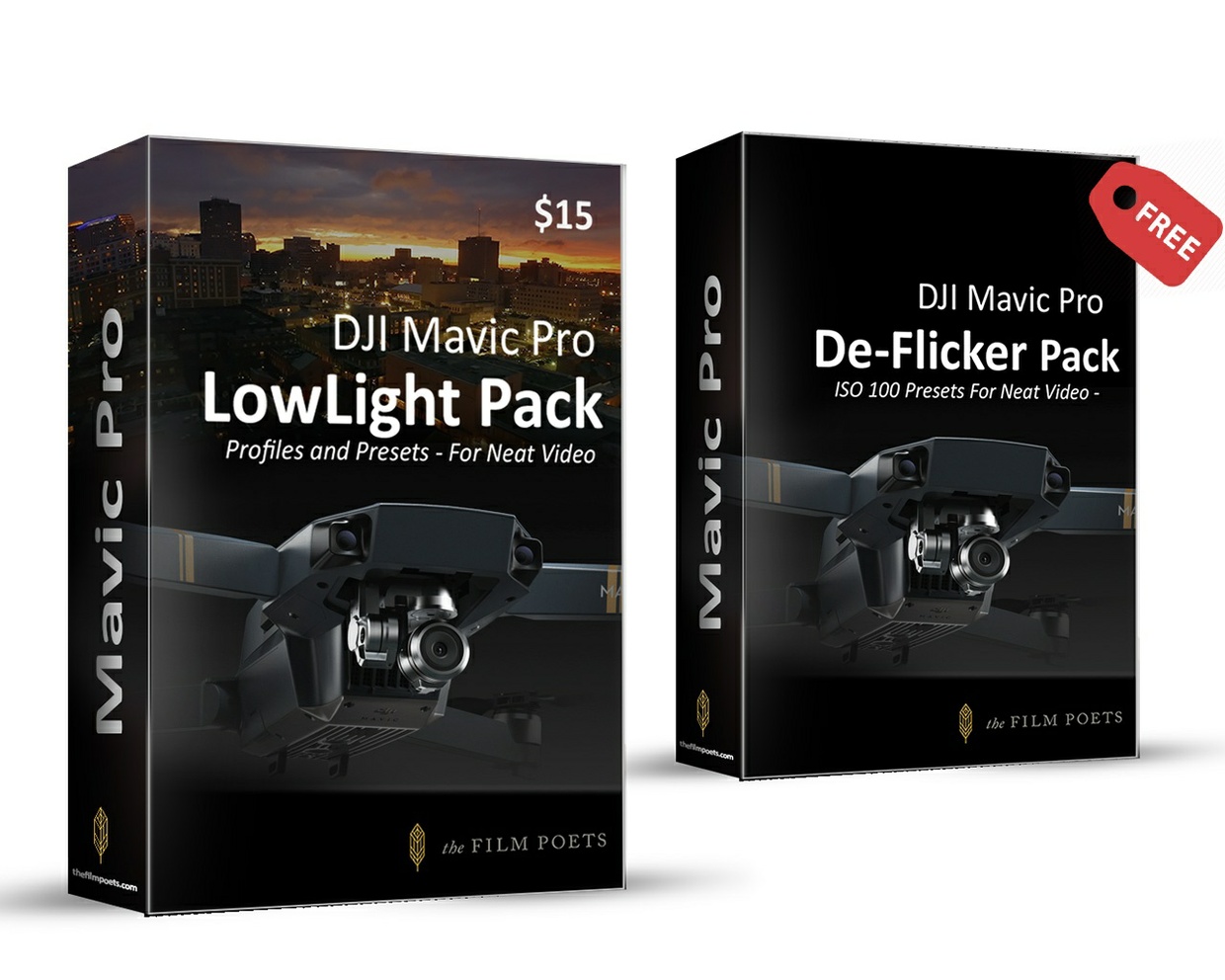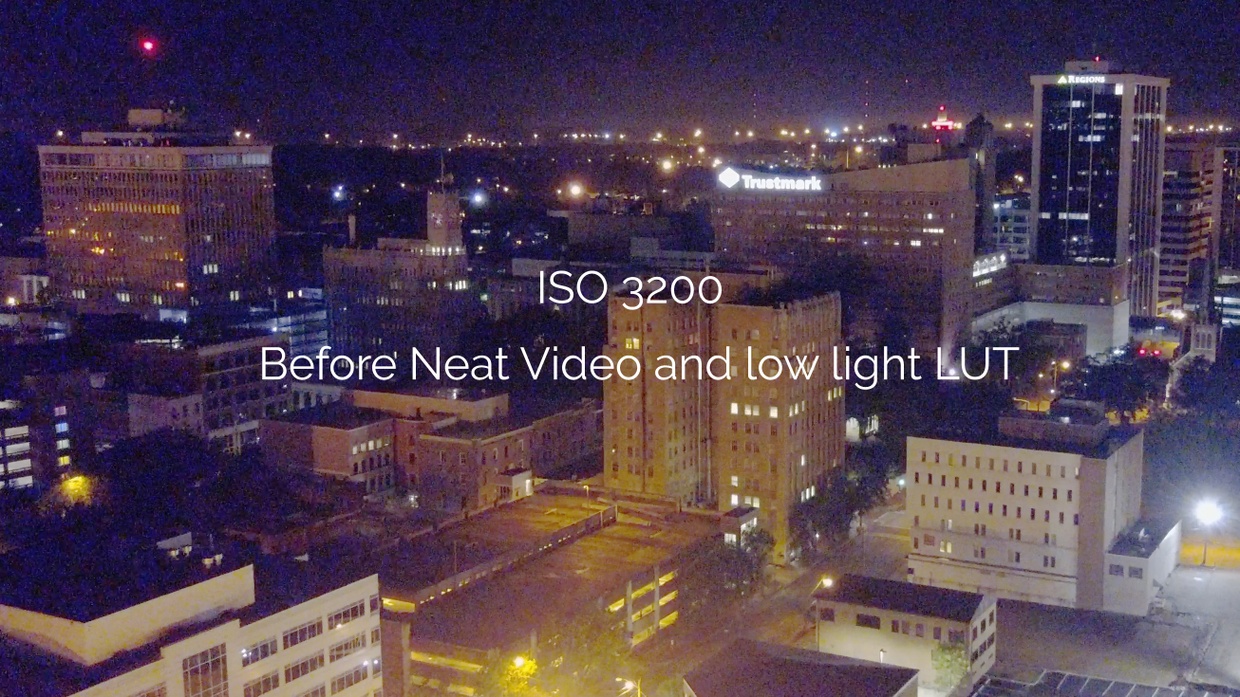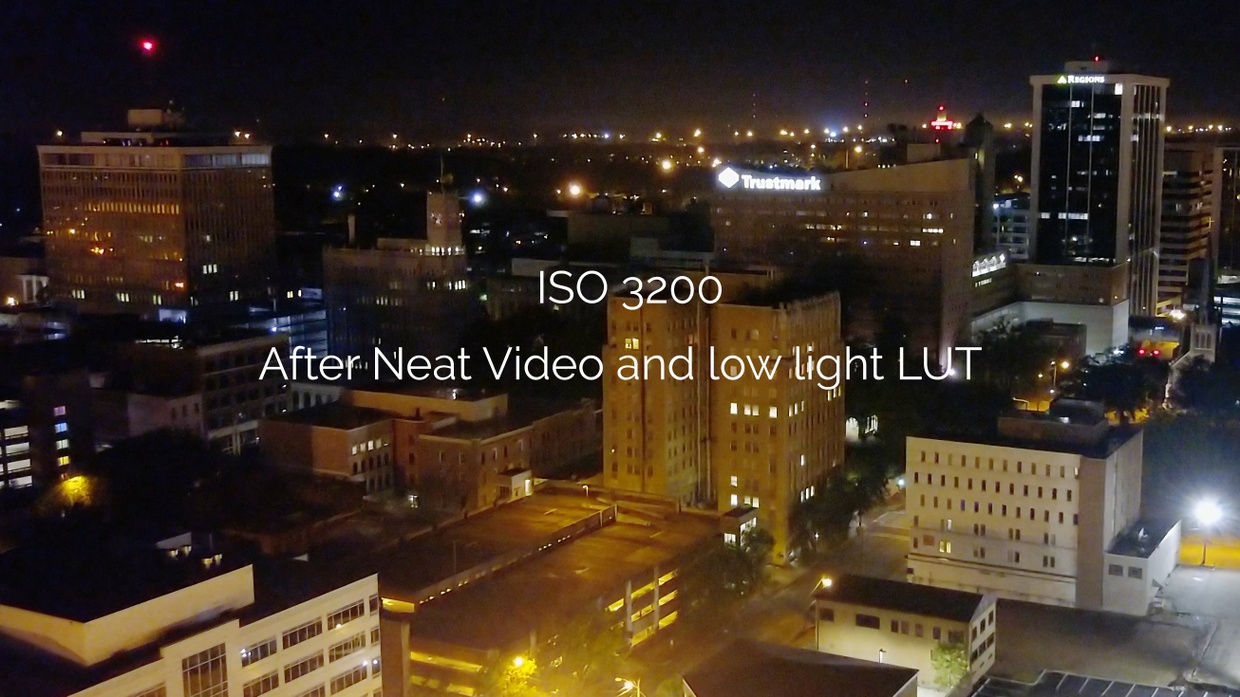 Low Light Profile & Preset Bundle for DJI Mavic Pro & Neat Video
Checkout does not work with Microsoft EDGE or IE! Please switch browsers.


Take your Mavic into twilight or night settings with confidence. De-noises and de-flickers footage up to ISO 3200.
Contains everything in the De-Flicker pack for ISO 100, plus additional   presets for low light shooting up to ISO 3200
*UPDATED with presets made in collaboration with the team at Neat Video!*
---
Low Light Tutorial : 
https://www.youtube.com/watch?v=s_e0Yd8hGYM
De-Flicker- ISO 100 Tutorial
: 
https://youtu.be/om-k4McrveA
---

*Designed for use with Neat Video v4.5*
 -
http://geni.us/NeatVideo
This preset and noise profile pack is
 designed to unleash the potential of your Mavic Pro.
The ISO 100 profile and presets are made to reduce the flicker of 4k footage, and the lowlight preset removes the noise of the Mavic Pro, even at 3200 ISO.
Designed with the help of the team at Neat Video
 so you can capture amazing low light scenes. 
Use with Mavic set to D-log +1,-1,-1. Shoot at 1/25 shutter speed for low light scenes. 


Reduce flicker at low ISO for cleaner shots


Shoot after sunset with your Mavic


Includes a LUT to correct the blue shift at 1600 and 3200 ISO


Noise profiles for ISOs 100, 200, 400, 800, & 3200 (4k and 2.7k)


Presets designed alongside the Neat Video team for easy use.


REVIEWS
:
Just bought the Lowlight bundle. WOW! just amazing how it removes the noise but still keeps it sharp enough to use it! keep up the good work! And thank you for all the time you put into this !! - Dennis E.
I LOVE and use your Mavic Pro presets for Neat Video ALL THE TIME! - Zachary G.

I just ran the neatvideo render side by side with the original, night and day difference! - David C.
Checkout does not work with Microsoft EDGE or IE! Please switch browers.
You'll get a 3.8MB .ZIP file.
More products from The Film Poets Store