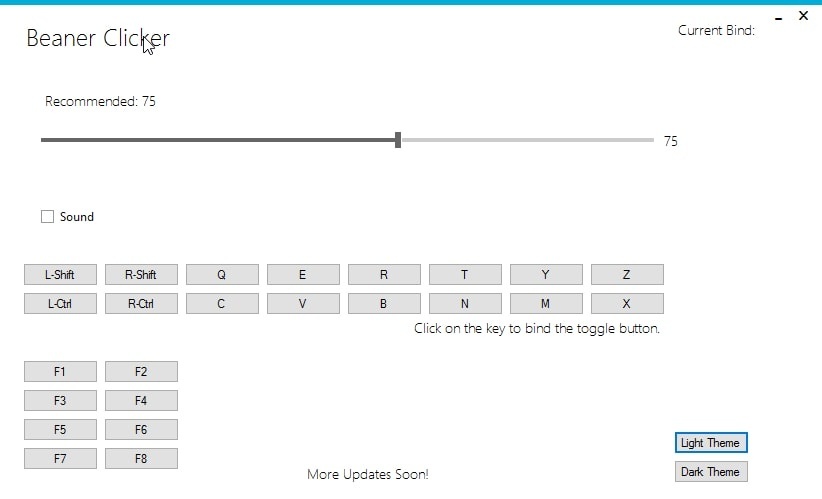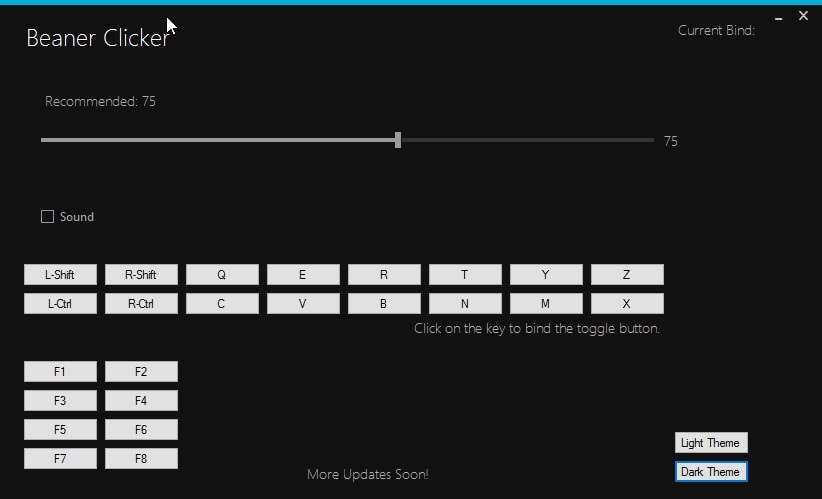 Beaner Clicker
Hello, I was bored and made a autoclicker written in C++ but calls the functions from a C# Form application for the GUI. This autoclicker is undetectable and can be vouched for. Purchasing this autoclicker will provide you knowing that you won't be banned on any server whilst using the recommended settings. It's disguised as cheatsmasher to make sure it will be almost impossible to be found in a screenshare.
-
Hold to Click
-
Delay Customizable/CPS
-
Undetectable

[ If you get frozen, Shift + Delete the smash.dll and cheatsmasher.exe, this will ensure the autoclicker will not be found. ]

[ Product downloads get reset and resent to the email that the intial download gets sent too after the maximum downloads gets reached. ]



[ Hit RSHIFT to enable the autoclicker. ]
For any questions relating to the product, please email [email protected]
Sincerely, El Pacho.                                                        
Changelog
---


6/17/2017 - Added Sound Option.


6/25/2017 - Added ability to change keybind via GUI.


6/26/2017 - Added ability to change the theme of the GUI & Added text to indicate what the current bind is.


You'll get a 3.4MB .ZIP file.