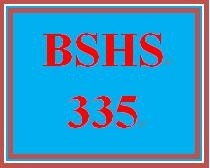 BSHS 335 Week 1 Applying Ethics in Practice
Entire Course Link
https://plus.google.com/u/0/108200033792883877670/posts/dWT4sDYbQKM
 BSHS 335 Week 1 Applying Ethics in Practice 
Consider a situation you may find yourself as a human service professional where your personal values could become an ethical issue.
Write a 350- to 700-word paper describing this scenario.
Describe what ethical model and code of ethics would you apply to resolve this issue.
Click the Assignment Files tab to submit your assignment.
You'll get 1 file (34.5KB)
More products from UopTutorials