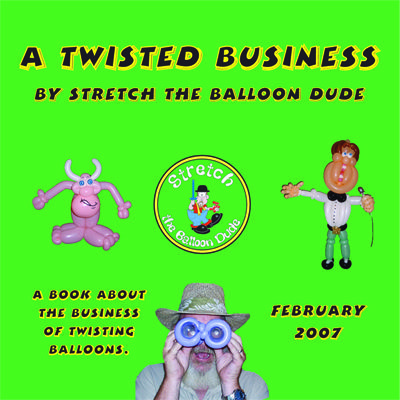 A Twisted Business
A Twisted Business is a book that covers various aspects of the business side of balloon entertainment from getting started to marketing yourself. There are chapters on equipment, getting into restaurants or sports venues and how to work when you get there. This book probably won't make you the next Bill Gates, but it will help give you a good foundation and get your business going in the right direction.
YnLQ
$25
530e2d972bfa997ab57d5946
You'll get a 540.7KB .PDF file.