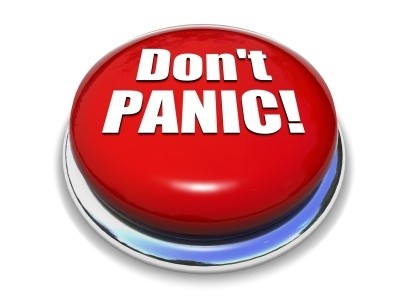 ★DESTROY ANXIETY!★ Stop Panic Attacks now! Subliminal
You can Get $4 Discount if you pay with Bitcoins.
Please send an email to
[email protected]
for more information!
Click on the link below if you have any problem to puchase unrelated to your credit or debit card.
https://sowl.co/XCPou
Greetings Ladies and Gentlemen!
I present you the most powerful subliminal audio track to help you destroy your anxiety.
If you suffer from anxiety issues or panic disorder they are often a real curse, and adversely influence and limit you in all areas of your life. They change from individual to individual but common symptoms include feeling nervous, stressed, feeling sick in the belly, feeling a "wave of anxiety" gathering, expanding, and moving inside you, even going to physical things such as perspiring, blushing, and a fast heart beat.
Panic attacks and anxiety are very real problems, often the cause of them lies deep within our subconscious mind. People are given medications which are a temporary solution for a permanent problem. Some have cured anxiety and panic attacks through meditation, these people are insanely lucky that they found the right people, time and resource to help them fix the problem. So yes, we fully acknowledge the power of meditation. But most people don't have the resource or time to do meditation or counseling. If you are one of them, don't worry. We have made the best track you can ever find. All you got to do is to play this video on loop for few hours a day, and put your headphones/earphones on and carry on doing what it is you want to do, like working or exercising. Our track will search, seek and destroy any issues that is causing you anxiety and help you live a normal life.
IMPORTANT:
Those of you, who are in medication, please continue taking medications directed by your doctor while this subliminal audio does its job of finding and destroying the reason for your anxiety issues. NEVER STOP TAKING MEDICINES WITHOUT THE PERMISSION OF THE DOCTOR. We won't take any responsibilities if you do anything stupid.
Those of you who don't take any form of medicines can carry on listening to this track. You will notice the difference in two weeks after you have followed the instructions.
INSTRUCTIONS:
Listen to this track for at least 3 hours, or up to maximum 12 hours if you can for the next 1-3 months. You can stop listening after one month if you feel you have not had anything close to a panic attack for at least a week. Listening to 8 hours a day will bring the best results.
WARNING:
Do not pirate this track or listen to it offline, this track comes with very strong anti piracy affirmations which will render this track useless and cause opposite effect if you wish to ignore this warning.
You can download the more powerful version of this track for a very reasonable price:
https://sellfy.com/p/Yhjc
You'll get 1 file (82.7MB)
More products from MindPro Lab