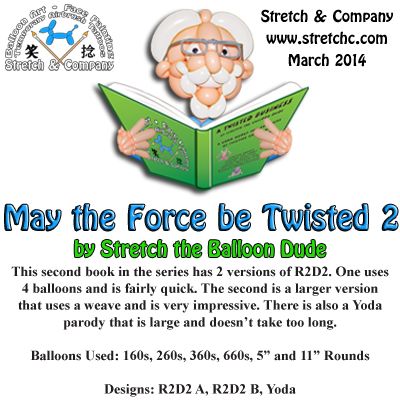 May the Force be Twisted 2
This second book in the May the Force be Twisted series has two versions of just about everyone's favorite droid R2D2. The first is a fairly simple and quick version that uses just 4 balloons but still is a hit with the kids. The second version is a larger, more impressive version that uses a weave and is great for deliveries, special balloons and decorations. There is also a version of Yoda that is larger and impressive, but still fairly quick.
You'll get a 3.2MB .PDF file.
More products from Stretch Clendennen