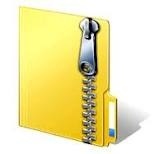 Be sure to follow all the steps
Be sure to follow all the steps outlined below, as each one is assigned a point value. Failure to do so will result in a loss of points for your essay.
Step 1: Choose Your Essay Topic
Choose ONE of the essay topics below, and use it to work through the assignments. The approaches to the essay questions listed below are not written in stone, and you might find that some issues are more important than others, so use the descriptions of the essay topics as broad guidelines to help you think about the direction in which you want to take your paper.
Martyrdom as a form of the good death in Islam, Christianity, or Judaism
Jewish responses to the Holocaust
Alternatives to Elizabeth Kubler-Ross's Five Stages of Grief
End-of-Life Issues
Step 2: Bibliography and Paper Outline
Your outline should show how you will structure your essay, and what topics you will address. Your outline should include the following elements:
Introduction: Be sure to include a thesis statement outlining what you want to discuss, and what point or argument you would like to bring out in your paper.
The body of the paper: Marshal all your evidence based on your research in the body of your essay to systematically expand upon what you discussed in your introduction.
Conclusion: Tie up your essay by summarizing the point(s) you made in your paper.
Bibliography: Both your preliminary and final bibliography MUSTconform to the notes-bibliography format of the Chicago Manual of Style. Use the Chicago-Style Citation Quick Guidehttp://
www.chicagomanualofstyle.org/tools_citationguide.html
 for help with the citation format. Please note that marks will be deducted from your essay grade if you do not use the notes-bibliography style from the Chicago Manual of Style. 
You'll get a 20.6KB .DOCX file.
More products from Number1Tutor