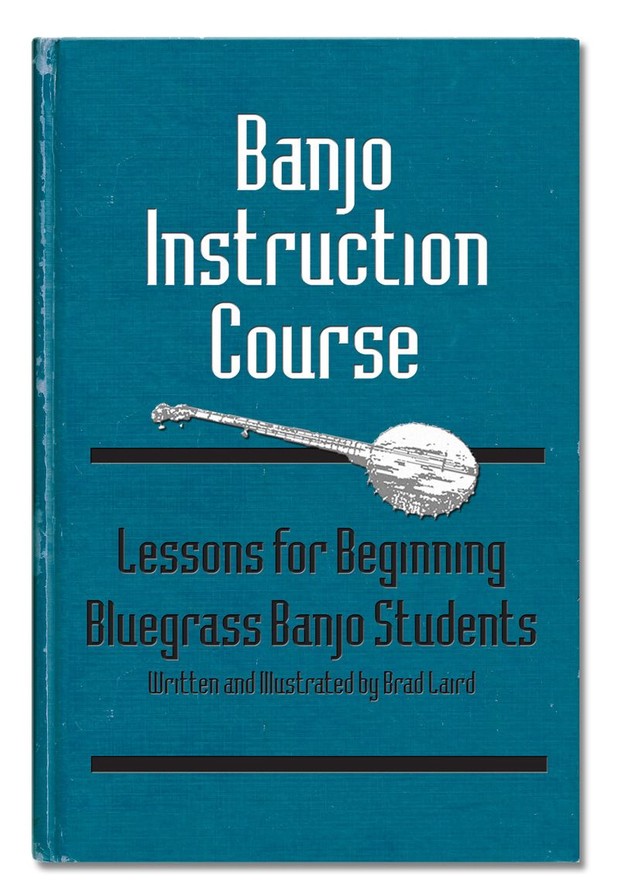 Banjo Instruction Course
This e-book is an extension of the free bluegrass banjo lessons you find on Brad's website. Originally written specifically for Brad's own banjo students, you can now get the complete beginner course as a PDF download with MP3 tracks. The online material only gives you about half of the lessons in this complete course.

If you have been enjoying the free bluegrass banjo lessons on Brad Laird's website, this is the obvious next step! The free lessons online get you started. The complete downloadable course includes all lessons!

In addition to learning how to tune, read tab and chord charts, you will learn all of these bluegrass banjo arrangements:

• Cripple Creek

• Cumberland Gap

• Boil Them Cabbage Down

• Worried Man Blues

• Little Maggie (Down the Neck)

• Lonesome Road Blues (Down the Neck)

• Little Maggie (Up the Neck)

• Lonesome Road Blues (Up the Neck)

• Pig In The Pen

• Train 45

You will also learn the essentials of playing chords and backup so you can play along with hundreds of other songs. The course also includes a guide to basic banjo maintentance with information about how to set your bridge location so your banjo plays in tune, how to change strings, how to adjust string head, and how to tighten the head.

These are the exact lessons which Brad uses with his private lesson students!

The 41 audio tracks which accompany the course are embedded in the PDF eBook file and are also supplied as individual MP3 tracks which you can load into iTunes or any other audio player.

Printable 40 page PDF file format eBook with 41 MP3 tracks.

The checkout process allows you the option to use your Credit Card or your PayPal balance.
You'll get 1 file (109.8MB)
More products from Bradley Laird