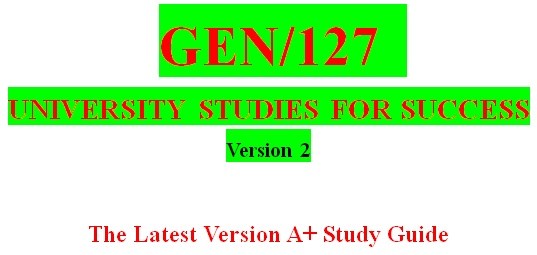 GEN127 Week 6 Writing Myths
https://uopcourses.com/category/gen-127/
GEN127 Week 6 Writing Myths
Instructions
Respond to the following questions in 150 to 250 words each in a Microsoft Word document:
• Discuss two writing myths that would have previously described you.
• How have the assignments in this class helped you overcome these myths?
Under the learning activity "Building Writing Confidence" there is a link that says "writing myths", please use that link to find the writing myths.
Submit your responses to the Assignment Files tab above.
You'll get 1 file (16.1KB)
More products from UopTutorials