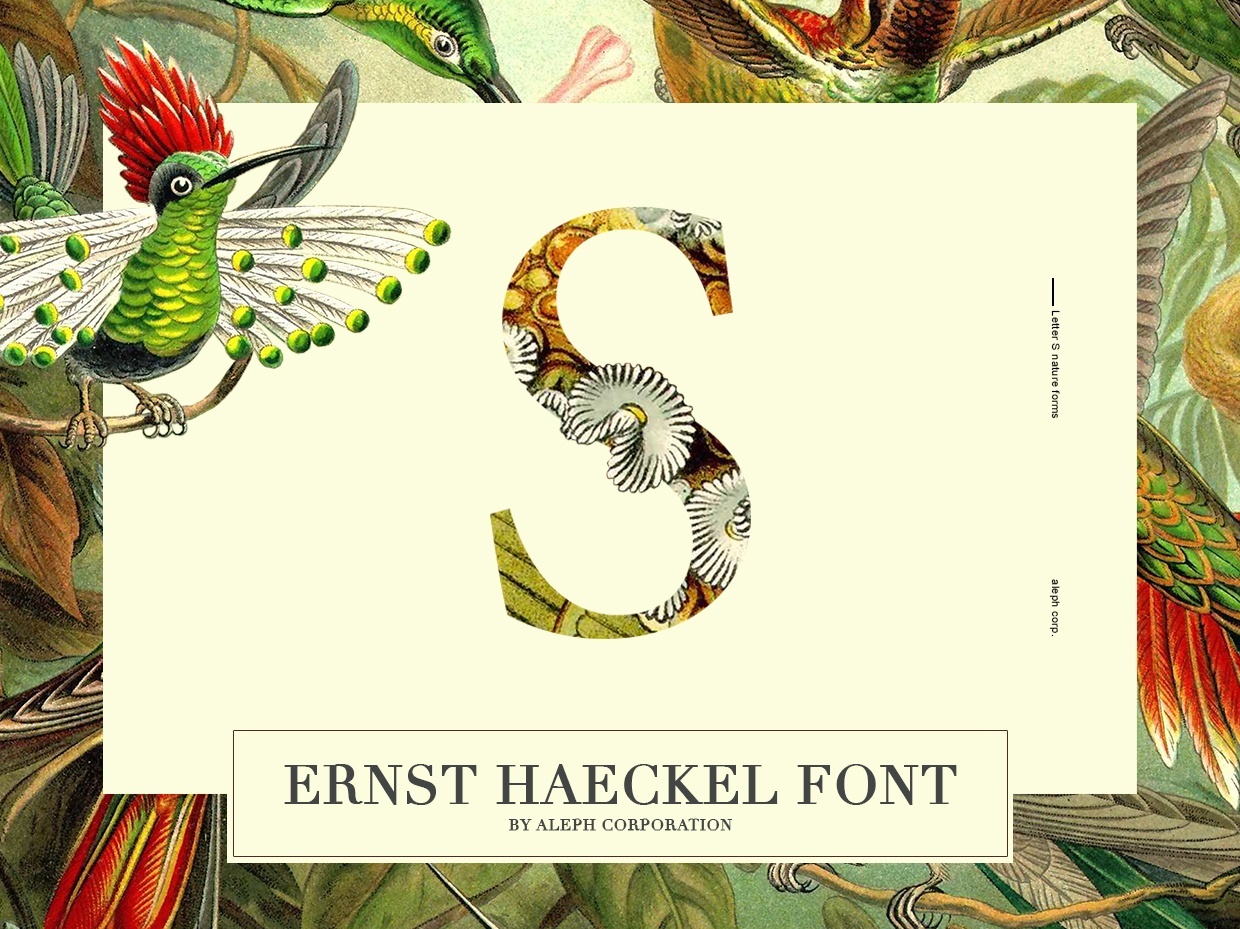 || Ernst Haeckel Font || "FREE FONT / FREE LICENSE"
Ernst Haeckel Font is designed by aleph corporation. The font is inspired by Ernst Haeckel's illustrations (Kunstformen der Natur). The aim of this project was to cherish and value the amazing work of Ernst Haeckel. May it be that with the help of this project, Haeckel's efforts and accomplishments be more known and appreciated.
You can take a look at the whole project here:
behance.net/shirazanddaryan
You'll get a 10.1MB .ZIP file.
More products from shirāz and dāryān