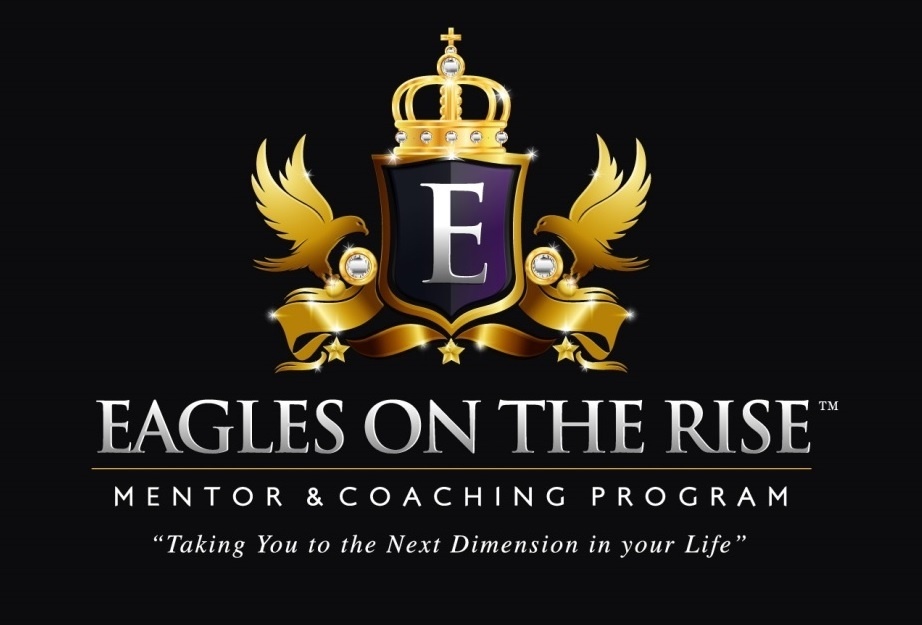 FULL PMT REGULAR COACHING Eagles On The Rise Mentor and Coaching Program
WELCOME TO www.EaglesOnTheRISE.com FULL ONE-TIME  PAYMENT  $997 
 (save $200)
REGULAR COACHING PROGRAM for Aspiring Leaders:
"EAGLES ON THE RISE" Mentor/Coaching Program-Group Coaching Calls the 2nd MONDAYS of each month
to Get You Unstuck
and Take Flight to SOAR2More!
-FULL SELF Evaluation/Assessment
to Determine
Where You Are, What You Really Want and Where You Want to SOAR2More
(Mind/Body/Spirit/Relationships/Finances/Business/Dreams/Passion/Purpose/
Ministry/Writing.... etc.)!
-Goal-Setting of 3 of Your Top Goals we will make you Accountable to Accomplish
with Your full participation.
-Instructing You How to FUND Your Future and Visions
& SO MUCH MORE.
Thank you and I look forward to Partnering with you... to Your SUCCESS!Coach Rhonda Bolden "The INNERgizer" 1-888-435-5995
NOTE: No Refunds will be issued but you can apply your payment to Upcoming Events, Seminars, Products, Books and other future Programs or VIP Weekends.
You'll get a 98.7KB .JPG file.