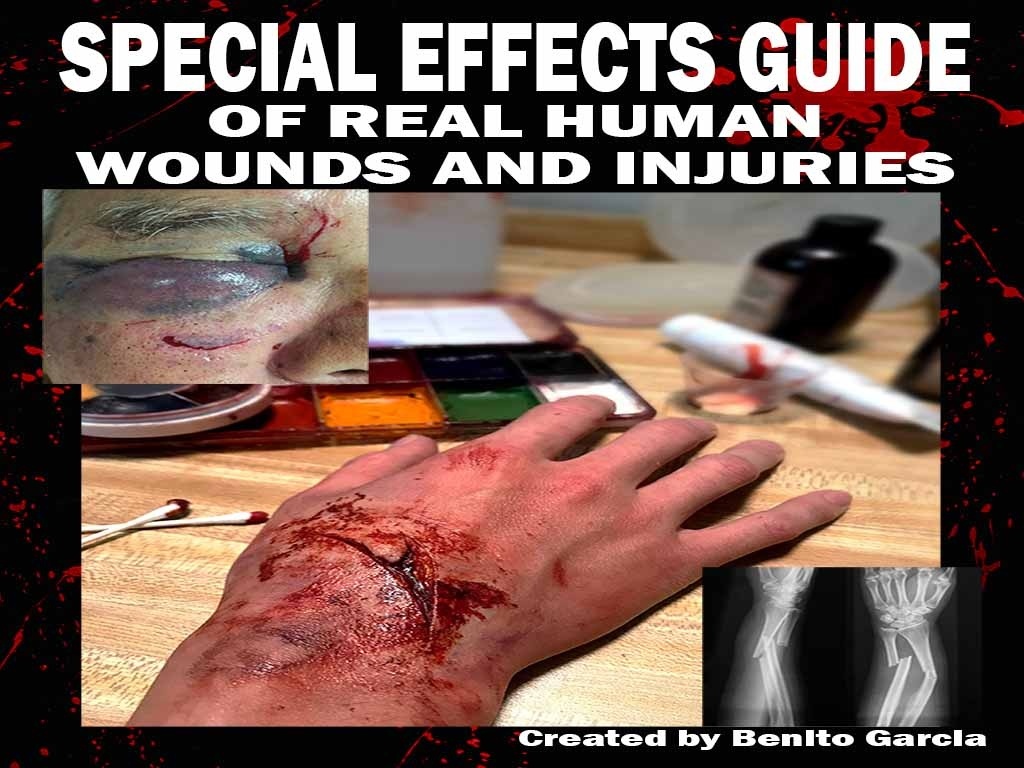 Special Effects Guide of Real Human Wounds and Injuries
This is the digital version of the book, in full HD color and content. This book will help you in researching real wounds, injuries and even different types of skin conditions. This is a great tool to have in your possesion as a makeup artist. It is a quick reference guide to helping you do more realistic makeup effects. There are hundreds of color photos and each chapter comes with a description page that will outline what you are seeing and how to translate that to your makeup. Plus an easy to follow index to help you get to the images you need. 
You'll get a 1.6GB .PDF file.