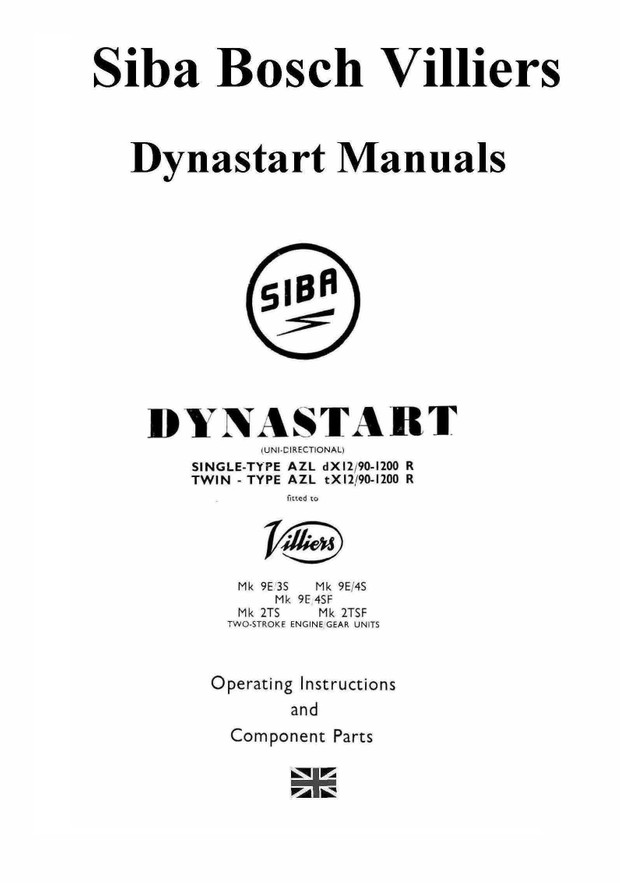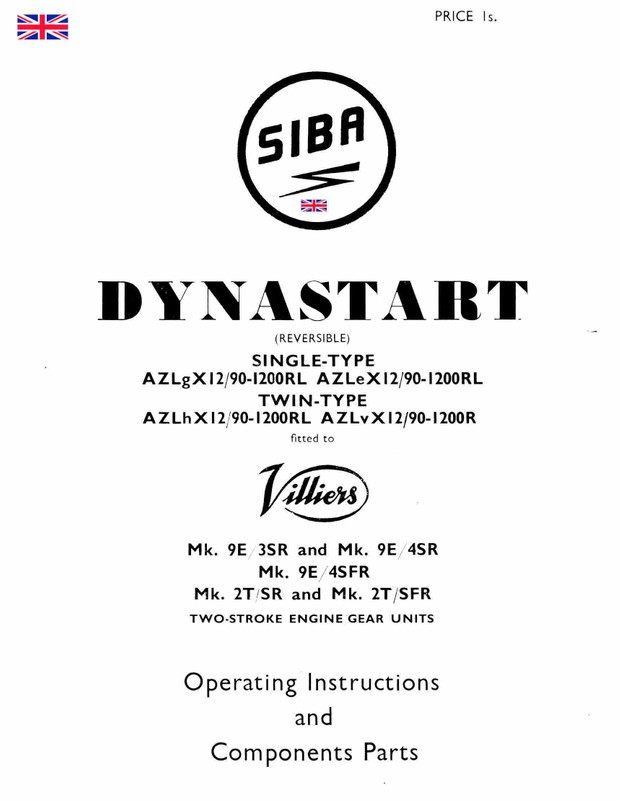 Villiers Siba Dynastart Manuals for Mechanics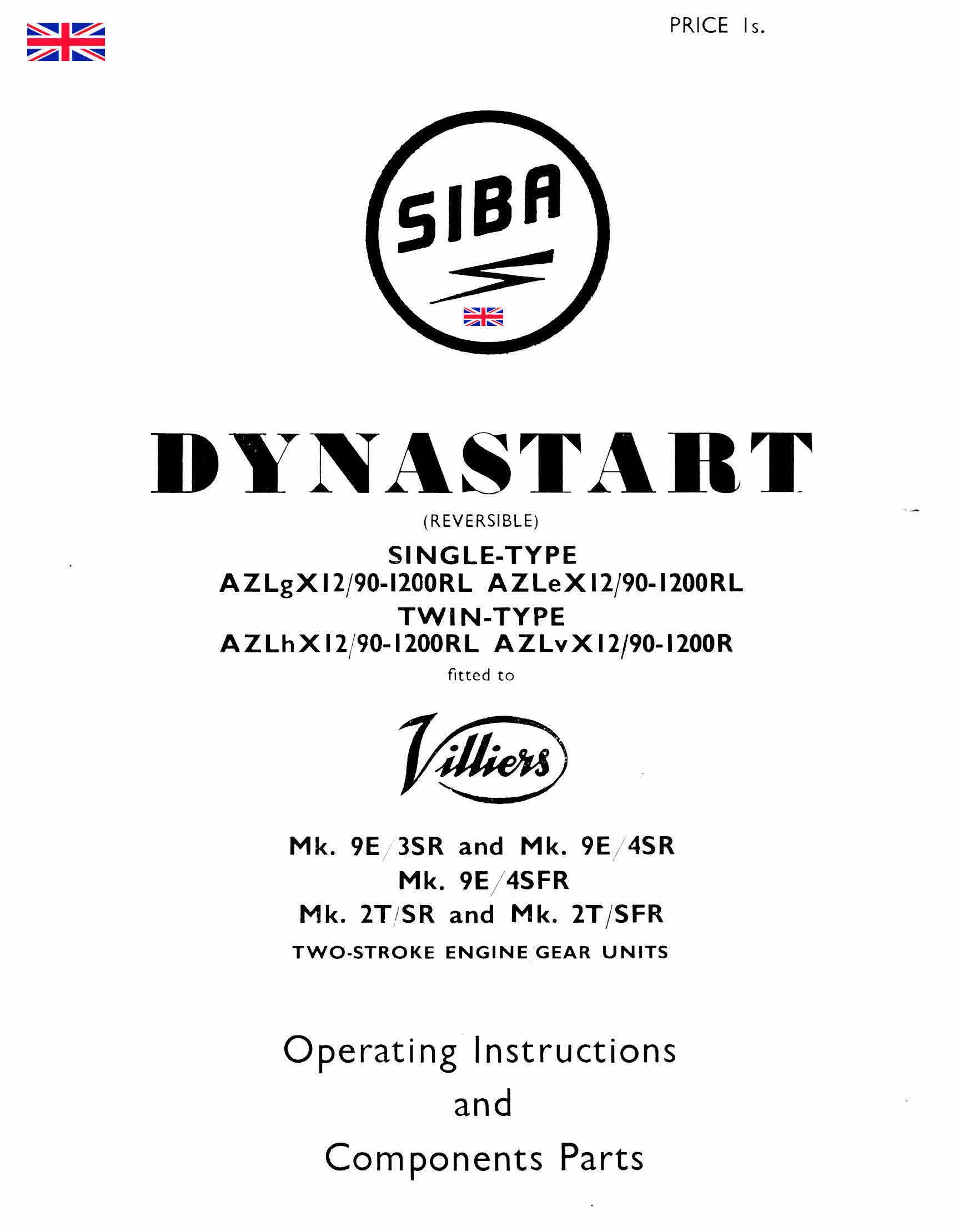 Contents
British Anzani dynastart Mag twin
Single Type AZL Dx12/90-1200R
Twin Type AZL Tx12/90-1200R
Fitted to Villiers Engines
Mk9E/3S
MK9E/4S
MK2T/SF
MK2T/s
Operating Instructions
and parts manual
Various Wiring Diagrams
for Villiers Siba and Bosch wiring diagrams
Some compleet some experimental
all very useful.
getting-the-best-from-your-dynastart-
From practical-boating-magazine 1960s
Very useful service and cleaning referance.
Siba Dynastart Parts Manual
Full parts manual for the
AZL 12/90
344cc Outboard
Model RL
Exploded Views
Every Nut and bolt listed
Bosch Wiring Diagrams
Sibia reversing unit wiring Diagram.
All in all very useful information on Siba Bosch
and Villiers Dynastart Units Hard to find service
and parts Books. Complemented with useful wiring diagrams
for various Dynastart units.
Bosch Dynastart Repair Covers Siba
and Bosch Maintenance service.
Bosh dynastart By Bill Rogers
Very good document on Bosch Dynastart
units.
Easy to use self runung Download
instant download
You'll get 1 file (21.0MB)
More products from Themanualman