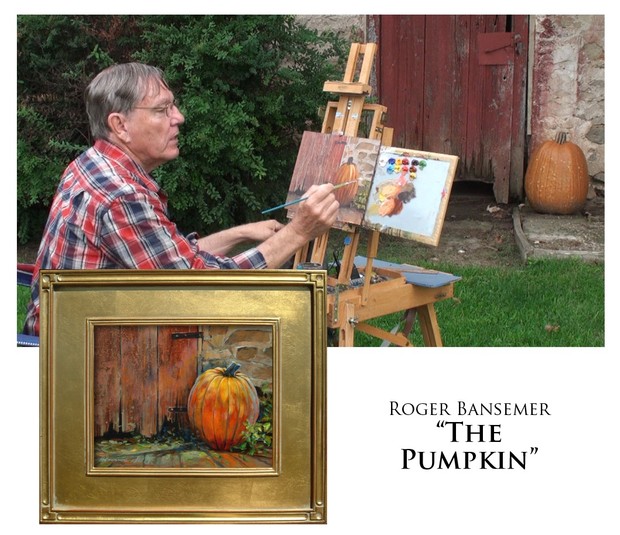 The Pumpkin


Roger sets up his easel by an
old wooden doorway and creates a colorful pumpkin scene using the early morning light at a rural farm in Wisconsin. An emphasis on dappled light and shadow is explored as well as color and reflected light. Another aspect of the painting is when Roger creates texture on the old doorway using a unique technique. After painting on location, Roger puts the finishing touches on the painting back in his studio.
Sarah explores the farm that has a pumpkin patch containing six to seven thousand pumpkins. She talks with the owner about the different varieties of pumpkins and the requirements for growing them.


You'll get 1 file (1.8GB)
More products from Roger Bansemer