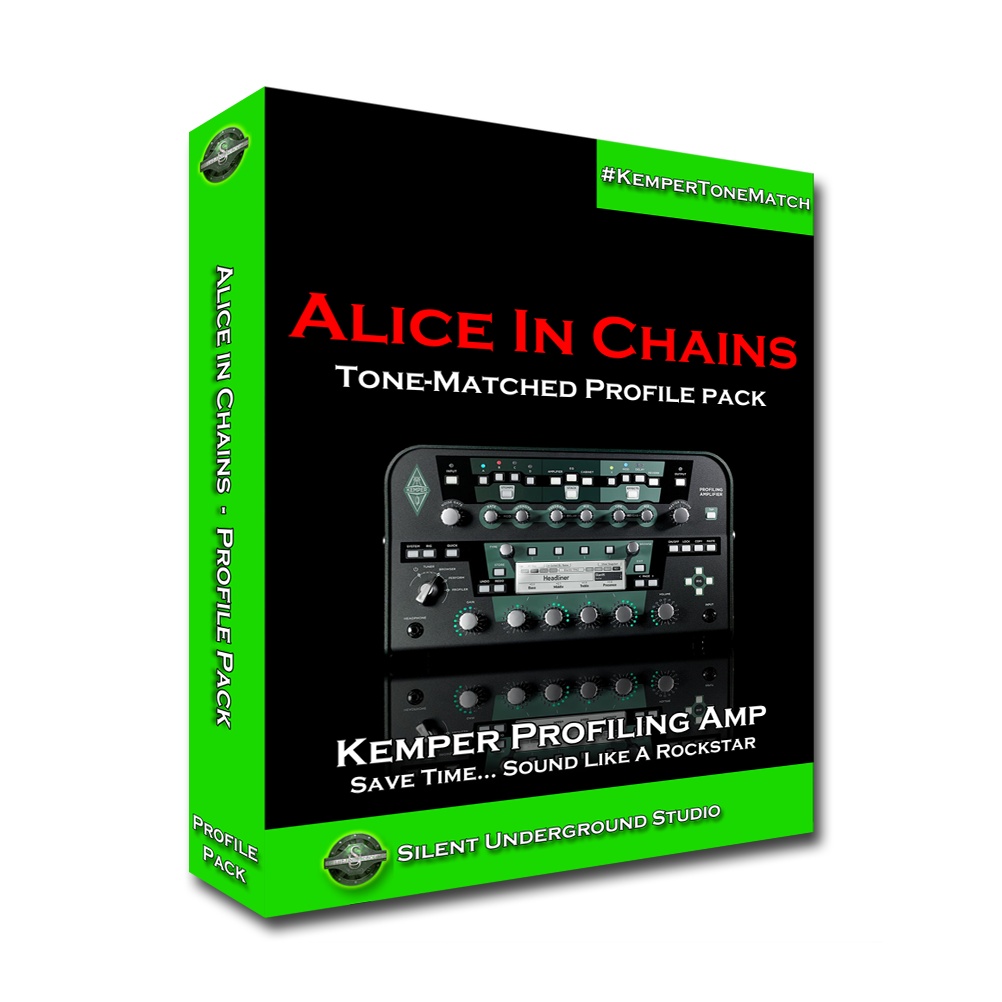 Alice In Chains "The AIC Pack" (KPA)
Alice In Chains - The AIC Pack
10 Tone-Matched Presets for KPA.

Band - Alice In Chains
Album - All 5 Studio Albums

We know that your time is valuable.
We know all too well the frustration of lost time trying to program profiles to sound like your favorite artists. That is why we spend the time making these profile packs for you, so you can SAVE TIME & SOUND LIKE A ROCKSTAR !!


---

What You Get:

Regular Tone Matched Presets:
Alice In Chains
Black Gives Way To Blue
The Devil Put Dinosaurs Here
Dirt
Facelift

Tweaked Presets:
Alice In Chains TWEAK
Black Gives Way To Blue TWEAK
The Devil Put Dinosaurs Here TWEAK
Dirt TWEAK
Facelift TWEAK

What are the TWEAKED Presets ?
Tone Matches are fantastic for playing covers of the songs they are taken from, but the process of EQing the original music to suit each songs mix can leave resonant peaks and frequency build ups in other notes that you may not hear or notice in the original track. We have tweaked each preset to be slightly more universally useable - In case you want to play some originals or other music with these tones !


---

Disclaimer:
Please first know HOW to use your hardware / software BEFORE purchasing our products. They are made to work in any standard Kemper setup without the need for additional external processing. No refunds are given on digital products.
You'll get a 718.3KB .ZIP file.
More products from Silent Underground Studio