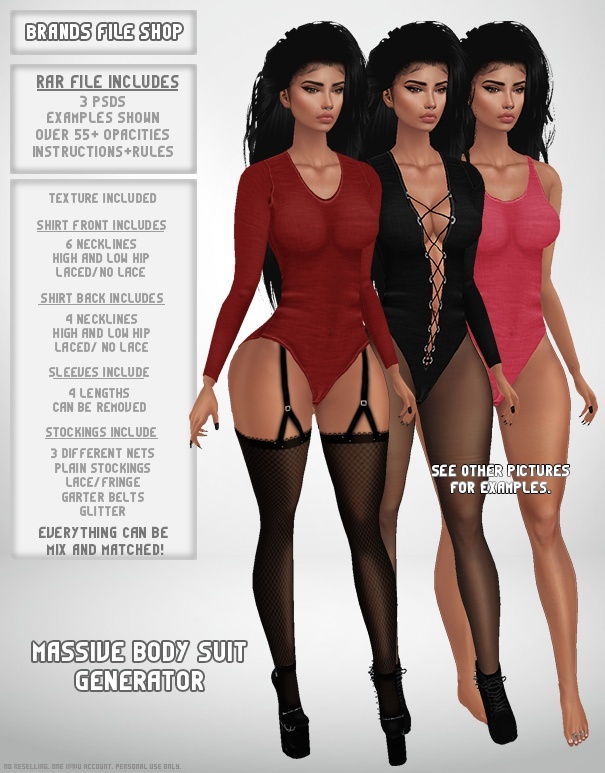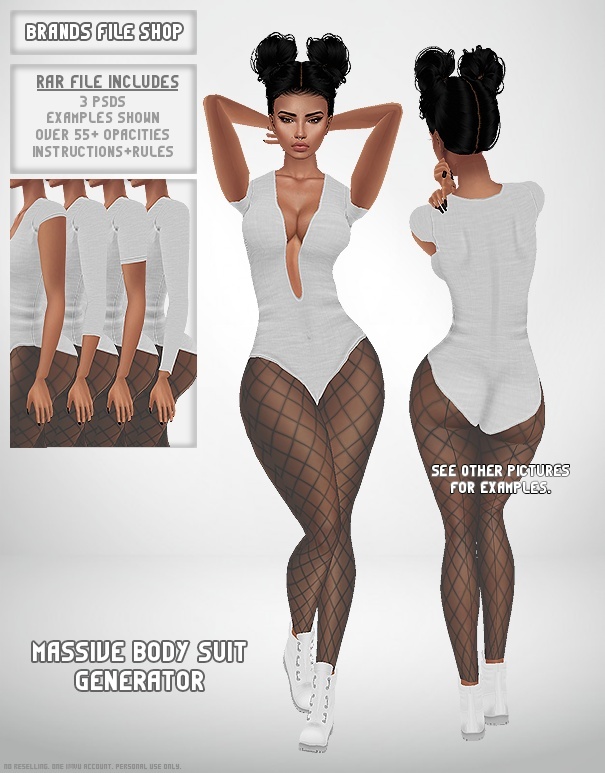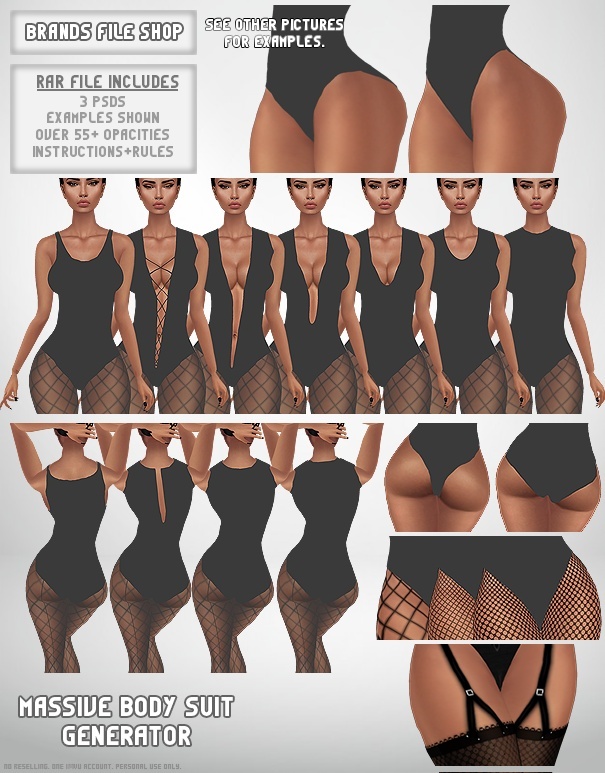 Massive Body Suit Generator
Massive Body Suit Gen
VenusL Med Full m1 by sis3D
Rar File Includes: 3 PSD, Examples and Rules.
---
Rules


Do not resell any part of the file.


You may recolor, add, and erase any part of the file.


Do not take pieces of the files to make other files. That does not make them yours.


Do not claim as your own.


They are to be used on ONE account.


Do NOT set to derivable.


Files are to be used only on IMVU.


Please add the account you are using them for on the paypal notes. If they do not add or you forget to do so, please contact me to let me know you have paid and what account. Thank you.


---
Mesh link
(This will work with all sizes of this mesh. sis3D's new meshes are HIGHLY customizable.)
http://www.imvu.com/shop/product.php?products_id=38219883
---

You'll get a 4.1MB .RAR file.
More products from Brand's File Shop