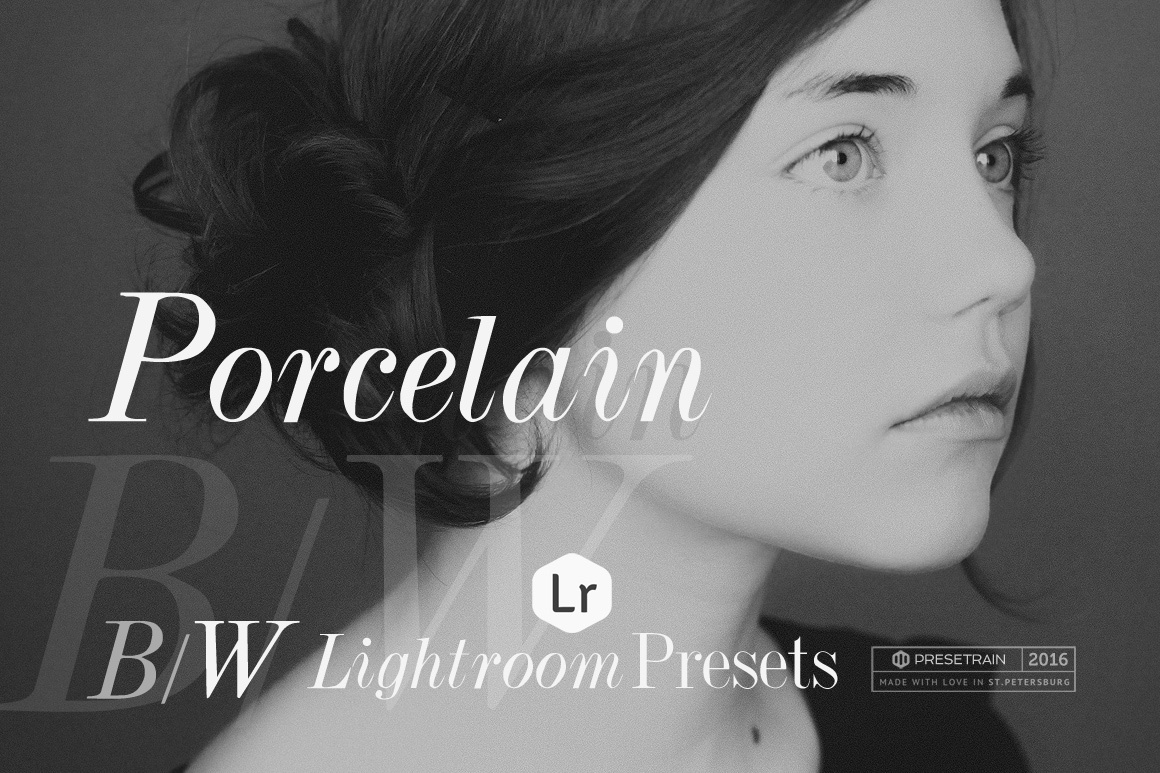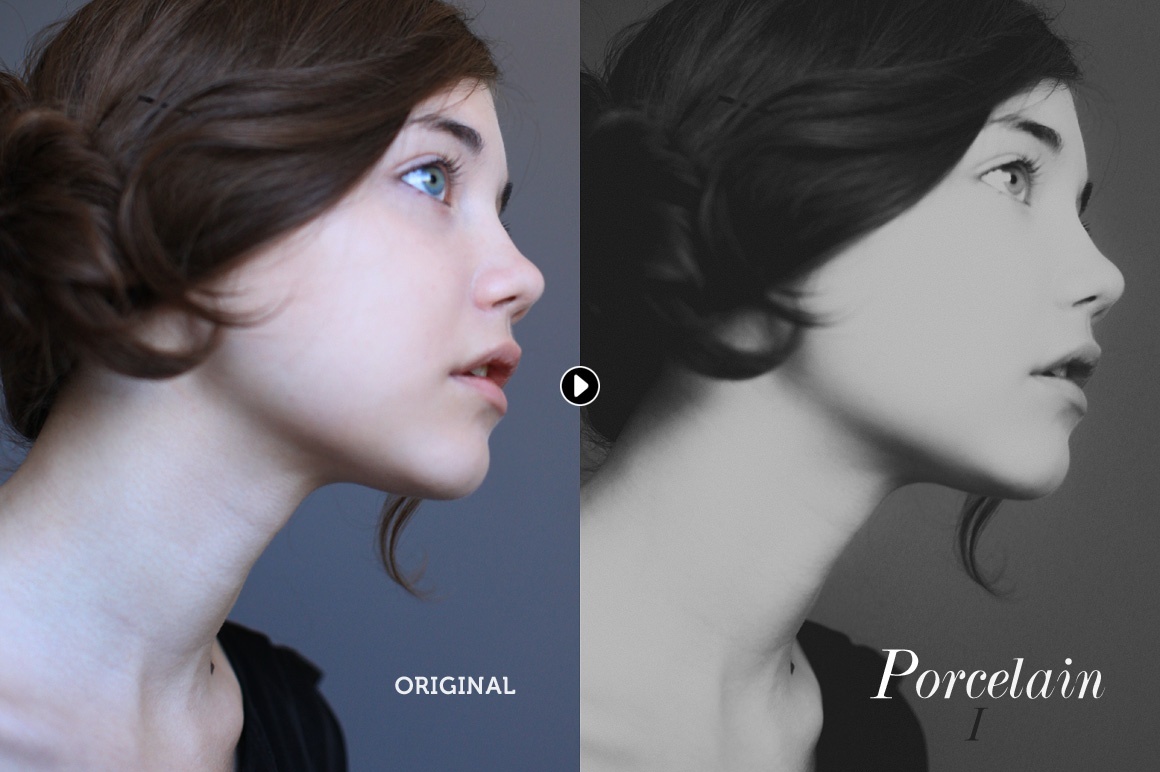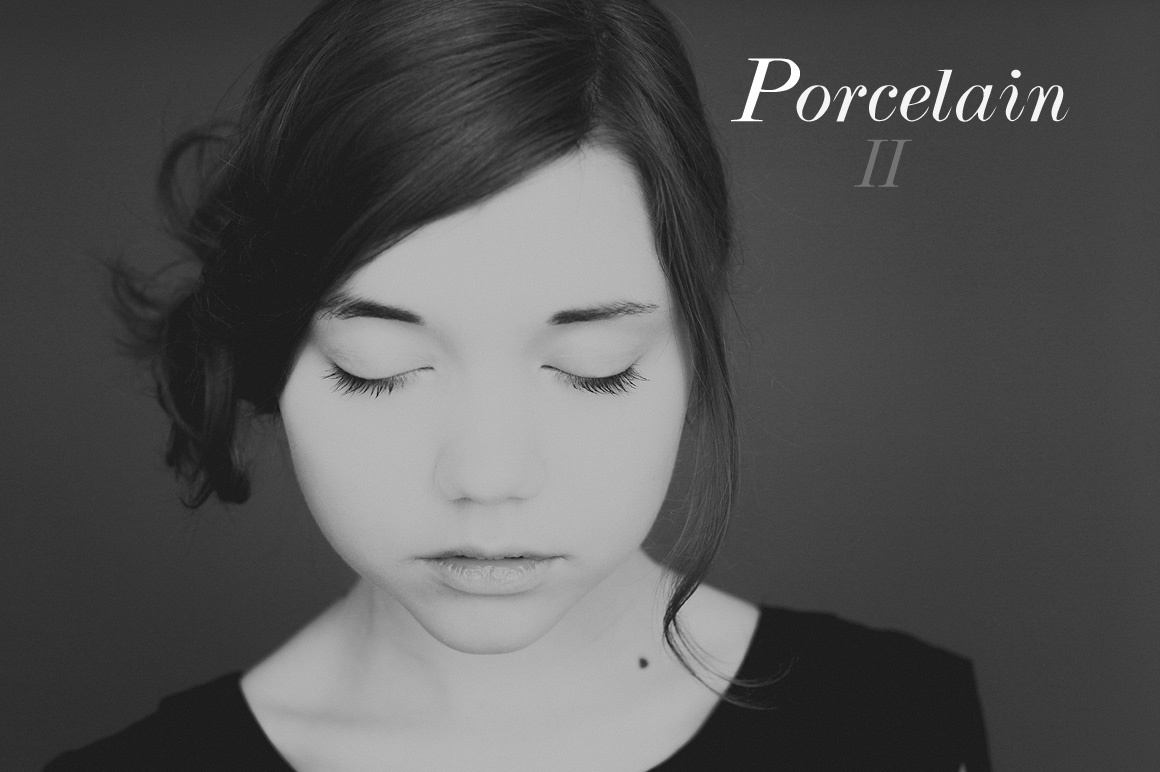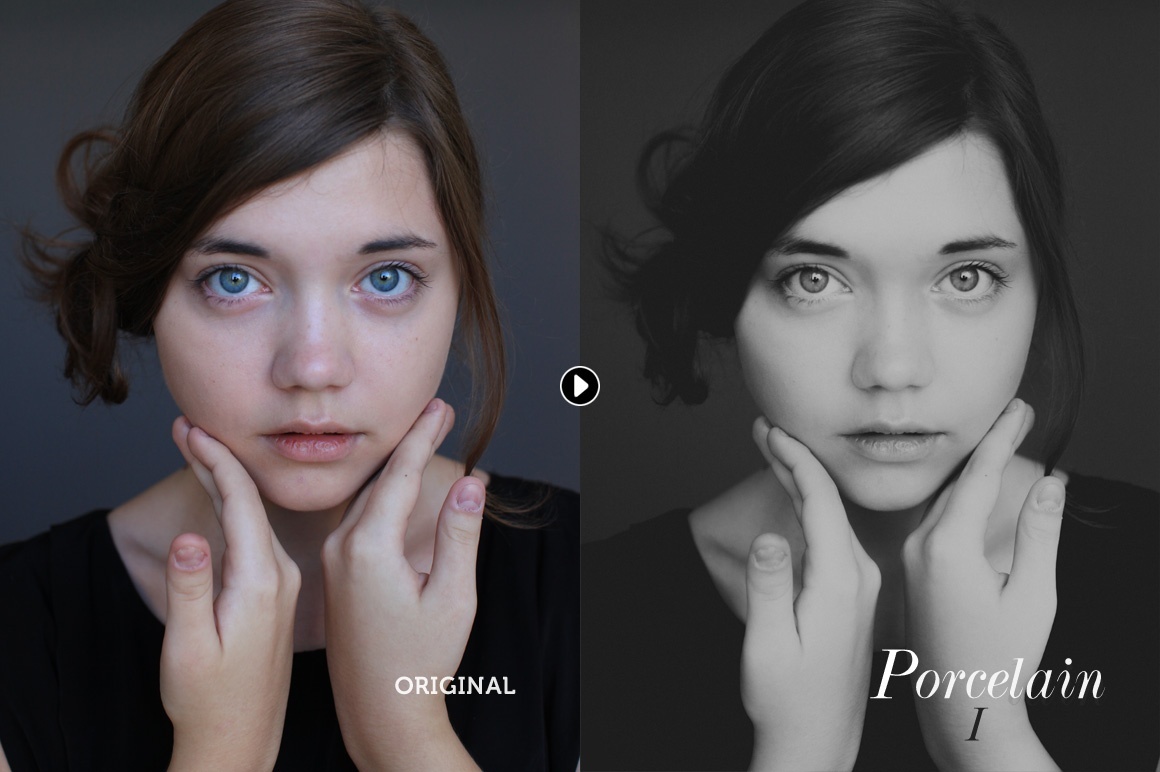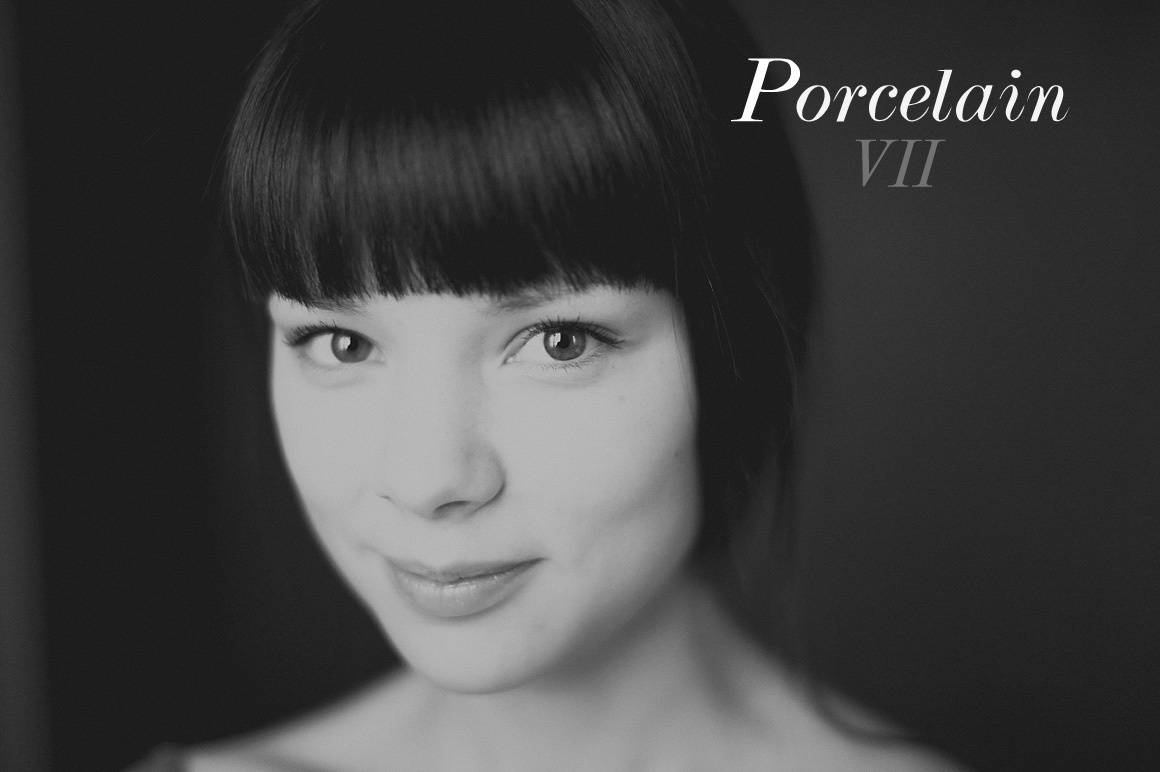 Porcelain Black & White Lightroom Presets
Porcelain
 pack features state-of-the-art monochrome conversion photo effects for Lightroom. Smooth, elegant and artistic, they provide flawless black and white process that removes distractions and small details, and lets the viewer focus on your subject.
Speed up your workflow with no need for additional retouching.
These presets are quite versatile, but work best with well-exposed or underexposed natural light portrait and studio imagery.
---
INCLUDES 20 PRESETS:


Porcelain I


Porcelain II LT -lighter variation


Porcelain III HC - high-contrast variation


Porcelain IV


Porcelain V - soft-focus variation


Porcelain VI - another soft-focus variation


Porcelain VII


Porcelain VIII LT - lighter variation


Porcelain IX Sepia


Porcelain X Sepia2


Porcelain XI Cine


Porcelain XII Cine2


Porcelain XIII Cine3


Porcelain XIV Cine4


Porcelain XV Cine5


Porcelain XVI Sepia3


Porcelain XVII Sepia4


Porcelain XVIII Sepia5


Porcelain XIX Sepia6


Porcelain XX


BEST FOR:


Natural light portraiture


Studio portraits


Low-key photography


WORKS WITH:
Adobe Lightroom 4 and higher, including all newest CC versions. These presets are for Lightroom only and won't work in Photoshop.
INSTALLATION:
Standard for LR presets. Installation and usage instructions can be found inside the archive.
---
Presetrain Co. 
www.presetrain.com
| Alexander Kuzmin Photography
You'll get a 20.2KB .ZIP file.
More products from Presetrain Co.