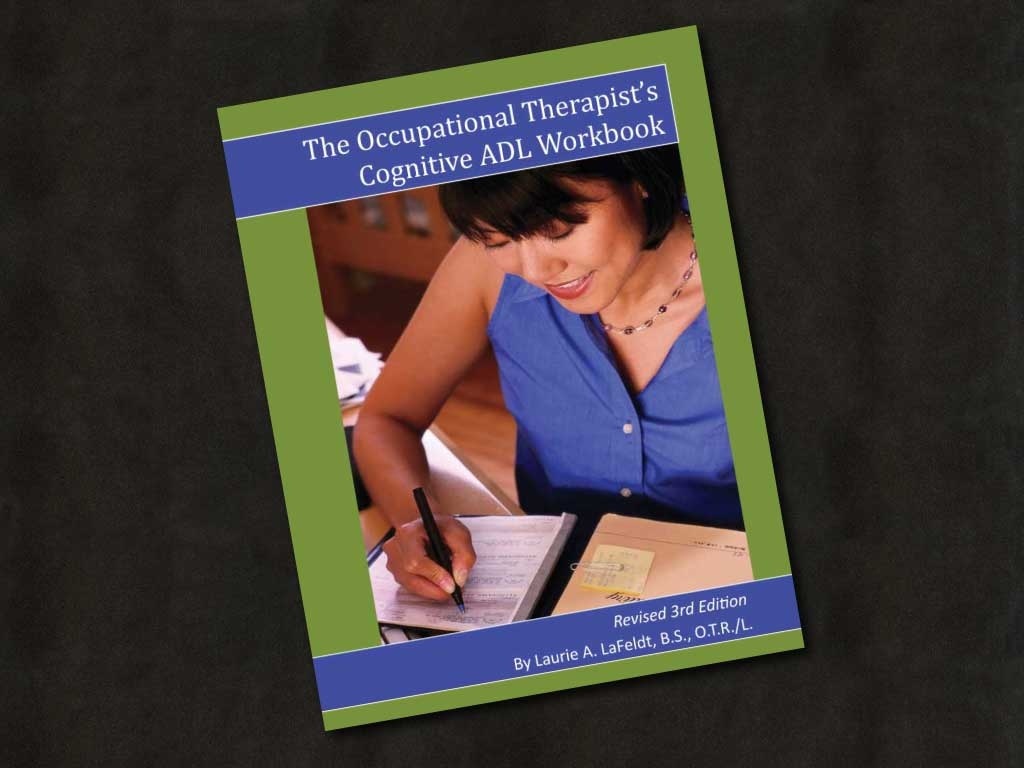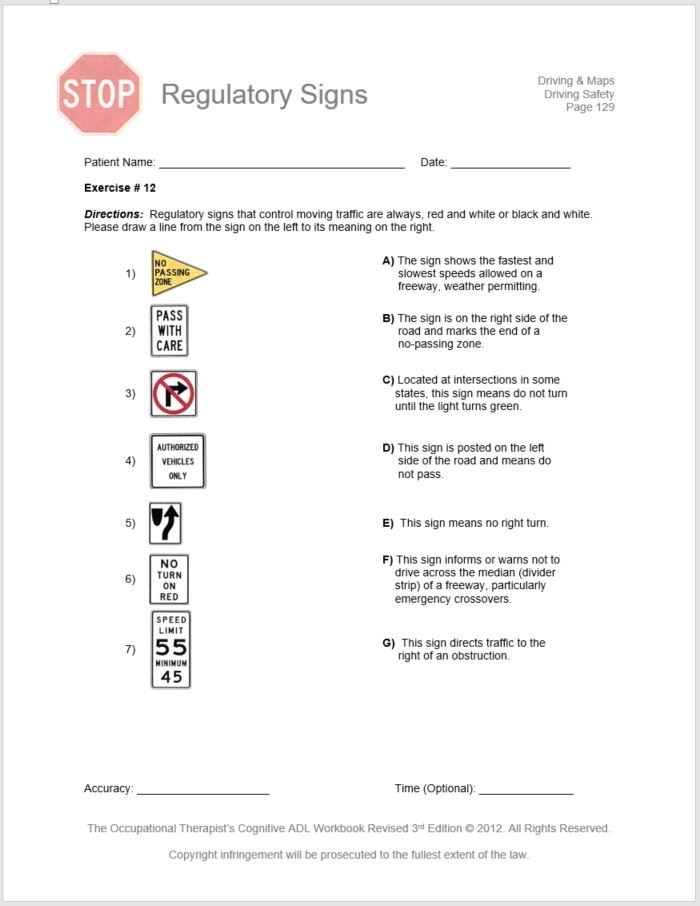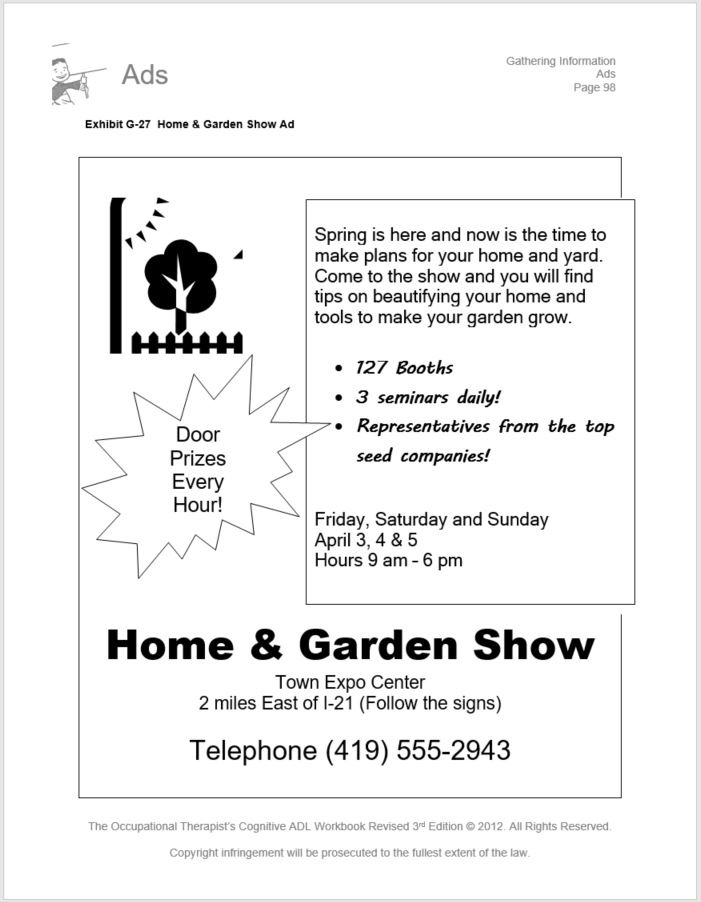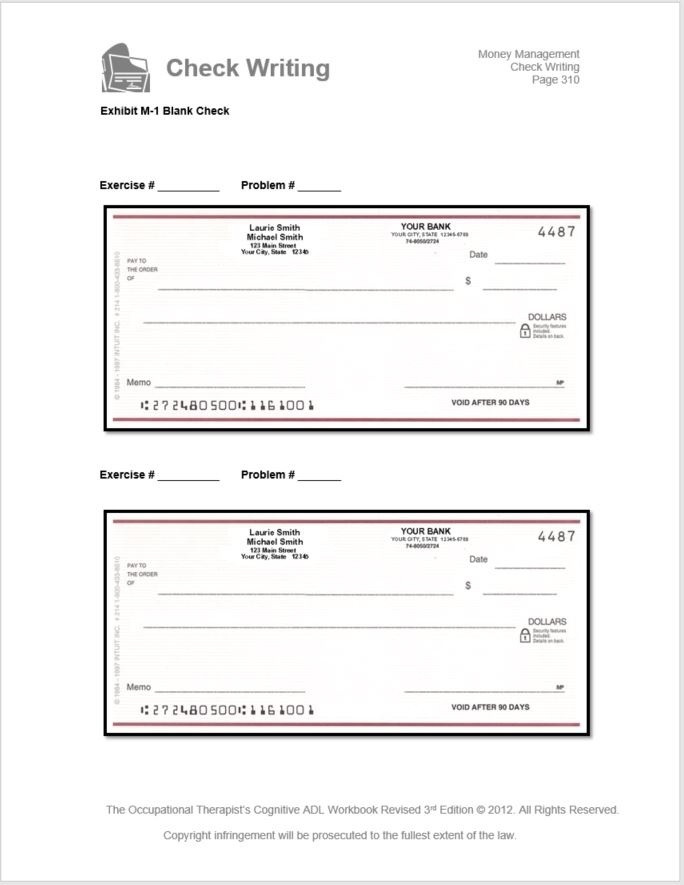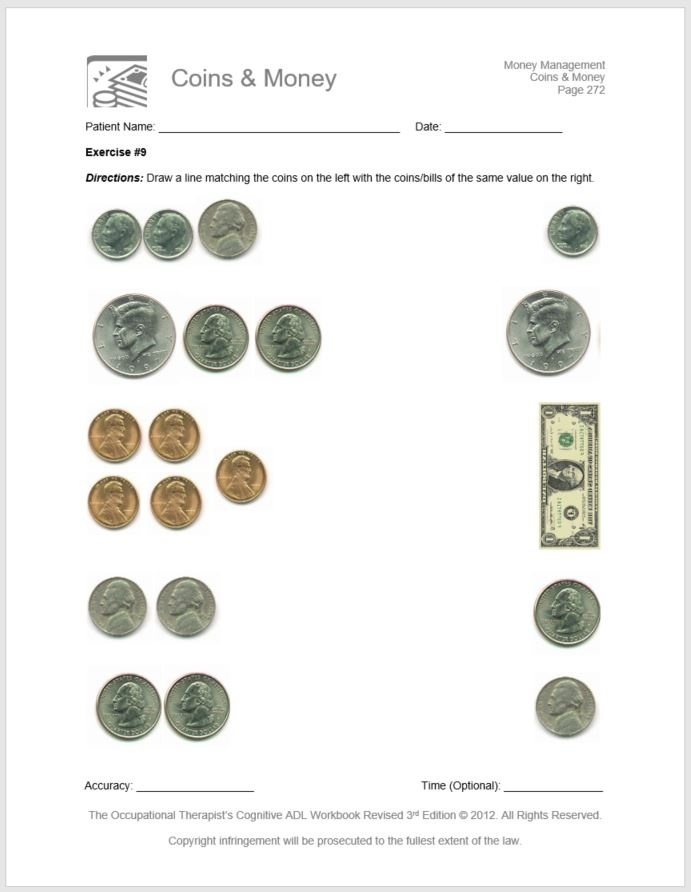 The Occupational Therapist's Cognitive ADL Workbook- 3rd Edition
The Occupational Therapist's Cognitive ADL Workbook is now available by download!
Includes 346 pages of 216 exercises.
Discounted $95 price is a great deal for the therapist or rehab department! Originally $145.

Sections Included:
Gathering Information - Retrieve and use information from everyday printed materials such as menus, newspapers, advertisements, telephone books, calendars, and schedules.
Driving and Maps - Use this section to begin the safe driver discussion. Driving knowledge and problem solving skills during the driving task as well as road signs, pavement markings, signals and analyzing driving situations are included. Maps included small straightforward neighborhood maps progressing to more complex state map. Signs, road markings and maps are presented in color.
Home Independence - Includes identification of commonly used kitchen items, recipe use, meal planning, implementation of nutritional standards and problem solving common household safety situations.
Functional Math - Remedial math is included as a review leading up to common consumer situations in a variety of settings- such as post office, grocery store, and auto repair shop.
Money Management - Identifying and calculating bills and coins in preparation for bill payment and personal banking. Coins and bills are presented in high quality color.
$95
You'll get a 10.2MB .PDF file.
More products from Stoddard Therapy Resources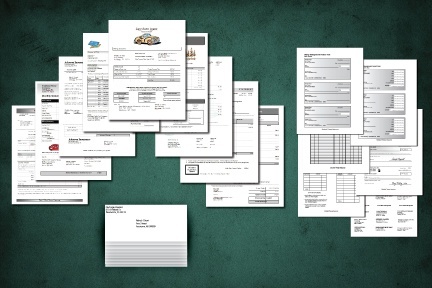 5% OFF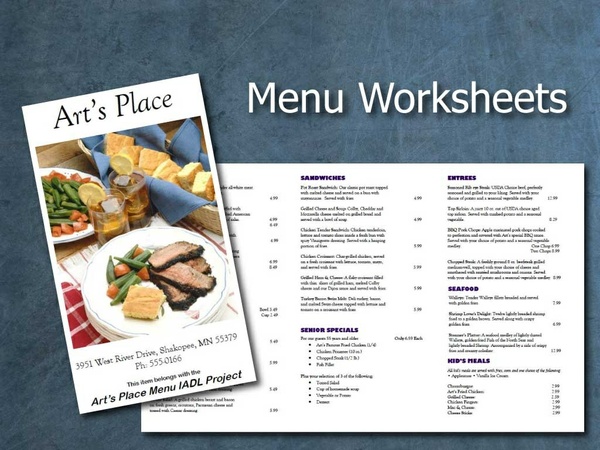 5% OFF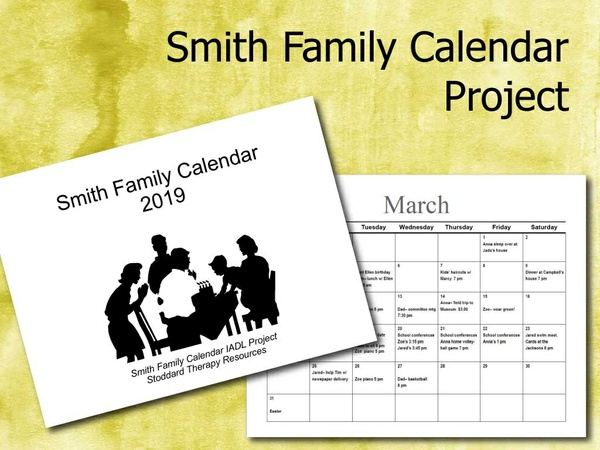 5% OFF